Open Arms
Ted Cruz Welcomes Republicans Who Only Want to Stop Trump
The candidate sends a message to would-be endorsers in an interview on "With All Due Respect."
by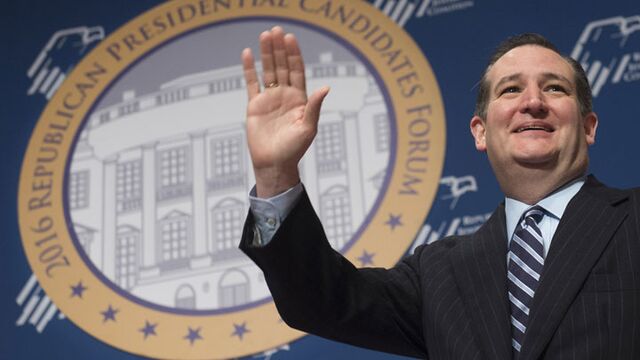 Ted Cruz sent a message to would-be endorsers Wednesday: I don't care whether you are voting for me, or against Donald Trump.
"I will welcome support from everyone and anyone for whatever reason," Cruz said in an interview with Bloomberg Politics managing editor Mark Halperin on Wednesday, when asked if recent endorsements from former Florida Governor Jeb Bush and 2012 Republican nominee Mitt Romney indicate support for him or rejection of the front-runner.
Over the last 10 days, Cruz has been endorsed by what he described as "the entire ideological spectrum" of the Republican Party: Bush, Romney, U.S. Senator Mike Lee and conservative radio host Mark Levin.
"I think the reason is simple," Cruz said. "What we're seeing happening every day is Republicans coming together and uniting behind our campaign and that's what it is going to take to beat Donald for the nomination and then to beat Hillary in November."
Cruz also criticized Trump's foreign policy as "to the left" of Democratic front-runner Hillary Clinton and President Barack Obama, adding that the billionaire's consideration of possibly leaving NATO after the Brussels attacks is "bizarre."
"He's got very little understanding of foreign policy and what he does know is wrong," Cruz said. "What he has been advocating is weakness; is withdrawal from the world; is isolationism."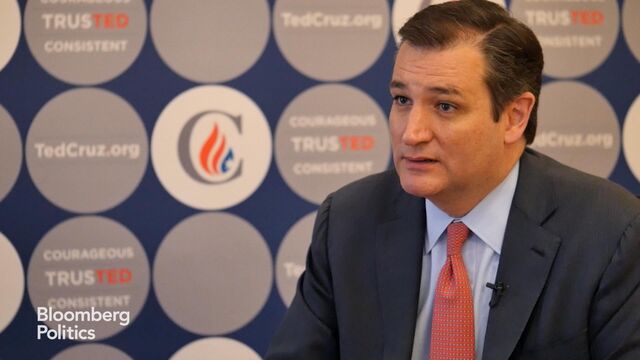 Instead, Cruz called NATO "the most effective military alliance of modern times" and called for the alliance to take on ISIS.
"If we had American leadership, NATO could play a critical role in utterly destroying ISIS," Cruz said. 
The fight between Trump and Cruz hit a little closer to home on Tuesday night, when Trump mistakenly tweeted that the Cruz was behind an ad criticizing Melania Trump for posing in the past for GQ magazine. Trump, on Twitter, threatened to "spill the beans" on Cruz's wife, Heidi.
"He's used to being a bully, to just attacking people and scaring people," Cruz said. "I'll tell you, Heidi is not remotely scared of Donald Trump. She's dealt with bullies in the business world her whole life and someone yelling and screaming and insulting her is not remotely frightening to Heidi."
Before it's here, it's on the Bloomberg Terminal.
LEARN MORE