Mercer, a Longtime Funder of Climate Skeptics, Backs a Believer
"I'm thoroughly confused," a Greenpeace researcher says of the conservative mega-donor.
by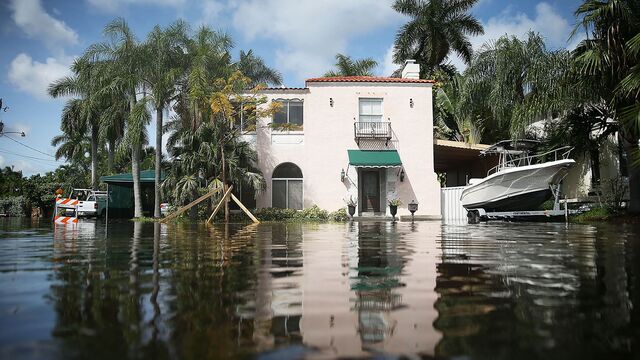 Robert Mercer, whose $11 million backing Ted Cruz makes him the biggest single donor in the presidential race so far, is a longtime supporter of groups that question mainstream climate science.
But the New York hedge-fund manager recently disclosed that he's also been the biggest backer of a California scientist who went from climate skeptic to believer.
Mercer's family foundation gave $250,000 in 2014 to a nonprofit group called Berkeley Earth, according to a recent filing by the foundation that was obtained by Bloomberg News this month. That's about one-third of the group's funding that year and the biggest single source. Mercer declined to comment through a spokesman.
Richard Muller, a physics professor at the University of California at Berkeley and an outspoken critic of some climate science work, founded Berkeley Earth in 2010. He pledged to conduct what he called an independent review of the data regarding global warming. His biggest initial funder was Charles Koch, the conservative industrialist who was a major supporter of climate-skeptic organizations. 
Many were surprised when, the next year, Muller declared that his review had found the earth was indeed warming, and again the following year, when he said almost all of the warming was due to human-caused carbon emissions.
Muller announced the latter findings in the New York Times in 2012, calling it a "total turnaround" and labeling himself a "converted skeptic."
After that, "it doesn't make any sense that a climate-change denier would invest in him," said Connor Gibson, a researcher at the environmentalist group Greenpeace who tracks the funding of climate science. "I'm thoroughly confused."
Since his "conversion," Muller has turned his research to policy responses, where he differs sharply with many of those on the left who sound the alarm on climate. He endorses fracking, whose contribution to greenhouse-gas emissions he says is overblown, and advocates the use of natural gas and nuclear power. According to his website, Muller's second-biggest funder in 2014 was America's Natural Gas Alliance, at $200,000. 
In an interview, Muller said he meets regularly with Mercer to discuss the group's research. "Never has he ever criticized anything that we've published or done. Never has he indicated any hope for any conclusions we could reach," Muller said. "He is one of the world's experts at data analysis -- that's what he did at his company. And my sense is he felt the data out there -- the big data -- was not being analyzed properly and that we would do so."
Mercer is the co-chief executive officer of Renaissance Technologies, a Long Island hedge fund that uses computers to identify trading opportunities by studying reams of historical data. Since around 2010, he's emerged as one of the country's biggest donors to conservative causes. 
These include many that question the science behind human-caused global warming, including the Heartland Institute, which got about $5 million from Mercer's foundation between 2008 and 2014, and Doctors for Disaster Preparedness, a fringe-science forum that's hosted prominent skeptics such as Dr. Willie Soon. Mercer has also supported three Congressional bids by Arthur Robinson, the Oregon chemist behind a well-known petition of scientists who question climate science.
As recently as 2011, Heartland posted an essay on its website calling Muller an "eminent scientist" and citing approvingly his criticism of mainstream climate science. By the next year, its weekly newsletter dismissed him as a "longtime global warming alarmist" and said he relied on debunked data. 
Cruz, who is benefiting from $11 million in super-PAC contributions from Mercer, contends that the earth is actually in a cooling phase. In fact, 15 of the hottest 16 years have occurred since 2001, according to the National Aeronautics and Space Administration and the National Oceanic and Atmospheric Administration. "Climate change is the perfect pseudoscientific theory for a big government politician who wants more power," he told NPR in December.
As for Koch, his foundation provided $150,000 in initial funding for Berkeley Earth, but didn't support it in subsequent years. Muller said he doesn't know if his "conversion" played a role in the loss of Koch's financial support. 
"I have seen him since then, and he's always been very warm and open," Muller said.
Koch has said in recent interviews that he believes the earth is warming and that human-caused carbon dioxide emissions are a major contributor, although he says the results aren't likely to be catastrophic.
"I've read him saying he accepts global warming as well. Maybe we had an impact on that, I don't know," Muller said. Spokespeople for Koch and for the foundation declined to comment. 
"Not once has any donor that we have accepted money from ever given even a hint about what they hope we would conclude," Muller said. "Uniformly, our donors have said, 'You appear to us to be looking at this objectively, and that's what we're looking for. We're looking for the actual answer.'"
Mercer's family foundation filed a statement disclosing its 2014 spending with the Internal Revenue Service late last year. Bloomberg News requested the form from the IRS in December and the tax agency provided it this month. The filing shows $18.3 million of charitable contributions during the year, most of which align with conservative political priorities.
Before it's here, it's on the Bloomberg Terminal.
LEARN MORE