A Single Cleveland Bus Route Offers Promise, Challenges for Republicans
Maybe the presidential candidates trying to win Ohio should pay the fare and take a seat.
by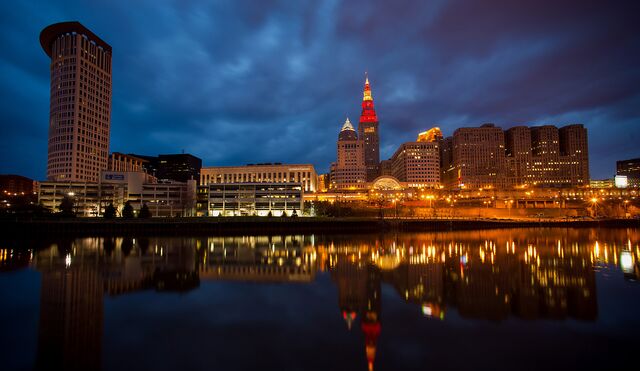 A silver, articulated bus pulls into Cleveland's Public Square, the first stop in a 7-mile journey that leads from the heart of the city's downtown and center of $5 billion in re-development, to East Cleveland, the once tony suburban home of John D. Rockefeller that is now teetering on bankruptcy as violent crime and childhood poverty rates triple the state average.
From the beginning to the end of this bus line are relics of the city's hardscrabble past, glimpses into the promise of its future, and examples of the income inequalities that have become a theme of both the Democratic and Republican presidential nomination fights. The people working and living around the nearly three dozen stops along the route voice pride for their hometown, confidence in their own ability to pull through hard-times, and a cynicism about political leaders vying for their trust.
It's a frustration that Republicans are hoping to seize on as they target the Democratic heart of one of the nation's largest swing states heading into the next year's presidential election. Cleveland is not only the site of the first Republican presidential debate, a doubleheader being aired tonight at 5 p.m. and 9 p.m. on Fox, but where Republicans will return next summer to nominate their presidential ticket.  
"The fact that they're coming into a Democratic stronghold tells me they're thinking," Nina Turner, a Democrat who represented the city as a state senator before losing her secretary of state race in 2014, says about Republicans. "They're really targeting the African American community. They're coming."
While Democrats have ruled Cleveland for the better part of the past 70 years, the city has been known to break Republican, most recently in 1980 when George Voinovich unseated then-Mayor Dennis Kucinich. Cuyahoga, the county that's home to Cleveland, can tilt for the GOP, too. Governor John Kasich, one of the 10 presidential candidates on stage tonight at Quicken Loans Arena (better known as the place where LeBron James plays basketball), won the county with 52 percent during his 2014 re-election.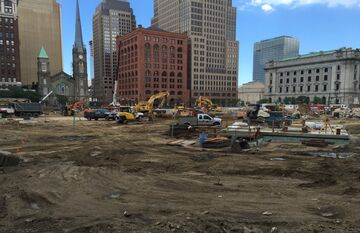 Those are the exceptions, but the party is still making its play. The Call and Post, a weekly newspaper targeted at African-American readers, published a column from Republican National Committee Chairman Reince Priebus last month that accused Democrats of stripping money from Historically Black Colleges and Universities, promoted South Carolina's Tim Scott, the only black Republican in the U.S. Senate, and praised 25 percent of black voters who "voted their values" and backed Kasich's re-election.
"In addition to our presence for the first, upcoming GOP presidential debate in Cleveland, expect to see RNC staff in your community, discussing our shared values and actively recruiting people from across the state," Priebus wrote. "You will hear from us often and in media outlets like this one to share our message, mobilize new activists and ask for your vote."
It's a message that may work with voters like 55-year-old Zack Sims.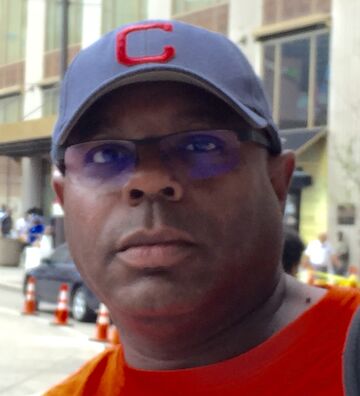 Standing in the shadow of the Terminal Tower, the 52-story skyscraper with a spire featured in most shots of the city's skyline, Sims said he voted twice for Obama and is pleased with the job he's done as president. Sims is doing better, too. He completed a bachelor's degree, and quit one of his two jobs when he received a promotion at the other.
Still, Sims is considering a Republican presidential candidate for the first time since the 1980s. Part of that is an indifference to Democratic frontrunner Hillary Clinton, and part is an interest in Jeb Bush, who is trying to follow his Republican brother and father into the White House. It's also a result of frustration with Washington.
"Why should we expect that anyone can get anything done?" says Sims, wearing the dark blue baseball cap, emblazoned with a red C, that the hometown Cleveland Indians use for road games. "Everything is a fight. Everything is Republican versus Democrat."
A dozen interviews along the old Silver Line bus route, now marketed as the Healthline, reflected that same sense of frustration with the political system — frustration other Americans have expressed in polls showing Congress' approval ratings underwater and in the surprise rise of celebrity real estate mogul Donald Trump to the top of the Republican polls.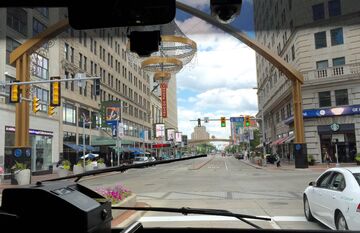 There's Joyce Drummond, an 62-year-old Cleveland State University student who, after cutting meat from her grocery budget to save money, is enthused for socialist Bernie Sanders' presidential campaign, and also kind of likes what she's heard from Ben Carson, a favorite of the conservative Tea Party Movement. Tyrone Hatcher, the groundskeeper of a museum who doesn't trust any of the candidates. And Kolade Akinsegun, a young man in East Cleveland who blames Obama for doing "nothing" for the black community, bemoans his fellow African Americans for not doing enough to save his hometown, and frets about the proposed annexation of his struggling hometown into Cleveland.
"I just can't imagine seeing the black and blues rolling through here," Akinsegun said, referring to the colors of Cleveland police cars.
As East Cleveland struggles to pay its bills and provide basic services, its mayor is negotiating terms of annexation with Cleveland. If the two sides agree, East Cleveland voters would consider the issue on either the presidential primary ballot in March , or as part of the general election in November. The suburb of 17,800 people is more than 93 percent black. For people like Akinsegun, annexation is surrender to a racially mixed Cleveland, whose population of 390,100 is 53 percent black and 37 percent white.
"This could be a black metropolis," Akinsegun said. "We just need to do this on our own."
Joining forces with Cleveland, however, could mean getting a slice of the $215 million a year in new and redistributed money from tourism, taxes, services industry spending and other sources expected to come with the return of James, an Akron native, to the NBA's Cleveland Cavaliers, according to data compiled by Bloomberg.
Cuyahoga County hit a five-year high for visitors in 2014, with 16.9 million people coming into the county for Cavaliers games and other attractions, such as the Rock and Roll Hall of Fame,  according to the Downtown Cleveland Alliance. Public and private investment in Cleveland since 2010 has reached about $5.5 billion, the Alliance said. That includes a new $465 million convention center and adjoining $272 million hotel under construction.
Even so, challenges remain. Cleveland's poverty rate of 36.9 percent in 2013 was second-highest among the 77 U.S. cities with 250,000 or more residents, and it ranked 17th in income inequality, according to data compiled by Bloomberg.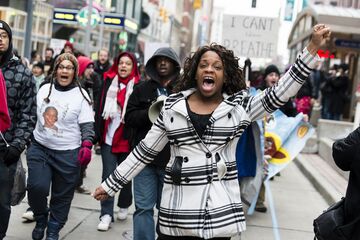 The city ranked fifth in foreclosure rates nationally during the recession, according to its 2014 budget book. That left thousands of vacant and dilapidated properties to tear down in an attempt to stem the drop in property values.
"Cleveland's coming back," said Sims, a IT worker. "But it's more focused so far on downtown, than the inner-city."
The disparities can be seen from where Sims stands at Public Square—where two city blocks are being turned into a 10-acre, pedestrian-friendly space—and the Stokes-Windermere Station in East Cleveland, not far from the library where Akinsegun checks his bank account. Along way, the Healthline bus travels Euclid Avenue, one of Cleveland's main thoroughfares, stopping at some of the city's proudest accomplishments. 
Playhouse Square, near East 14th, claims to be the world's largest theater restoration project. The Health-Tech Corridor, which has replaced much of the old neighborhood with medical buildings and parking garages, is anchored by the world-renowned Cleveland Clinic and includes start-ups and spin-offs. University Circle is an arts and culture hub, with restaurants like Trentina, a northern Italian restaurant operated inside the carriage house of an old mansion that was one of Esquire's best restaurants of 2014, and the Cleveland Museum of Art, which recently underwent a $350 million renovation.
"When I was a student here, there were like two places to eat," John Grabowski, a Case Western Reserve University professor who specializes in Cleveland history, says at a campus coffee shop not far from the University Circle bus stop. "Now, it's a real foodie town."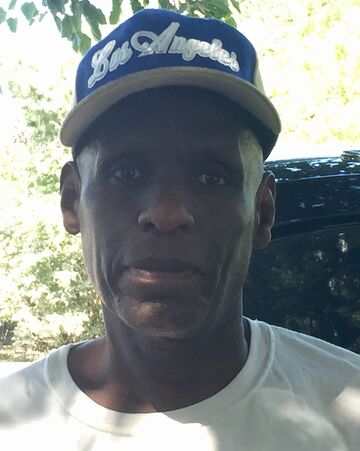 Standing about midway through the bus route, at 66th Street and Euclid Avenue, you can travel through Cleveland's past and future with a turn of the head.
Dunham Tavern, was built in 1824 as a stagecoach stop on the road to Buffalo. Gust Galluci's, across the street, is an Italian grocery dating back to the early 20th century when Southern and Eastern European immigrants flooded into the city. Next door to the grocery is JumpStart, Inc., a company that helps medical, tech and other local start-ups find investment capital and recruit new hires.
"It's coming back, slowly but surely," 52-year-old Hatcher said of his hometown, polishing a blue Chevrolet in the parking lot of the Tavern museum. "But you don't have to walk too far from here to see empty houses. Too many empty houses."
Hatcher shook his head when asked about presidential candidates, saying he was more concerned about the streets flooding near his home after heavy rains.
"Everybody puts the blame on someone else," he said, rebuking the field of Republican and Democratic candidates in one sentence. "But what can we do?"
—Mark Niquette contributed to this article.
CORRECTION: An earlier version of this story misstated the number of African-American Republican members of Congress.
Before it's here, it's on the Bloomberg Terminal.
LEARN MORE