The Definitive H&H Martin O'Malley Scouting Report
Analyzing the former Maryland governor's candidacy, point by point.
by and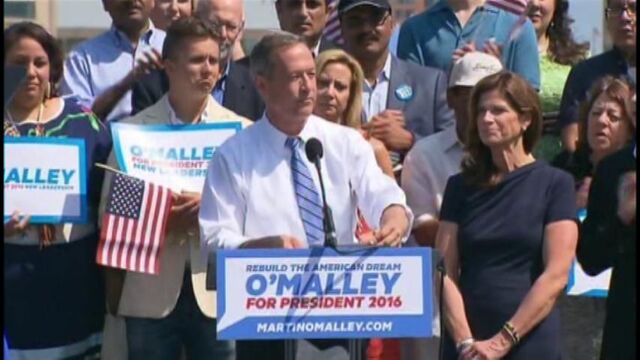 What he's got: Executive experience as a two-term mayor of Baltimore and two-term governor of Maryland; an extensive, largely consistent liberal record on issues that matter to the Democratic nominating electorate, from gay marriage and immigration to gun control, capital punishment, and the minimum wage; plausible breakout potential in Iowa (where he has spent a ton of time, starting in 1984 as a door-knocker for Gary Hart); a keen understanding of both the tactics and strategies of winning campaigns; a fresh, dauntingly handsome face, boyish charm, and energy to burn.
What he lacks: Even minimal name recognition, let alone an avid following, outside the Old Line State; national security credentials; a shred of evidence that his efforts to court his party's Elizabeth Warren wing are paying off; an economic message clearly distinct from that of Hillary Clinton—or as clearly distinctive as that of Bernie Sanders; the focus to shine reliably on the stump.
Biggest question mark: Is he willing to go toe-to-toe with his old friends, the Clintons?
Message: Progressivism + pragmatism + executive savvy = Restoring America's sense of possibility and capacity to get things done.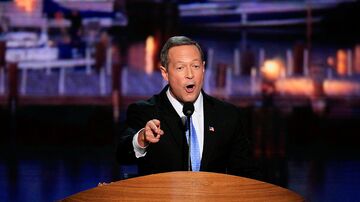 Signature issues: Crime and criminal justice, education, statistics-based government reform.
Core constituencies: Mainstream liberals suffering from Clinton fatigue and/or hungry for a nominee who looks like the future, not the past.
Fundraising mojo: As vice chairman (2009-2010), chairman (2011-2012), and finance chairman (2013-2014) of the Democratic Governors Association, raised beaucoup bucks for the party's statehouse candidates and built ties to bundlers across the country; also hauled in more than $1 million for Barack Obama's 2012 campaign, the most of any sitting officeholder; how all that will translate into dollars in a contest against Clinton remains unclear, however. No record of major grassroots or e-fundraising.
Spouse and family: Wife, Katie Curran O'Malley, is a Baltimore district court judge (and daughter of J. Joseph Curran, Jr., who was Maryland's longest-serving attorney general); with their two 20-something daughters and two younger sons, they make up an almost absurdly charming, camera-friendly clan.
Perceived electability as Democratic nominee: If he somehow bested Clinton, would have to grapple with being caricatured as a Northeastern, reflexive liberal.
National security credentials: Has traveled widely abroad, and to the Mideast in particular, although on those journeys he has sometimes seemed on shaky ground when faced with foreign policy questions ("I respect your right to ask them," he told reporters at Jerusalem's King David Hotel in 2013, "and I hope you'll respect my right to shy away from answering them"); has been boning up, but still a ways from clearing the commander-in-chief threshold.
Television skills: Sunny, earnest, and composed under pressure, like when the Baltimore riots put his stewardship of the city under the microscope; but at times his message discipline can seem too relentless, making him come across as bland or even slightly robotic. Rarely shows his true self on camera.
Social media/online chops: Meager in volume of followers (just 68K on Twitter, 66K on Facebook, 1K on Instagram), his feeds were once notable mainly for displaying his unrivaled selfie game, but have lately become more substantive.
Media coverage: Ample and respectful, especially among print profilers, though also shot through with a quizzical quality—as to his motives in waging such an uphill bid and why he has so little to show for his efforts thus far.
Polling strength: Trails not just Clinton by a mile but Warren, Biden, Sanders, Webb, and Chafee nationally; registers slightly higher in Iowa and New Hampshire, but still not enough to put him above 0 percent by more than the margin of error.
The Big Mo: Anecdotal evidence of some stirring in Iowa, but will need a strong launch to get elites to take him seriously or voters start paying him much mind.
Fire in the belly: Though his presidential ambitions have been glaring for years, still unclear whether he's in it to win it—or merely to raise his profile or serve as a stalking horse for Clinton.
The hang test: Eager, enthusiastic, sly, genial, and appealingly wonky in intimate settings, but occasionally self-conscious and prone to seeming to be trying too hard.
Challenges party orthodoxy: On crime, stands by his zero-tolerance approach to policing even as many Democrats (including Clinton) have questioned or repudiated the wisdom of such policies in the wake of urban unrest over police shootings in the past year.
Best moment of the 2016 cycle so far: Publication of an Associated Press story on a 2002 letter to him from Bill Clinton that said, "I won't be surprised if you go all the way" to the White House.
Worst moment of 2016 cycle so far: The Baltimore riots.
Best Bloomberg Politics moment: Defense of his policing policies in an interview with Bloomberg Politics' Dave Weigel.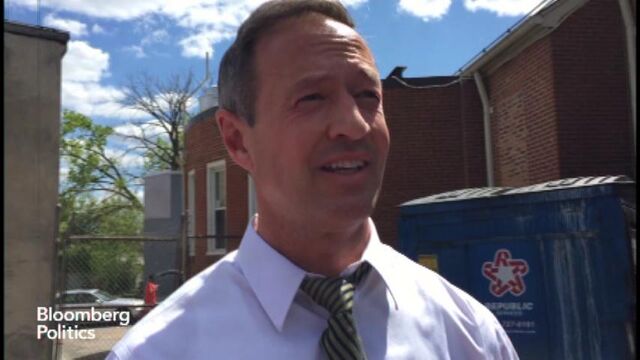 Picture he doesn't want you to see: Any more pictures of him topless—by now, the point's been made.

Kendall Breitman contributed to this report.
Before it's here, it's on the Bloomberg Terminal.
LEARN MORE