Powerful House Democrat Aided Flawed HUD Project
Developer got extra time for construction, then was convicted of bribery, money laundering, and racketeering.
by and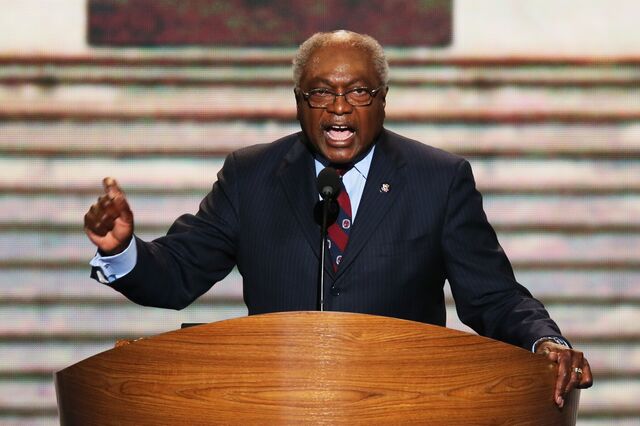 On Oct. 28, 2011, Representative James  Clyburn, the third-ranking House Democrat, asked the U.S. Department of Housing and Urban Development to extend its deadline for completing a low-income housing project in his South Carolina district.
Congressmen often help projects in their districts. This one, however, was deeply flawed.    
By the time Clyburn sought the one-year extension, the building contractor had threatened to stop work because of unpaid construction bills, a HUD employee had raised questions about mis-spending of the project's federal money, and the U.S. Department of Justice had started an investigation. The probe included secret wiretaps on the telephones of the developer, Jonathan Pinson, who was also a Clyburn campaign contributor.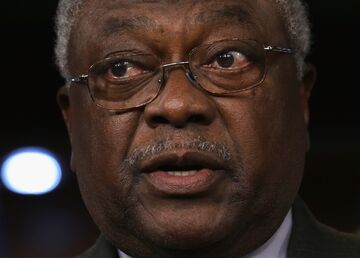 Four days after Clyburn sent his extension request to Larry Knightner, HUD's field director in Columbia, the state capital, Pinson referred to it in a conversation with a business partner that was wiretapped and became part of the evidence in a criminal case against the developer.  
"F--- HUD, and they don't know," Pinson said on Nov. 1, 2011, apparently referring to agency questions about the project. "Don't any of y'all mention it to 'em, but Clyburn already sent the letter to Larry Knightner."
Pinson was convicted 10 months ago on 29 federal counts of racketeering, money laundering and bribery linked to the Village at River's Edge project for which Clyburn sought the extension, and three other schemes. His sentencing is scheduled for May 20 in U.S. District Court in Columbia.  
Clyburn, 74, the assistant Democratic leader and senior U.S. representative from South Carolina, hasn't been accused of any wrongdoing. His advocacy for the development raises questions about the use of his influence. 
Members of Congress should "do due diligence" when they advocate for constituents, said James Thurber, director of the Center for Congressional and Presidential Studies at American University in Washington, D.C. In the case of the Village at River's Edge, it "was not wise by the member's office and the member" to intervene, especially since the project was already having financial problems and the people he acted for were campaign donors, Thurber said.  
Clyburn sought the extension to help a blighted neighborhood in Columbia and was unaware Pinson was under investigation and failing to pay the builder, according to Patrick Devlin, his spokesman. His relationship with Pinson was "cordial but not close," Devlin said.
One of Clyburn's top congressional aides, Robert Nance, was hired by Pinson's firm to do landscaping work at the Columbia housing project, according to trial evidence and testimony.
Clyburn didn't know about Nance's landscaping business until Pinson's trial, according to Devlin. Nance said his landscaping firm's work "is unrelated to the congressional office."
Clyburn "has lived a lifetime of leadership and honorable public service" and "has earned a reputation for thoroughly ethical conduct in office," Devlin said.
Knightner, whom Clyburn has known for years, "was the appropriate federal official" to be sent the extension request, Devlin said. Like Clyburn, Knightner said he was unaware at the time of any mismanagement of the project.
HUD told Clyburn it would grant the extension. That wasn't because a powerful congressman requested it, but because it wanted the housing units to be built, said Brian E. Sullivan, an agency spokesman. At the time, HUD was unaware of allegations that Pinson was misappropriating funds, Sullivan said.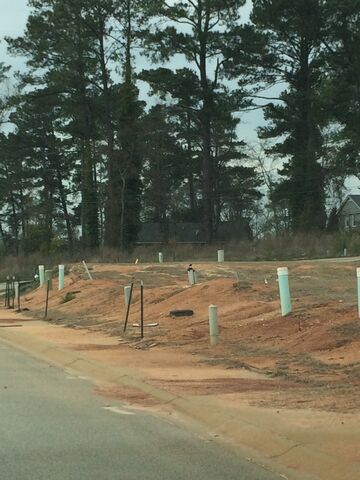 Today, 60 attached townhouses are scattered among empty lots and patches of dirt on the project site on the outskirts of Columbia. Thirty-six stand-alone homes planned for the project, which the HUD extension was supposed to make possible, were never constructed.        
Pinson's development firm, Village at River's Edge LLC, received $3.9 million in HUD money through the Columbia Housing Authority, according to the U.S. Attorney's sentencing memo in the case. The last payment was sent to Pinson's firm in November 2011, according to the government. Clyburn's letter didn't influence the disbursement, HUD's Sullivan said.
Pinson skimmed away $234,732 while his firm was overseeing the project, according to pre-sentencing documents. The court ordered him to forfeit $337,843, including public money taken  from a separate redevelopment project. At trial, he denied wrongdoing and said he only received legitimate fees.    
Others in Clyburn's orbit also took part in the housing project. Lancelot Wright, an investor in the development who pleaded guilty in 2013 to conspiracy charges of fraud in connection with the Village at River's Edge and other matters, was publicly praised by Clyburn in a speech on the U.S. House floor in 2007 for "his 20 years of success leading businesses in Columbia." In the speech, Clyburn called Wright "a friend and an entrepreneur who has overcome adversity."
Asked about Wright now, Devlin said the congressman is "obviously disappointed when anyone runs afoul of the law."
In an August 2011 conversation wiretapped by the FBI, Pinson said he gave the landscaping contract to Clyburn's aide, Nance, while seeking the congressman's help on the factory project Pinson was working on. The project, aimed at creating jobs by manufacturing diapers in South Carolina's depressed Marion County, received Clyburn's support and $1 million in state funding. 
The state's Department of Commerce, which provided the $1 million, doesn't know whether the factory employs anyone or is operating and hasn't been able to reach the management company, according to Allison Skipper, a spokeswoman. The state may try to recoup the funds, she said.
Clyburn backed the factory project to help bring badly needed jobs to Marion County, and Pinson's suggestion that Nance received the landscaping work in exchange for the congressman's support is "outrageous and false," Devlin said. It is neither "unusual nor prohibited" for congressional staff to have their own businesses, Devlin said.
In the expletive-laden August 2011 conversation, Pinson told an acquaintance, Ed Givens, that he was "getting on" Nance because his landscapers were supposed to be doing the work at the housing project, but hadn't been moving quickly, and were "damn f---ing up." At Pinson's trial, Givens testified that he wasn't sure Nance's firm had ever "got going" on the landscaping. 
The government's trial exhibits show three 2011 payments totaling $6,500 from Pinson's firm to Julietta Landscaping, a company registered in South Carolina under Nance's name and address. Nance received $17,000 in salary in 2010 from Julietta, according to congressional records. Records of his 2011 compensation from Julietta, if any, are not available.
Nance has not been charged with any wrongdoing. He said in a brief e-mail that he "complied with the rules."
Pinson, Wright and Givens—along with Phil Mims and Robert Williams, identified by the government as associates of Pinson—have all contributed to Clyburn's campaigns, according to federal records. Since 2005, they have given $11,850.
In September 2014, Givens was sentenced to six months of probation for concealing a crime unrelated to the housing or diaper-factory projects. Mims and Williams pleaded guilty in 2013 to federal charges, including conspiracy to defraud the government in connection with the housing and factory projects.
The campaign contributions had nothing to do with Clyburn's advocacy for the housing development, Devlin said.    
Clyburn got to know Pinson when the businessman was elected to the board of South Carolina State University in Orangeburg, the congressman's alma mater, in 2005. Wright and Nance also served on the board, which Pinson chaired, and Givens was the school's general counsel. The four men no longer hold positions at the school.   
Clyburn has secured at least $45 million in federal funds since 2008 for historically black colleges in his state, including South Carolina State. In addition, the school's Transportation Center, named after Clyburn, has been awarded more than $48 million from the federal government. Clyburn and Pinson discussed school affairs during several wiretapped conversations, according to a person familiar with the case.  
The son of a preacher and a beautician, Clyburn was South Carolina's human affairs commissioner before being elected to Congress in 1992. In a memoir published last year, he touted his skill in bringing federal money to South Carolina.
The government's investigation of Pinson started in the spring of 2011 as a result of a tip from Wright, the Columbia businessman and friend of Clyburn, according to court testimony. Around the same time, Peter Rowe, then planning director in the HUD field office in Columbia, discovered that the project's books "simply did not add up," he said later in court documents and in an interview.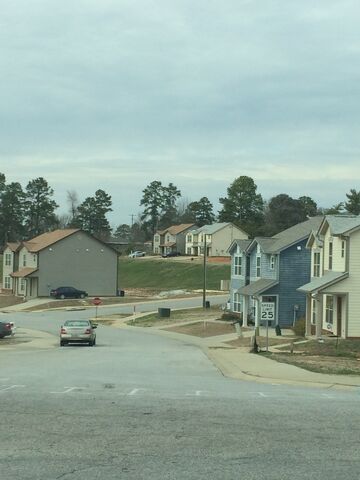 In a September 2011 meeting, building contractor Tim Kalliainen complained that Pinson owed him $147,000 in unpaid construction bills, according to a letter from the builder that prosecutors introduced at the developer's trial. In the letter, written in October, the builder told Pinson he would stop working on the project unless the debts were paid.    
Later that month, Clyburn wrote to HUD's Knightner seeking an extension on behalf of Pinson's firm, according to the correspondence, which was obtained by Bloomberg under a Freedom of Information Act request. Clyburn's letter asked HUD to extend the deadline for completing 36 stand-alone houses on the site, citing a "sluggish housing market" that could result in slow sales of homes and delay fund raising needed to complete the project.
Clyburn told HUD that Pinson's firm had committed $6 million in funds, was "beginning construction" on nine of the units that month and was "committed to this project and seeing it to completion."
Clyburn also "may have discussed this project with HUD officials as part of normal congressional business," but he doesn't recall the conversations, Devlin said.     
Saying that he lacked authority to rule on Clyburn's request, Knightner forwarded it to HUD headquarters in Washington. Ed Jennings, HUD's Atlanta-based regional director for the Southeast, offered his help in facilitating the extension, Pinson said in the Nov. 1, 2011, wiretapped conversation.  
"I put Ed Jennings on notice last week at our restaurant," Pinson explained to Mims, his business associate. "He said, 'Well, I'll just wait to let, you know, let the congressman know if Larry don't want to do it right, just have him come to me.'"
On Nov. 2, the day after that conversation, HUD fired Rowe, the planning director who had complained that federal money allocated for the project was unaccounted for, according to Rowe's subsequent lawsuit against Knightner and other HUD employees. In the suit, Rowe alleged that he was fired because he raised too many questions about accounting issues at River's Edge and other HUD-funded projects. It was dismissed by a U.S. District Court judge in 2012.
Jennings referred questions to a HUD spokesman, who declined to comment. Jennings praised Clyburn's "pioneering efforts and longtime commitment to environmental justice" at a ceremony last year in which HUD honored the congressman.
As HUD weighed Clyburn's request, it received another one signaling alarm about the housing project. On Dec. 16, the Columbia Housing Authority, which was administering the federal funds, asked for permission to sue Pinson's firm for breaching its contract "on multiple occasions." The firm was "having serious financial difficulties," and action was needed to "protect the viability of the project," the housing authority said.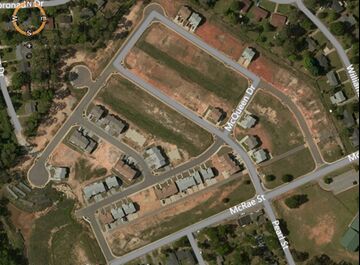 HUD gave its permission for the litigation. Sullivan, the agency spokesman, said he didn't know whether a lawsuit was filed. No such case could be found in public records.  
Meanwhile, the building contractor was stepping up his protests. On Jan. 3, 2012, Kalliainen accused Pinson of continuing "to usurp large percentages" of the money meant for construction. The builder's letter was copied to two officials of the housing authority, which was disbursing HUD funds to Pinson.
The housing authority eventually cut Pinson's firm out of the payment channel, and sent construction funds directly to the contractor, prosecutors said. 
Six days after the builder's letter, HUD informed Clyburn that it would extend the project deadline as he requested, by one year, to September 2013, as long as certain financing and construction milestones were met.    
Pinson was indicted in December 2012, nine months before the new completion deadline. On a recent visit to the project site,  the only sign of the 36 detached homes were unconnected utility hook-ups sprouting from empty lots. The state recently authorized a bond issue to enable a new developer to build more affordable housing on the site.
CORRECTION: Corrects identification of Ed Givens in 23d paragraph and the circumstances of Givens's plea in the 27th paragraph.
Before it's here, it's on the Bloomberg Terminal.
LEARN MORE