Seymour Hersh's bin Laden Story Lands in Washington With a Thud
From the Obama administration's critics, an awkward shrug.
by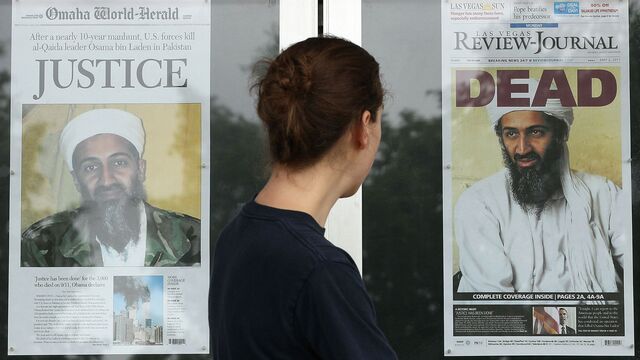 Some pieces of journalism hit Washington like neutron bombs, scattering the political order, inspiring politicians to rethink what they know or ask for investigations. "The Killing of Osama Bin Laden," Seymour Hersh's lengthy alternate history of the eponymous 2011 operation, is not one of those. Critics of the Obama administration on the right and left, and in all factions of the Republican Party, are greeting the story with an awkward shrug. If there is any enthusiasm for an investigation of Hersh's charges–including the charge that the killing was actually a staged assassination, and that the story of the Abbottabad compound raid was a fiction–it has been well disguised.
"I've seen Seymour Hersh's piece," said Kentucky Senator Rand Paul in an interview with Bloomberg. "I don't think I have any particular information that either confirms or denies that piece. If I had information, I couldn't talk about it." When pressed as to whether he now doubted the story the Obama administration shared in 2011, Paul demurred. "I don't really have anything to confirm that, or really to have an opinion on it. I hate to make a conjecture on something I have no information on."
Paul, like anyone else in the Congress in 2011, had (voluntary) access to briefings on the bin Laden operation. Some of his Republican colleagues are standing by those briefings. "I simply have never heard of anything like this and I've been briefed several times," Senate Armed Services Committee chairman John McCain told NBC News. "This was a great success on the part of the administration and something that we all admire the president's decision to do."
North Carolina Senator Richard Burr, who now chairs the Senate Select Committee on Intelligence, was more brusque.
"I don't like fiction," he told Bloomberg on the way to weekly Senate policy lunches.
None of the reactions were surprising. Four years ago, the news of the bin Laden operation quieted Washington for days. There was no functional questioning of what had happened, apart from a brief controversy over whether citizens (in addition to lawmakers) should be allowed to view photos of the dead bin Laden. To chase Hersh's story would be to admit a collective duping–something Congress was willing to do in the wake of the Warren Commission's report on the Kennedy assassination, something it is not willing to do now.
Before it's here, it's on the Bloomberg Terminal.
LEARN MORE