Chris Christie's Approval Rating Hits All-Time Low in New Jersey
By an 18-point margin, New Jersey voters disapprove of his job performance, Quinnipiac says.
by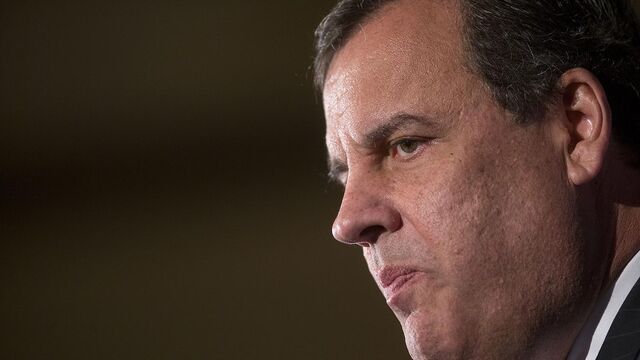 New Jersey Governor Chris Christie's approval rating has fallen to an all-time low as he prepares for a likely presidential campaign, according to a Quinnipiac University poll published Monday.
Fifty-six percent of voters say they disapprove of the job the Republican is doing, compared to 38 percent who say they approve. That puts him farther into negative territory than he was in a January poll, when 46 percent said they approved and 48 percent said they disapproved. His high-water mark was 74 percent approval in a poll published in January 2013.
"The governor's job approval hits a new low and voters think his presidential ambitions are distracting him from his day job," said Quinnipiac University Poll assistant director Maurice Carroll in a statement. "Besides, they don't think he'd be a good president."
The survey also tested voters' perceptions of the George Washington Bridge traffic scandal that shook Christie's administration last year. New Jerseyans said 57 percent to 32 percent that Christie did not order the lane closures that caused the jam, but they say 53 percent to 38 percent that he was aware of his aides' actions.
Christie has said he didn't know about the lane closures in advance and denied wrongdoing—beyond, as he told a newspaper editorial board in the key presidential primary state of New Hampshire last week, being too "trusting" of his staff. The U.S. attorney's office in Newark was continuing to examine the episode, Bloomberg reported last week.
The poll reached 1,428 voters by phone from April 9-14. The margin of error was plus or minus 2.6 percentage points.
Before it's here, it's on the Bloomberg Terminal.
LEARN MORE