The Definitive H&H Rand Paul Scouting Report
Mark Halperin and John Heilemann analyze the Rand candidacy in 22 points.
by and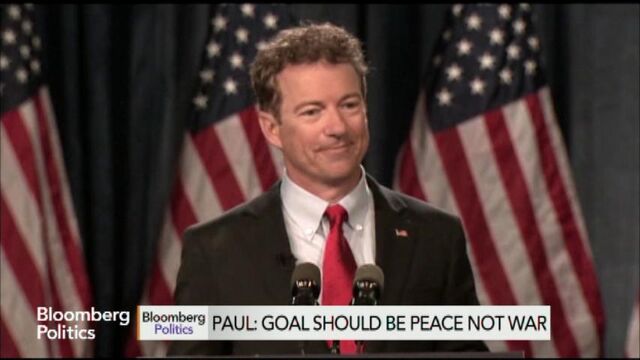 What he's got: Built-in activist base; distinctive quasi-libertarian orientation; manifest intelligence and political agility; understanding of need to attract voters not currently part of the Republican coalition.
What he lacks: Thick skin to deal with criticism and tough questions from rivals and the press; hands-on foreign policy and/or management experience; a substantial record of legislative accomplishments.
Biggest question mark: How much, if at all, will he be able to grow his support beyond his current adherents?

Message: The federal government is too big and the Republican Party is too small.
Core constituencies: Younger voters; libertarians; his father's fans.
Signature issues: Privacy; monetary policy, including auditing the Fed; criminal justice reform; overall scale and scope of the federal government.
Fundraising mojo: Solid potential from small, online donations and libertarian super-PAC angels; comparatively little from usual establishment/Wall Street sources.
Spouse and family: Wife Kelley as involved as any other Republican 2016er spouse; sons William, Duncan, and Robert; father provides both a legacy to build on as well as many touchy—and some potentially explosive—questions about past votes and quotes.
Perceived electability as GOP nominee: Faces establishment skepticism that he can expand the electoral map and reach the national security threshold, although he often does well in head-to-head polling against Hillary Clinton.

National-security credentials: Talks a good game, but faces questions about isolationist-seeming tendencies in general and support for Israel in particular.
Television skills: Handles easy interviews well, but often bristles under pressure. Hasn't yet shown a ready sense of humor or ability to display heartfelt emotion when it's called for.
Social media/online chops: Very active on Twitter and has one of the few personal brands in the party that engages an online audience.

Media coverage: Magnet for reporters and generates plenty of buzzy stories—but ones laced with skepticism.
Polling strength: Consistently scores in the low teens in key states and nationally, but appears to have a ceiling currently.
The Big Mo: Has stalled a bit in 2015 after a strong 2013-14.
Fire in the belly: Seems as ready to do what it takes to win as anyone in the race.
The hang test: Comes across as a jeans-loving, ordinary guy (in a good way), but sometimes lets his apparent boredom or irritation with the process show through.
Challenges party orthodoxy: Often elevates privacy in balance with national security; opposes military adventurism; willing to work with Democrats on high-profile issues.
Best moment of 2016 cycle so far: Won the CPAC straw poll.
Worst moment of 2016 cycle so far: In a live interview with Kelly Evans of CNBC, first made a scientifically dubious claim when defending his support for parents' choice on childhood vaccinations, then shushed and scolded Evans in response to other questions. 
Best Bloomberg Politics moment: "Why do I think I can do it?"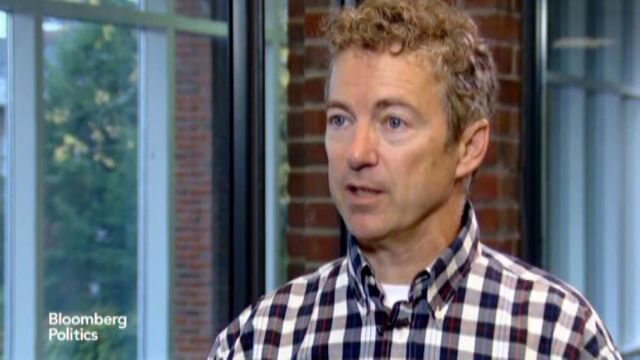 Picture he doesn't want you to see: Wearing dad jeans on the DC metro in 2011.  
CORRECTION: An earlier version of this post omitted the name of one of Rand Paul's sons.
Before it's here, it's on the Bloomberg Terminal.
LEARN MORE