Jeb Bush's $75 Million, Eco-Friendly Corvette
Which could-be presidential candidate has the best toys? Here's one you haven't heard about yet.
by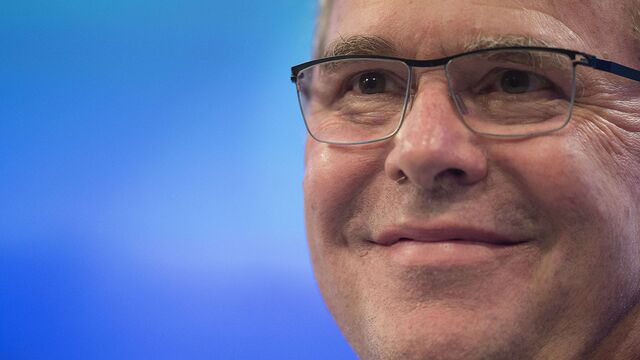 Mitt Romney may be the Republican most associated with ostentatious wealth, but Jeb Bush has a new vehicle that will put Romney's Cadillacs to shame: a bright blue, $75 million dollar, eco-friendly Corvette. But he won't be drag racing between fundraisers. The Corvette is actually the Corvette, not a car but a ship. A very, very large ship.
It looks like this: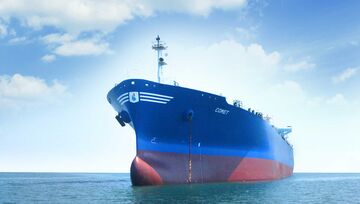 The backstory: Bush is the chairman of BH Logistics, a private equity firm that bought 1.4 million shares of a liquified-petroleum-gas shipping concern called Dorian LPG before its IPO. Dorian's edge in the marketplace is that it's buying new, eco-friendly tankers (known as VLGCs for "Very Large Gas Carriers" — the liquified petroleum crowd is big into literalism) that are cheaper and more efficient than the old ones. They're sort of the Prius of the tanker class. "Our new VLGC vessels use about 17 percent less fuel than a regular vessel," Ted Young, Dorian's chief financial officer told me. "They cost about $75 million to $80 million a piece."
Earlier this month, Dorian took delivery of its latest "newbuild" from ship-builder Hyundai Heavy Industries and christened it the Corvette. It's the first of 15 VLGCs the company anticipates will be delivered this year.
"All of our newbuilds begin with a 'C,'" says Young. "But it's actually not named after the car. It's named after a class of ships called corvettes."
Whether or not Bush has ambitions as a yachtsman, he probably won't get much time behind the ship's wheel. By my calculations, BH Logistics only owns about 3 percent of Dorian's shares. Nevertheless, he and his investors could soon sail off into the sunset as very rich men. On Tuesday, the House will vote on a measure to expedite liquified natural gas exports, which, should it become law, would — can't…stop…myself! — put the wind in Dorian's sails.
Before it's here, it's on the Bloomberg Terminal.
LEARN MORE