Republicans to Hold Fewer Primary Debates This Time Around
Fox News will hold the first debate in Ohio, one of the swingiest swing states for 2016.
by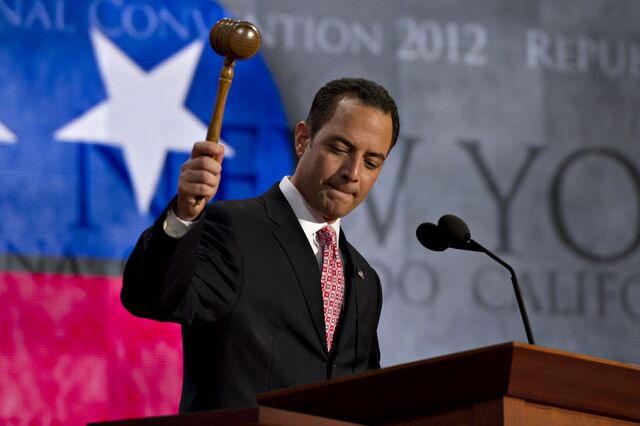 CORONADO, Calif.—Republicans will hold at least nine presidential primary debates, and as many as 12, according to a calendar released by the party on Friday. 
The party's calendar did not include specific dates or locations, though Fox News will hold the first debate in August. It would take place in Ohio, and potentially in Cleveland, where Republicans plan to hold their national convention next year. There are also three pending debates in March.
The debate schedule was hashed out by party leaders and advisers for potential presidential candidates, said Sean Spicer, a spokesman for the Republican National Committee. Any violation of the calendar could result in the debate being unsanctioned, Spicer said. 
"This schedule ensures we will have a robust discussion among our candidates while also allowing the candidates to focus their time engaging with Republican voters," RNC Chairman Reince Preibus said in a statement.
This schedule is down from 20 Republican presidential debates held during the 2012 presidential nominating cycle, and 23 debates in 2008.
Here's the calendar released by the party:
1. August: Fox News, in Ohio
2. September: CNN, in California
3. October: CNBC, in Colorado
4. November: Fox Business in Wisconsin
5. December: CNN in Nevada
6. January 2016: Fox News in Iowa
7. February 2016: ABC News in New Hampshire
8. February 2016: CBS in South Carolina
9. February 2016: NBC/Telemundo in Florida
Pending debates (locations TBD):
1. March 2016: Fox News
2. March 2016: CNN
3. March 2016: "Conservative media debate"
Before it's here, it's on the Bloomberg Terminal.
LEARN MORE