Obama's Approval Rating Higher Than Disapproval Rating for First Time Since 2013
In the latest Gallup poll, 48 percent approve of his job performance and 47 percent disapprove.
by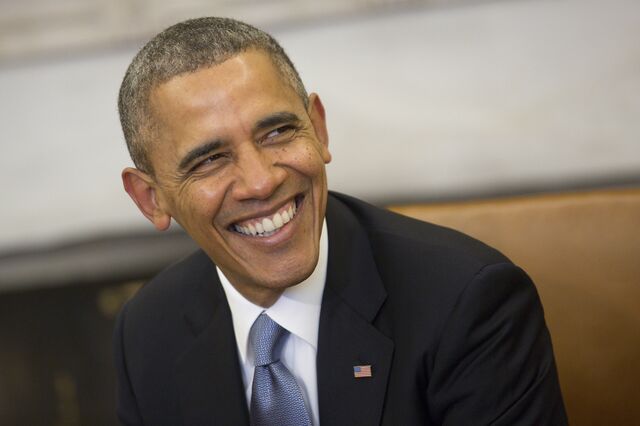 Good news for President Barack Obama: more people approve of his job performance than disapprove, for the first time since September 2013.
According to the latest Gallup poll data, from Dec. 29, 2014, to Jan. 2, 2015, 48 percent of Americans approve of Obama's job performance, while 47 percent disapprove. It's a small benchmark—and within the poll's 3 percentage point margin of error—but it's part of a more significant uptick in the president's numbers after an anemic spell. His current 48 percent approval rating, which has been steady since Dec. 27, is also his highest rating since August 2013. And as the Washington Post noted earlier this week, the president had previously been underwater (his disapproval numbers were higher than his approval numbers) for more than 450 days.
Gallup attributes the uptick to several factors: warmer feeling from Hispanics, in response to his immigration executive order; high marks on his decision to restore U.S. relations with Cuba; positive views of the steadily growing economy; and a holiday season bump.
Before it's here, it's on the Bloomberg Terminal.
LEARN MORE