Reminder: This Is Waterboarding
With the technique back in the spotlight, video of the late Vanity Fair columnist Christopher Hitchens undergoing the procedure is illustrative.
by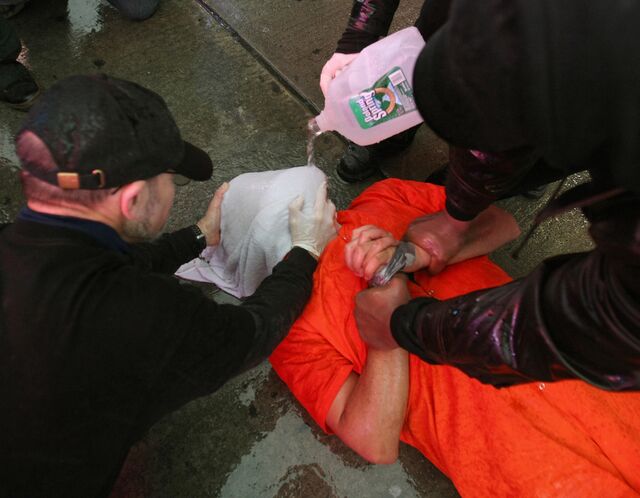 For all the gruesome new interrogation details contained in the Senate Intelligence Committee's Report on the CIA's Use of Torture, the agency's use of waterboarding remains a focal point of debate. 
After the Justice Department gave the Bush administration the green light to use the technique in 2002, the CIA began using it extensively on prisoners held at secret detention centers scattered throughout the world. Terror suspects were routinely waterboarded, the Senate report found, more than previously believed. One detainee, Abu Zubaydah, was said to have waterboarded more than 80 times while in captivity in Thailand, causing some CIA agents to question the legality of the practice and request transfers. 
At the heart of Vice President Dick Cheney's defense of waterboarding is his often-repeated assertion that the practice produced valuable intelligence that helped save American lives. CIA Director John Brennan concurs.
"Our review indicates that interrogations of detainees on whom EITs [enhanced interrogation techniques] were used did produce intelligence that helped thwart attack plans, capture terrorists, and save lives. The intelligence gained from the program was critical to our understanding of al-Qaeda and continues to inform our counterterrorism efforts to this day," Brennan said in a statement following the release of the Senate report. 
The Senate report stands in stark contrast to that opinion.
"The committee reviewed 20 of the most frequent and prominent examples of purported counterterrorism 'successes' that the CIA has attributed to the use of its enhanced interrogation techniques," Senator Dianne Feinstein, chair of the intelligence panel, said in a statement Tuesday. "Each of those examples was found to be wrong in fundamental respects."
Before his death in 2011, Vanity Fair columnist Christopher Hitchens agreed to be waterboarded so he could relate the experience to the public. That video still stands as a helpful illustration of just what the technique entails. 
As to the question of whether waterboarding can motivate a captive to provide information, Hitchens was somewhat mixed. 
"Everything completely goes on you when you're breathing water," Hitchens said. "You can't think about anything else. It would be bad enough if you did have something—suppose they wanted to know where a relative of yours was, or a lover, say, you'd feel, well I'm going to betray them now, because this has to come to an end. I can't take this anymore. But what if you didn't have anything, what if you'd got the wrong guy? Then you'd be in danger of losing your mind very quickly."
Hitchens' waterboarding session, which he detailed in an article titled "Believe Me, It's Torture," lasted all of 15 seconds, but left him with the ultimate conclusion that whatever intelligence the technique produced wasn't reliable. 
"It may be a means of extracting information, but it is also a means of extracting junk information," Hitchens wrote.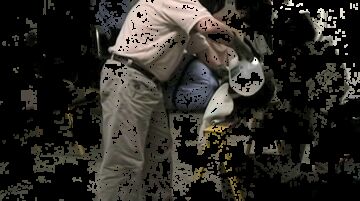 CORRECTION: In an earlier version of this story, Christopher Hitchens was quoted incorrectly in the ninth paragraph.
(Corrects Christopher Hitchens quote in ninth paragraph.)
Before it's here, it's on the Bloomberg Terminal.
LEARN MORE