John McCain Fights, Loses Good Fight Against Bundler-Ambassadors
Two inexperienced Obama bundlers whom McCain had opposed for ambassadorships win confirmation.
by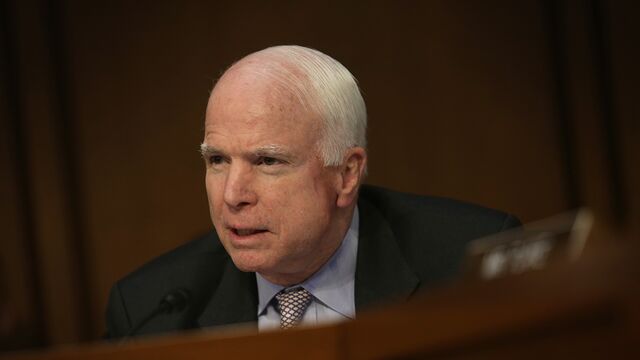 Senator John McCain's campaign against President Barack Obama's unqualified ambassador picks suffered a major blow Tuesday when the Senate confirmed political bundlers to positions in Hungary and Argentina. 
The Arizona Republican appeared on the Senate floor on Tuesday to urge his colleagues not to approve Colleen Bell, who used to be a producer for soap opera "The Bold and the Beautiful," as ambassador to Hungary. He had criticized her during a Senate Foreign Relations Committee hearing in January, where she failed to list any strategic U.S. goals in the country.
He said Tuesday that given a shift away from democracy in the country, it would be a "serious mistake" to send someone there who doesn't speak the language, has never been there, and has little relevant experience. He said it's a very important country where "very bad things" have happened under authoritarian Prime Minister Viktor Orban, "a neo-fascist dictator getting in bed with Vladimir Putin." And yet the U.S. plans to send a soap opera producer, he said. "Now I'm sure that television viewing is an important thing in Hungary, but the fact is that this nominee is totally unqualified."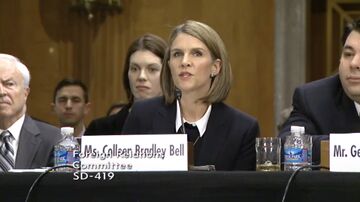 Bell's nomination, along with those of political consultant Noah Mamet for Argentina and businessman George Tsunis for Norway, were criticized by the American Foreign Service Association. Fifteen former presidents of the union signed a letter in March urging lawmakers to vote against them.
The members of the trio have something in common: They each bundled thousands of dollars for candidate Obama.
In his speech, McCain said that traditionally 30 percent of ambassadorships have been given as political rewards and 70 percent have been given to career diplomats, and he criticized Obama for reaching an average of 37 percent political nominees throughout his two terms.
Senator Barbara Boxer, a California Democrat, called McCain's remarks "ridiculous."
"You would think this is the first time that any president nominated someone that's a political appointee," she said.
Political appointments overseas are not a new phenomenon—36 percent of President George W. Bush's nominees were political when he left office, according to NBC News—but the practice still roils confirmation hearings. In January, Tsunis drew the most attention: He appeared unaware that Norway has a prime minister, not a president, and referred to a party in the country's leading coalition as a hate-spewing fringe group. But all three were unimpressive and criticized by media outlets in their future postings.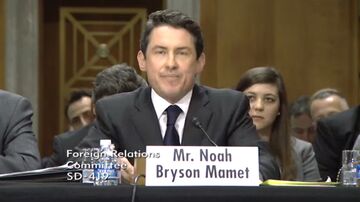 And McCain was there to deliver the most damning criticism. "I have no more questions for this incredibly, highly qualified group of nominees," McCain said at the end of his questioning.
His record stands at one in three. Only Tsunis, who came off looking worst after McCain's questioning, hasn't been confirmed, and his chances under the Republican-controlled Senate set to convene next year are smaller than his comprehension of Norwegian politics.
Before it's here, it's on the Bloomberg Terminal.
LEARN MORE