Debbie Dingell Poised to Make Congressional History
She is set to become the first non-widowed female candidate to directly succeed her husband in the House or Senate.
by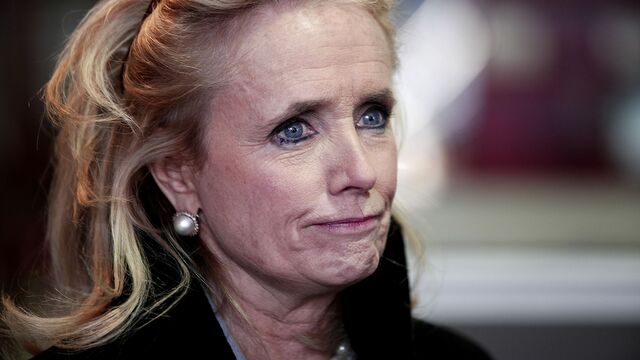 The number of women in Congress reached 100 with the swearing-in of North Carolina Representative Alma Adams this month, and that's not the only milestone for female lawmakers in the wake of the 2014 midterm elections: Democrat Debbie Dingell's win in Michigan's 12th Congressional District marks the first time in electoral history that a non-widowed female candidate will directly succeed her husband in the House or Senate, according to the University of Minnesota's Humphrey School of Public Affairs.
Her husband, Representative John Dingell, is retiring in January after nearly 30 terms in the House.
Over the last century, nearly 50 women have won elections or been appointed to House or Senate seats that were once held by their husbands, according to the Humphrey School. The only women to directly succeed their husbands into office and take over their seats were widows, either by winning election to the House or receiving an appointment to the Senate after vacancies were created by the death of their spouses.
Debbie Dingell, 60, is a former General Motors executive and member of the Democratic National Committee. Even before her move to the House, no single family has consecutively held a seat in Congress longer than the Dingells. John Dingell is the longest-serving member in either the House or the Senate. His father, John Dingell Sr., was elected to the House in 1932.
In a post-election interview with WXYZ-TV in Detroit, Debbie Dingell said she was "not ever going to try to fill [John Dingell's] shoes because I can't fill his shoes."
She said she campaigned hard even in a Democratic-leaning district because she wanted to build her own identity.
"I wanted them to know who I was," she said. "I wasn't entitled to this seat."
Before it's here, it's on the Bloomberg Terminal.
LEARN MORE