5 Things to Know About Ben Ray Luján, the Next House Democratic Campaign Chief
He went from being a college dropout to three-term congressman.
by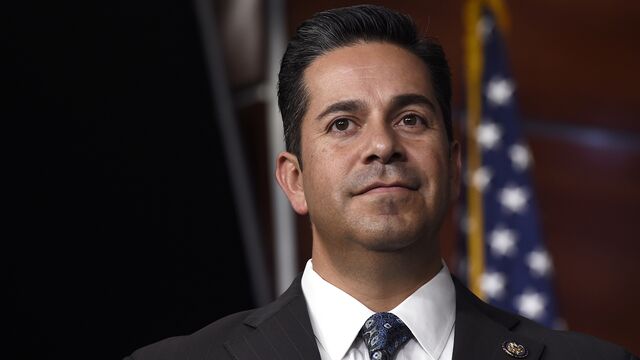 House Democrats have tapped a new—and young—leader to take them into the 2016 election cycle: Representative Ben Ray Luján, a 42-year-old from New Mexico who will start his fourth term in office next year.
The newly named chairman of the Democratic Congressional Campaign Committee is the second-in-command of the Congressional Hispanic Caucus and has been called a surprise pick. Politico noted that he beat out more prominent lawmakers like Jim Himes of Connecticut, Jared Polis of Colorado and Donna Edwards of Maryland.
Here are five things to know about the man who'll succeed Chairman Steve Israel of New York.
1. He dropped out of college (and later finished)
Luján dropped out of the University of New Mexico in 1995, and went on to work for the New Mexico Department of Cultural Affairs and as deputy state treasurer. In 2004 he was elected to the state's Public Regulation Commission, which regulates utilities, telecommunications and insurance. During his tenure, the commission worked to make sure health insurers didn't unfairly deny consumers coverage. He got his degree in business administration from New Mexico Highlands University in 2007, a year before he was elected to Congress. 
2. He worked at a casino
In his 20s, Luján worked as a casino dealer, his campaign manager told the Albuquerque Journal in 2008. His casino days became the subject of an attack ad during the primary in his 2008 campaign to represent the state's 3rd Congressional District, with the commercial declaring—falsely, according to his campaign—that he had been a Las Vegas blackjack dealer. Luján went on to beat five other Democrats to win the party's nomination before easily winning the general election. His district was and continues to be heavily Democratic—the district's partisan voting index is D+8, according to the Cook Political Report, and President Barack Obama carried the district by 19 points in 2012. In 2014 Luján won 61 percent of the vote.
3. Politics runs in the family
His father, Ben Luján Sr. joined the New Mexico House of Representatives starting in 1975, serving as speaker from 2001 until his death in 2012 of lung cancer. Former Governor Bill Richardson said in a statement that Luján was "giant in New Mexico politics and government. He will go down in history as [New Mexico's] greatest speaker." His cousin, Michelle Lujan Grisham, is also a member of Congress, representing New Mexico's 1st District. On Monday, Lujan Grisham called her cousin a "dynamic leader in the Hispanic Caucus and in New Mexico," according to the Albuquerque Journal. 
4. So does agriculture
Luján's grandfather reportedly was a sheep herder in Nambé, N.M., where Luján also grew up. His father "was eulogized ... as a savvy statesman who was as adept at shearing sheep on the family ranch in Nambé as he was at shepherding bills through the legislature," the Albuquerque Journal wrote in 2012.
5. He's ready to rumble with Republicans
During his time on the regulation commission, Luján was a big supporter of renewable energy. He worked on initiatives to increase the state's use of renewable energy to 20 percent by 2020.
He has also been a strong supporter of immigration reform, and has called the House's failure to pass a comprehensive reform bill "shameful." On Monday, he said he didn't think Obama would "poison the well" by acting unilaterally, but that if Republicans didn't like it, they were free to pass a bill. "This should encourage everyone to work together, and I'm certainly hopeful we'll see more of that," Luján said.
Bloomberg News' Brian Nutting contributed to this report.
Before it's here, it's on the Bloomberg Terminal.
LEARN MORE