Congress Has 100 Women For First Time
Eric Cantor's vanquisher was among three sworn in to the House before other incoming freshmen.
by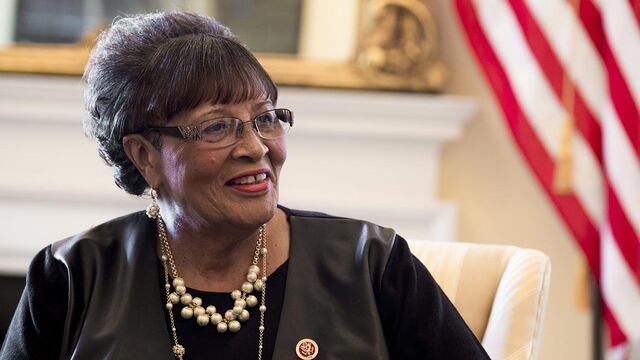 Finally, Congress has a full House.
Three people who won special elections and full two-year terms on Election Day were sworn in Wednesday night to join the soon-to-end 113th Congress, which now has a full contingent of 435 members for the first time since June 2013. (There is almost always at least one vacancy because of a resignation or death, and it takes months to go through the process of filling the seat through special election.)
Here are the three new members:
North Carolina Democrat Alma Adams, who succeeds Democrat Mel Watt, becomes the record 100th woman in the current Congress. Eighty women serve in the House and 20 women are in the Senate. (The count includes voting members; there are 103 women in Congress if you include delegates from the District of Columbia, Virgin Islands and Guam.) The 114th Congress next January will have slightly more than 100 women; the exact total depends on some undecided races, including a Senate runoff next month in Louisiana.
Adams, 68, served more than two decades in the North Carolina General Assembly. She won North Carolina's 12th congressional district with backing from Emily's List, a group that advises and helps fund Democratic women who support abortion rights. 
Virginia Republican David Brat replaces Eric Cantor, who was House majority leader at the time of his shocking defeat to Brat in a June primary. Cantor resigned in August.
New Jersey Democrat Donald Norcross takes the seat formerly held by Democrat Rob Andrews, who resigned all the way back in February. So the people of Camden, Cherry Hill and other parts of South Jersey's 1st District will have representation in the House for the first time in nine months. Norcross's brother George is a big player in New Jersey politics.
By winning two separate elections on Nov. 4, Adams, Brat and Norcross get a little seniority boost over others who first won their seats on the same day through the regular election process. They'll take their seats in early January.
Before it's here, it's on the Bloomberg Terminal.
LEARN MORE