Campaign Fatigue: TV Ads Continue in Louisiana Senate Runoff
TV ads continue in Louisiana, where the Senate seat will be decided in a runoff on Dec. 6.
by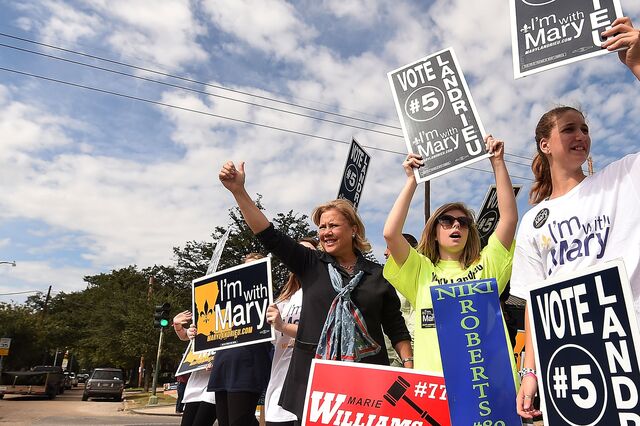 Republican pollster Neil Newhouse joked last month that buying a Louisiana television station would be a "really good investment."
That's because Louisiana's U.S. Senate race is going into overtime, and the Dec. 6 runoff between Democratic incumbent Mary Landrieu and Republican Representative Bill Cassidy means more TV ad spending.
And so the ad wars continue in Louisiana after ending just about everywhere else Nov. 4.
The morning after Election Day, Cassidy was out with a spot touting his support for expanded oil and gas exploration in the energy-dependent state.
Later that day, Freedom Partners Action Fund, a free-market super-PAC funded in part by the billionaire businessman Charles and David Koch, released a spot that focused on political donations Landrieu made to politicians from other states who "vote against Louisiana oil and gas" and oppose offshore drilling.
The day after that, the pro-Cassidy National Republican Senatorial Committee introduced a spot saying Landrieu sided with President Barack Obama 97 percent of the time in 2013, reprising an argument it used to link Democrats to the unpopular president. The analysis sweeps up all votes where the president takes a position, including on noncontroversial federal nominations that draw wide bipartisan support.
Landrieu introduced an ad Sunday that makes Cassidy look bumbling as it accuses him of voting to "cut Social Security benefits." It refers to Cassidy's vote in April for a budget blueprint by the Republican Study Committee, a group of anti-spending lawmakers, that would balance the budget in four years rather than the 10 called for under a proposal by Budget Committee chairman Paul Ryan. The RSC plan failed on a 133-291 vote.
One group not on the air: the Democratic Senatorial Campaign Committee.
Louisiana Senate ads ran 75,981 times on local broadcast stations through Nov. 3, fourth-most among Senate races, according to Kantar Media's CMAG, which tracks advertising.
Landrieu won 42 percent of the vote on Nov. 4, compared with 41 percent for Cassidy and 14 percent for another Republican. Under Louisiana law, a majority of the vote is needed for outright victory and to avoid a runoff between the top two vote-getters.
Republicans are already assured of 52 Senate seats in the next Congress, seven more than they currently hold. They could win as many as 54 by unseating Landrieu and maintaining their lead in a count of votes in Alaska that's ongoing.
Before it's here, it's on the Bloomberg Terminal.
LEARN MORE