West Virginia's White, Pro-Coal Democratic Senate Candidate Fared Even Worse Than Obama
It was one thing for Democrats to lose in the deep South. The destruction of West Virginia's conservative Democratic consensus is something else.
by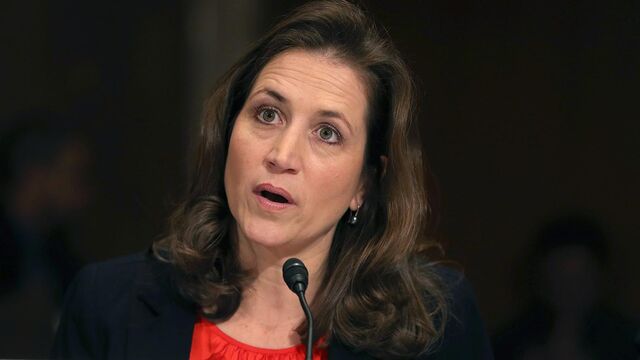 In this season of red-state Democrats trying to distance themselves from President Barack Obama, Natalie Tennant stood out. The West Virginia secretary of state, who had run far ahead of Obama in her two elections, ran a late-summer ad that began with a picture of the White House and the candidate asking, "Where do they think their electricity comes from?" After Tennant sang hosannahs about West Virginia coal, she pulled a lever, and all power to the Obama White House was cut off.
This didn't much help Tennant. She had, like most Democrats, publicly endorsed the president enough times for Republicans to capture photo evidence. Like Kentucky's Alison Lundergan Grimes, she struggled to avoid admitting that she'd ever voted for Obama. She went into Election Day an average of 17 points down to Representative Shelley Moore Capito. Democrats expected her to lose, but were hopeful that she'd prevent a total landslide and bury their allies down the ballot. As was usually the case with Democratic hope in 2014, it was dashed: Tennant lost by 28 points, ceding every single West Virginia county to Capito. Her 34.5 percent of the vote was actually one point lower than Obama's in 2012.
Republicans got their landslide. On Election Day, Republicans took the state House. Last night, victorious Democratic State Senator Daniel Hall switched parties and gave the GOP the state Senate. Republicans ousted longtime Representative Nick Rahall with Evan Jenkins, another party-switcher. They held onto Capito's seat in a squeaker, even though the GOP nominee was a former state senator from Maryland who'd figured (correctly) that he could never get to Congress unless he moved to the rapidly reddening state down the highway. "Can you believe that, in anyone's imagination, they thought that would ever happen in West Virginia?" sighed Senator Joe Manchin, now the only Democrat in the West Virginia congressional delegation. 
It was one thing for Democrats to lose in the deep South—that had been happening for years. The destruction of West Virginia's conservative Democratic consensus is something else. Tennant ran as an anti-Obama populist and clawed back exactly none of the voters who had turned on the president. She lost white men by 38 points; she lost white women by 19 points. She lost voters who made less than $50,000 by 15 points, and did so despite appealing directly to them by branding Capito as the candidate of Wall Street.
Now, it's important to note that dreams of a Shining Post-Obama Democratic Party Future never really included West Virginia. In 2008 and 2012, Obama lost landslides in Appalachia and coal counties; he made up for this with bigger turnout among non-white voters and stronger appeals to suburban moderates. He lost Ohio and Pennsylvania counties that even Walter Mondale had won, but he sure enough won those states when the cities came in. Democrats may never again win the House seat that runs through Virginia's coal country, but even when turnout implodes, they're able to win the state's U.S. Senate seat. They'd take that.
They just expected West Virginia to come back into play once voters were no longer thinking about the black Democrat in the White House. When Tennant brought in Senator Elizabeth Warren for a campaign stop, The Washington Post's Chris Cillizza suggested that she'd brought a populist "message that can work in West Virginia." All year, when Democrats considered what a post-Obama/Hillary-era electoral map might look like, they pointed to her strong support from white voters. The exit polling from West Virginia found voters who rejected all of that, and who remained strongly anti-gay marriage, and—this is still amazing, in a state where half the frontage roads are named after Robert Byrd—anti-government.
Before it's here, it's on the Bloomberg Terminal.
LEARN MORE