The Superstar Lawyer Tied to Harvey Weinstein Isn't Panicked
David Boies has represented some of the biggest and most controversial names in the business. Can his reputation survive his entanglements?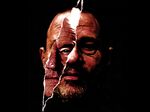 David Boies knows what you're thinking. In the closing weeks of 2017, with nonstop investigations showing how powerful men got away with mistreating women around them for so long, it looks like the fixers, agents, gossip columnists, and attorneys who enabled their behavior will be next in line to fall.
But Boies, one of the world's most powerful attorneys, whose own role has come under fire, is projecting calm and confidence. He and his firm, he says in a phone interview, will be fine. "I do think that many clients' perspectives are different and more sophisticated than the public narratives," he says. "They understand what lawyers do."
Boies's legend as a brilliant courtroom tactician and champion of democratic ideals, which he details in his 2004 memoir, Courting Justice, has grown in step with his big-ticket cases. During the government's antitrust battle against Microsoft Corp. in the 1990s, Boies tangled with Bill Gates. After the contested 2000 presidential vote, he fought for Al Gore—and then teamed up with George W. Bush's former attorney to push for gay marriage equality. His admirers have seen Boies as a folk hero who just happens to charge $1,000-plus an hour.

That reputation is now being reappraised. Since October dozens of women have alleged that Harvey Weinstein—Boies's longtime client, business associate, and friend—sexually assaulted or harassed them over the course of decades. (Weinstein, who's being investigated for sexual assault in New York and London, has denied accusations of nonconsensual sex.) In November the New Yorker reported that, prior to the Weinstein news, Boies signed a contract with a secretive enterprise run by former Israeli intelligence officers to protect Weinstein by trying to stop a New York Times investigation into his history with women. The newspaper—also a Boies client—called his behavior a betrayal of trust and fired his firm, Boies Schiller Flexner LLP. The internet exploded with disgust. "From hero to zero," wrote Cyd Zeigler, a sportswriter and gay advocate. Rose McGowan, an actor whose allegations helped trigger Weinstein's downfall, tweeted that Boies was a "scumbag."
For decades, Boies has been cleaning up his wealthy clientele's messes. More quietly, he's been cleaning up his own. Interviews with more than a dozen people who've worked with him show that this isn't the first time his loyalty to a friend or client has tested the bounds of propriety and called his judgment into question. "I probably do tend to stay with friends and clients more than some other people would," he says. "Sometimes that can subject me to criticism."
Boies survived those episodes with his aura intact. Inside the firm's offices, he and his lieutenants expect nothing different this time around. They're sure they'll outlast the current wave of moral outrage—and even imagine themselves on the right side of history. "I'm old enough to remember when nobody ever wanted to defend anybody who was accused of being a communist, whether they were a communist or not," Boies says. "Today, it's really dangerous to defend anyone who is accused of being a terrorist, again, whether they are or not. I think that the issue of sexual assault and sexual harassment falls into that category a little bit today. That is not necessarily a bad thing."

Boies's relationship with Weinstein began over lunch in Manhattan in 2001, a few years after he'd ditched his perch at Wall Street heavyweight Cravath, Swaine & Moore LLP to start his own firm. The movie mogul thought Boies's rise from teen slacker and card shark into omnipotent litigator and fervent craps player would make a great memoir for Miramax Books, Weinstein's publishing imprint. Boies agreed, and while working on Courting Justice, he began representing Weinstein and his brother, Bob. In 2005, Boies navigated their exit from Walt Disney Co., then provided counsel after they formed Weinstein Co.
Weinstein and Boies were seen together on Manhattan's fundraising circuit. They co-hosted a private screening of Michael Moore's Fahrenheit 9/11 at the Ziegfeld Theater. Boies and Weinstein couldn't be a more incongruous pair: The lawyer is lanky and cerebral, the producer paunchy and volcanic. Boies, born in Sycamore, Ill., looks like a disheveled professor. Weinstein, from Queens, N.Y., comes across as a bull shark.
In 2012, Boies started a movie company. It was an unusual move for a power lawyer, but his daughter, Mary Regency, was interested in acting and filmmaking; she landed one of her first major acting credits in Weinstein Co.'s Silver Linings Playbook that year. Boies partner Jonathan Schiller's son Zack was also building up a résumé in entertainment, and Boies partnered with him to run the Boies/Schiller Film Group. They took a shot on a Western called Jane Got a Gun. Boies was executive producing, and his daughter produced. The Weinsteins acquired the U.S. rights with Relativity Media LLC, but things weren't going well: The director walked away on the first day of production, Jude Law dropped out, Relativity filed for bankruptcy, and the movie went on hiatus.
Weinstein Co. was facing a crisis of its own. In 2015, Ambra Battilana Gutierrez, an Italian model, told police in New York that Weinstein fondled her during a work meeting. No charges were filed. However, the police investigation and media coverage came at a tricky moment for Weinstein. That same year, his contract as co-chairman was up for renewal. Two board members, Lance Maerov and Tarak Ben Ammar, wanted to look more closely into Weinstein's behavior.

There was no reckoning—Boies won Weinstein his extension. He was fired only after the October exposé by the Times, at which point Maerov publicly blamed Boies for the company's failure to deal with Weinstein's alleged abusiveness. "The lawyers shielded him," Maerov told the Financial Times. "They shielded him from the indignity of being asked questions by the board." Boies responded that the directors were trying to "rewrite history." (Maerov declined to comment for this story. Ben Ammar didn't respond to interview requests.)
Around the time that Boies was trying to extend Weinstein's contract, the producer was working to get Jane Got a Gun into theaters. In January 2016, Weinstein Co. distributed the movie in the U.S. "Bob and Harvey were all very helpful," Boies told Newsday when it premiered last year. "I think it was partly due to the fact of my relationship with them." The Western flopped, but the men stayed in business together. Boies invested $5 million in Gold, a 2016 Weinstein Co. adventure flick starring Matthew McConaughey, and another $5 million in The Upside, a Nicole Kidman comedy slated for next year.
In early November, Boies announced in a memo to colleagues that he no longer represented Weinstein. Diane Karpman, a legal ethics expert in Los Angeles, told Bloomberg that Boies could have avoided some of the backlash if he'd dropped Weinstein earlier. "Lawyers are duty bound to believe people like Harvey Weinstein, but at some point common sense does tip the scale," she said. If Boies had dropped Weinstein in 2015, however, he would have lost a major connection to Hollywood and an opportunity to make millions of dollars. Even though Boies won't comment on Weinstein, he says there's a part of his personality that enjoys making calculated bets: "Sometimes if you're not prepared to risk greatly, you can't accomplish greatly."
Weinstein isn't the only power player in the Boies orbit who became a client and friend. Boies appeared on Charlie Rose's show for the first time in 1999, and the two shared an apartment together in Paris, according to Karen Donovan's 2005 book v. Goliath: The Trials of David Boies. A few years later, when Radar named Rose a "toxic bachelor," reporting a woman's claim that he groped her, Boies sent a letter demanding a retraction. The magazine declined. Last month, a Washington Post investigation revealed Rose's alleged history of sexual harassment. (He declined to comment for this story.)
At Cravath, Boies represented pro bono a Florida woman named Amy Habie, who was in a vicious custody battle with a Guatemalan textile baron. Boies's family also had a stake in a landscaping business Habie acquired in Palm Beach. The relationship puzzled the firm's lawyers. "We represent plenty of people pro bono—in discrimination cases and death penalty cases, for example—but wives of Guatemalan tycoons are not exactly what we have in mind," Samuel Butler, Cravath's presiding partner, told the Wall Street Journal in 1997. (Butler hung up the phone when reached for comment.)
After Boies started his own firm, Habie became chief financial officer. A fight between her lawn-care company and its previous owner had more plot twists and florid characters than a John Grisham thriller. Before it was over, a judge fined Habie for violating court orders and gave her 90 days in county jail. The sanctions were suspended. She remains at Boies Schiller Flexner and says the firm approved work done on her behalf.
One of the names that came up in that case was William Duker, who worked under Boies at Cravath before starting his own firm around 1986. A decade later, he admitted to inflating legal bills by $1.4 million. After leaving prison, he became an entrepreneur and played a role in the sale of Habie's company. "David has never shied away from people that he's known who have had difficult times," Duker says. "He's incredibly loyal." Duker adds: "There are lawyers who represent ax murderers out there. It doesn't make them an ax murderer. It makes them what they are—which is a lawyer."
One of Duker's companies was a document management business called Amici LLC in Albany, N.Y., that served law firms. For a time, Boies Schiller Flexner had clients use Amici without disclosing that several of Boies's family members, as well as relatives of his firm's general counsel, Nick Gravante Jr., owned indirect stakes in the company. When Boies Schiller Flexner's ties to Amici were revealed in court during a client's bankruptcy case, it touched off a stir. That client, Adelphia Communications Corp., asked the law firm to resign as its counsel. Amid the bad press, Boies told the Wall Street Journal that he should have disclosed the ties, though Gravante says the episode was overblown and that fees were reasonable. The saga ended well for Amici. In 2006, Xerox Corp. announced it was acquiring the company for $174 million.
After the New Yorker exposé on Weinstein's clandestine efforts to undermine potential accusers, Boies responded to the cascading criticism. "I would never knowingly participate in an effort to intimidate or silence women," he wrote in the same memo announcing that he was no longer representing Weinstein. "That is not who I am."
When Avery Gilbert read that statement, she was beside herself. Gilbert had been an attorney at Boies Schiller Flexner, and before leaving in 2010, she'd believed the firm had stifled her complaints to management about a document management vendor called Boalt Discovery Inc. While working on a multibillion-dollar private equity lawsuit, she'd become suspicious about Boalt. Not only did she think its work was bad and expensive, she suspected that Gravante had a family connection to the business. She complained and was later fired. Reading Boies's assurance to colleagues about his character, she was so infuriated that she emailed him asking to talk. She wanted an apology but didn't get one. (This account is from an interview with Gilbert's husband, Zachary Bendiner, who worked at the firm as a paralegal; he says she signed a nondisclosure agreement and he didn't.) Boies Schiller Flexner colleagues say neither Gravante nor his family had an interest in Boalt and that Gilbert was let go for other reasons, which the firm declines to discuss.
In 2002, Rachel Baird, a former Boies Schiller Flexner attorney, along with a colleague, sued the firm for gender discrimination. In one incident, Baird describes Boies telling her, the only female attorney in the room, to go downstairs and pay for his cab. At the time, the firm said the claims were without merit; eventually, the women settled for $37,500 each.
Marguerite Hogan, an associate who left the same year as Gilbert, says: "There weren't a lot of women for me to look up to. When you're in that situation and there is nobody else around you that's like you, it can feel a little isolating." Today, lawyers at the firm say it has no shortage of female talent and takes on cases aimed at the public good. In February, Boies filed suit against Backpage.com, a web platform for classified ads, which he says profited from child sex trafficking. (Backpage declined to comment.) "I talk about him having a beautiful mind and a beautiful heart," says Sigrid McCawley, a Boies Schiller Flexner partner in Fort Lauderdale. "I've seen it throughout my career."
There have been awkward moments, though. Every year, Boies takes his troops on a winter retreat. Three attendees recall that around 2005, during a weekend in Jamaica's Montego Bay, lawyers were greeted at an evening reception by a woman splayed out on a buffet table with her body covered in chocolate. Boies's wife, Mary, a lawyer who works at the firm with one of his two ex-wives, wasn't amused. "Mary right away directed that the woman get off the table," says Gravante, the general counsel, who blames the hotel. "But it's hardly indicative," he adds. "It's Jamaica."
This year the retreat will be on a barrier island in Florida. Gravante is confident about the firm's prospects and mildly annoyed that anyone would suggest trouble ahead. He puts the chances of a major client leaving the firm or refusing it business because of the Weinstein allegations at "zero percent."
Jonathan Hughes, an adviser to DraftKings Inc., says the Weinstein allegations won't stop the fantasy sports site from working with Boies Schiller Flexner. Even if "the firm and David are suffering a little bit," he says, "there's a breadth and a depth to the firm that is fabulous." Gravante also won't suffer questions about Boies resigning. "Stepping down? No. Why? No. Why would he step down?" he says. "People recognize that we are still, in my view, the best litigation firm in this country."
It could also be one of the most scrutinized. When novelist Emma Cline and an ex-boyfriend named Chaz Reetz-Laiolo sued one another in November, news coverage focused on the work Boies and his firm have done on the ex's behalf, including delving into her sexual history.
Like guard dog Hollywood attorney Martin Singer or big-time comedy agent Dave Becky, the former manager for Louis C.K., Boies is going to have to adjust to a harsher spotlight. Even as it grows stronger, he seems certain that any examination will show his firm's work remains a force for good. "You've got to have a belief that what you do as part of the justice system, in terms of representing clients, has an overall value to society that is independent of who the particular client is," he says.

Things were different not so long ago. Inside the Wynn Las Vegas last year, Boies was throwing a bash for his 75th birthday, and his pals were lapping up the lawyer's largesse. Tom Brokaw gave a gushing toast, according to an attendee; Rose and Theranos Inc. founder Elizabeth Holmes mingled, and Weinstein was on the invite list. Ray Kelly, New York's former top cop, rapped a tribute.
As the weekend wound down, Duker, the disbarred lawyer, spoke. In his toast to Boies, he said: "He is able to read minds. He knows what judges and juries, clients and adversaries, journalists and waiters are thinking. That's why he is the best lawyer in the world."
On Dec. 6, the morning after the New York Times reported that Boies worked on a settlement with former Weinstein Co. employee Lauren O'Connor after she wrote a 2015 memo accusing the producer of sexual harassment, Duker sent Bloomberg Businessweek a poem. It goes like this:
 
Relics of a time that had been left behind
Unearthed by scavengers hoping to find
Fortune and fame that they were
   deprived
No matter how often they had connived
There was nothing new for them to report
So they mixed all the relics as if old bones
   could contort
They dressed up the corpse in the latest
   fashion
And added their own self-righteous
   passion
 
 
Casey Sullivan is managing editor of business of law for Bloomberg Law.