Vote for Goldman: America's Next Top Party
Disgusted in New Jersey? Sad in South Carolina? Democrats test the popular appeal of former financiers.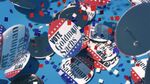 Three months after leaving Goldman Sachs Group Inc., Archie Parnell got an invitation to pet a rat named Rascal.
The bank's former global head of tax policy wasn't thrilled. It was a hot South Carolina afternoon in May, and Parnell was touring Piedmont Technical College in Newberry, once a cotton-mill town, while zigzagging across the state's fifth congressional district. He's the Democratic candidate in Tuesday's special election, trying to wrest control of the House seat that opened when Donald Trump picked Mick Mulvaney as his budget director. A dry and serious man who often stands with his hands clasped behind his back, Parnell gave the white rodent a quick tap.
He was just as cautious about touching the topic of minimum wages. When Tanya Niles, the veterinary technology instructor holding Rascal, mentioned she'd like graduates to earn $15 an hour, it was a perfect chance for Parnell, who says he's running to protect people from Trump, to tell her he would join the fight for a $15 minimum wage. He didn't.
"I'm not going to go to a particular number, it has to be livable," Parnell said. "I know it sounds like sort of a weak way of saying it."

That same week, former Goldman Sachs management committee member Phil Murphy, the front-runner in November's New Jersey race for governor, marched in the annual African-American parade in Montclair. He strutted, bowed, pledged his love, kissed cheeks and thanked onlookers for their support without actually waiting for any evidence of it.
Seven months after Trump's triumph left their party in tatters, Democrats are desperate to chip away at his influence. There are only half a dozen big elections left this year, a handful of chances to loosen the Republican grip on power. Two of the Democratic nominees, Parnell and Murphy, worked for the same Wall Street firm whose alumni now stock the Trump administration.
So many people from Goldman Sachs have won so many seats of power in the U.S. that they cover the political landscape. Gary Cohn, who went from bank president to Trump's top economic adviser, and his old colleague Steven Mnuchin, now Treasury secretary, are former Democratic donors working for Trump alongside Republican Dina Powell, a senior counselor. Utah's Evan McMullin, who ran for president as an independent conservative, lambastes the administration. Moderate Democrat Jim Himes is a Connecticut Congressman with views that overlap Parnell's. Murphy, whose former colleague Jon Corzine was once New Jersey's governor, is running as a progressive.
If there's a common thread, something Goldman Sachs teaches its people that can't be easily unlearned, it might be reflexive respect for fellow elites. They tend to share a worldview that glorifies growth and markets instead of the populist ideals of free college, government healthcare for all and breaking up big banks. That's one reason why Chief Executive Officer Lloyd Blankfein's famous quip that the firm does "God's work" wasn't viewed as a joke.
At a time when both ends of the political spectrum are questioning entrenched power and rebelling against it, these bankers can be a moderating force on radical impulses. That influence might be comforting for Americans afraid of the firebrands they're up against. But it can be disappointing for voters who prefer something more extreme than the same kinds of people in the same seats of power. And it's infuriating to Bernie Sanders supporters trying to reshape the party by ending the influence of corporate wealth. The Vermont senator lampooned Hillary Clinton for taking $675,000 from Goldman Sachs for speeches, an attack Trump repeated before naming bankers to top roles.
Glenda Rich, a 51-year-old Rutgers Law student who went back to school after losing her job as a paralegal, is one of those frustrated Democrats. She was standing on a street corner watching the Montclair parade.
"He seems like Corzine 2.0," said Rich, who was supporting Sanders's New Jersey campaign chairman, John Wisniewski. "Another Goldman Sachs banker, someone with a lot of money."
Murphy, a prolific Democratic fundraiser, was ambassador to Germany from 2009 to 2013. He spent two decades at the bank, became co-head of investment management and ran the firm's Asian division and Frankfurt office. His primary opponents didn't want voters to forget his time there.
"Donald Trump—surrounded by former Goldman Sachs bankers," Wisniewski's ad said, showing Mnuchin and Cohn. "Meet Phil Murphy, another Wall Street banker." Another ad called him a Goldman executive who "made his fortune in a rigged system."
Murphy is smooth, smiley and a few months from 60. He talks about lifting the minimum wage to $15, legalizing marijuana and tightening gun laws, but his main message is that he can grow New Jersey's economy, not usher in a revolution.
Parnell, 66, wears round glasses and a salt-and-pepper beard that give him the air of a shy professor. He's an underdog in a deep-red district, which happens to be the one Frank Underwood represented on "House of Cards" before he became president. Voters here chose Mulvaney by 20 points only a few months ago.

The two candidates overlapped when Murphy headed the bank's Asia operations. Parnell, who spent most of his two decades at the firm running its tax department in the region, had just grown a beard. He remembers his colleague's gusto: "I like it! I like it! I like it!"
Their relationship to Goldman Sachs on the campaign trail bears little resemblance. Parnell's Republican opponent, real estate developer Ralph Norman, has steered clear of Wall Street insults. That has given Parnell a chance to turn his resume from a liability into an asset.
The son of an Air Force veteran and a homemaker who helped neighbors with their taxes, Parnell was raised in Sumter, once a plantation settlement. He bought a house there about a decade ago.
A campaign swing on a Tuesday three weeks before the election began with grits and coffee at Sumter Cut Rate Drugs & Soda Fountain on Main Street. By the end of the day Parnell was on Norman's turf near the North Carolina border.
When Parnell stepped inside the Shore Club at the Tega Cay Golf Club, he got a round of applause from about three dozen members of a women's group called Allies for All.
"I am not interested in someone who worked for Goldman Sachs," one of the women, library assistant Bec Wilson, remembered thinking when he announced his candidacy. But her mind changed, and she sees him as the kind of tax nerd voters need. "He was so not a politician. And he also wasn't an Exxon or Goldman Sachs guy. That's what I was expecting."
The next day, Parnell made his way to Red's Grill, a diner in Rock Hill, where a diminutive man moving slowly across the floor was Johnny King, the original guitarist for the Fatback Band. The candidate was inside the wood-paneled Gene's Restaurant in Chester a few hours later and then the nearby Cyclone, where a mandarin orange pineapple cake glowed on the counter.
When voters at places like these said they didn't mind Parnell's work at Goldman Sachs, they sometimes repeated a line he uses about being a policeman who made sure the firm was following the law. But Parnell wasn't exactly a compliance officer.
"There is a difference in emphasis," he said inside Gene's, taking a break from working the room. When he tells voters he was a kind of cop, it highlights the part of his job that had to do with making sure the firm was complying with tax laws while skipping over the work he did to minimize the bank's tax bill. It's easier to chitchat about following rules than to explain a Goldman Sachs structured products vehicle set up in the Cayman Islands.
Parnell met Cherokee County Sheriff Steve Mueller in Gaffney the following day. The candidate was sitting beneath an illustration of police and hounds on a manhunt. Nearby was a black baseball bat and Gaffney Mayor Henry Jolly. Sitting with his hands on his thighs, Parnell said he went into private law practice and worked for big corporations. Jolly thought he could do better.
"Let me tell you! I told y'all he was modest," the mayor said. "The last job this man had, about two and a half months ago or less, he worked his way up to senior adviser for Goldman Sachs, where our president got most of his people from. So he can play with the big boys."
Jolly ended with a memory of something he said Parnell once told him: "All my life, my adult life, I have helped these big corporations shelter their money. And I know where the money is."
A police radio crackled to life, and a voice said: "Ten-four."
On the first Tuesday in June, Murphy won his primary by a landslide, getting twice as many votes as any of his competitors. Disgust with exiting Republican Governor Chris Christie means November should be a breeze. A Quinnipiac University poll released after Murphy and Lieutenant Governor Kim Guadagno won their primaries showed him ahead by almost 30 points. She has already used Goldman Sachs to jab him.
Murphy was such a senior banker at Goldman Sachs that he can't use Parnell's policeman line, but he pledges on his website to "put the interests of New Jersey's working and middle-class families ahead of Wall Street."
Parnell got some good news of his own late last month. A Democratic Party poll showed him cutting his deficit to 10 points from 16. That's still a big gap in a district whose map was redrawn by Republicans after Mulvaney ended a century-long run for Democrats in 2010. Parnell's party is spending $275,000 on his campaign, less than a tenth of what it's funneling to Jon Ossoff's House race in Georgia.
On a quiet May night, before a meeting at his campaign office in Rock Hill, his rival's hometown, Parnell took a walk with an aide. The pair passed a discount beauty-supply store and a Family Dollar. Only the second word on the sign was lit.
Parnell looked out of place in a shirt and tie as he stepped by a discarded television on the curb. And he sounded out of place without a southern lilt. In the darkness, someone wobbled across the road's yellow lines.
"Archie?" the man drawled, drawing close to him. "I've been working for you. I surely have. I've been passing out stuff."
The candidate thanked him and moved along. Suddenly, a bang cracked the springtime air. Parnell and his aide decided it was only a car backfiring, but they turned back anyway.