Counting Cranes in Mumbai
New buildings rising in India's biggest city point to the country's outsize economic promise—and frame its continuing challenges.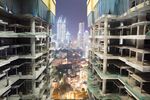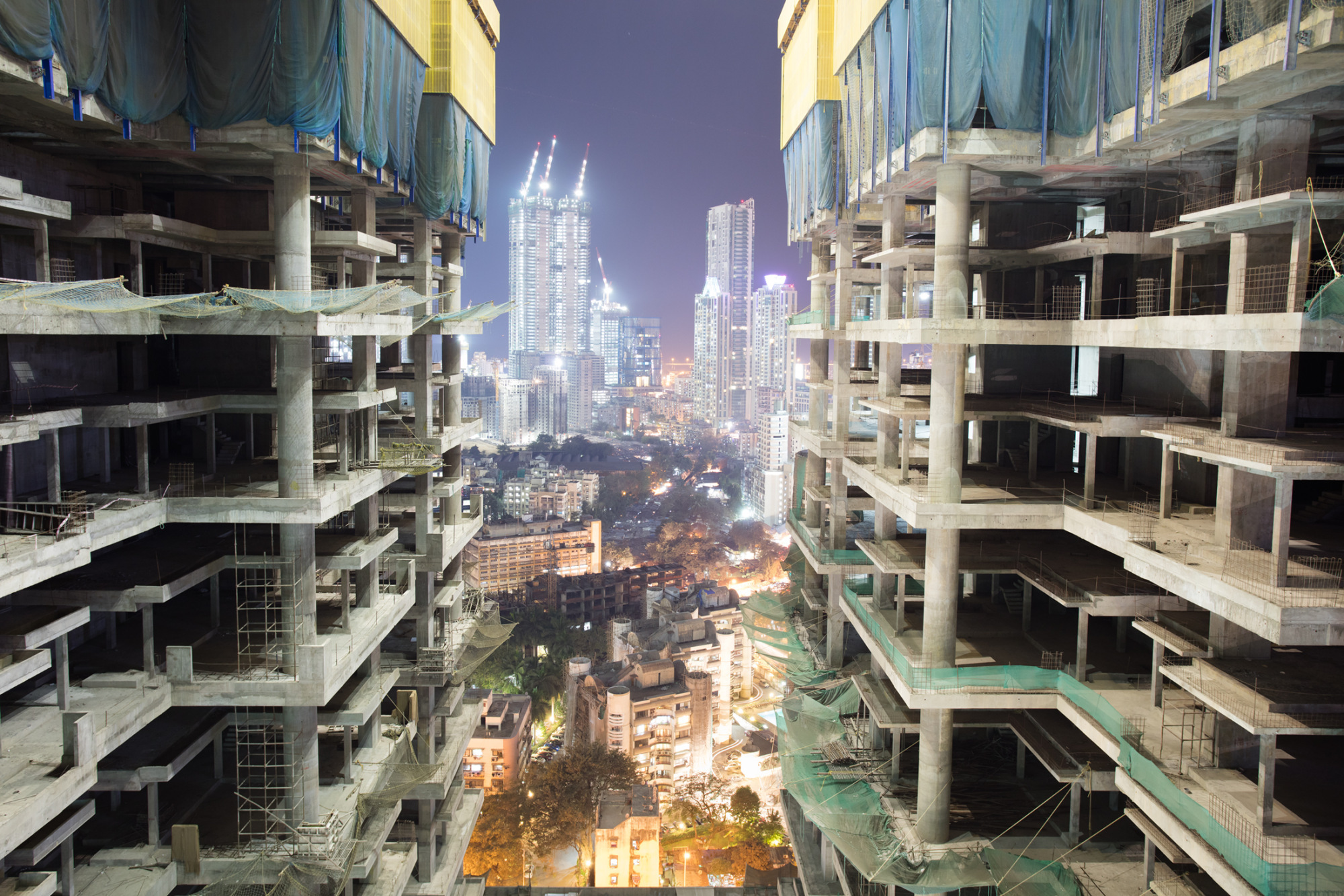 Construction in Mumbai suggests an economy primed to boom. Rising on the city's skyline are supertall buildings such as the one topped with three cranes in the distance. When completed next year, it will be India's second-tallest, at about 361 meters (1,185 feet). The future residences in the foreground will eventually share a view of the Arabian Sea. Amid the building boom, India still faces economic headwinds—including one kicked up by last year's monsoon season, the driest in years. In a country where agriculture still accounts for half of employment, the lack of rain in 2015 may crimp household spending this year. Looking further into the future, though, India will be riding a major tailwind: demographics. Unlike fellow Asian powers China and Japan, India has just entered a compelling sweet spot that could drive global growth for the next two decades.—Photographs by Tobias Hutzler

The market area of South Mumbai, with the skyline of Lower Parel in the background. Large parts of this historic neighborhood will likely be demolished to make room for new high-rises.

Office buildings lit at night in the lower Parel neighborhood. 

Looking down on the market area in South Mumbai. The express road winds by streets filled with vendors' stands, shoppers, and people on their way home from work. 

New and old buildings in Lower Parel before dawn. 

Residents of a fishing slum in the Colaba neighborhood wash laundry in the bay. In the background are office buildings and luxury residences in South Mumbai.

Street scene before sunrise. Locals get tea at a chai place, while new high-rises loom over the South Mumbai neighborhood.

Clothes washed before dawn dry as the rising sun lights Mumbai's huge open-air laundry area, Mahalakshmi Dobhi Ghat.

The mill area, the site of a plant that closed decades ago. After years of underuse, modern luxury buildings are being built on the site.