The Meticulously Engineered Grassroots Network Behind the Bernie Sanders Revolution
The organizers of the current left Democratic insurgency learned from the Dean campaign and borrowed elements from Obama 2008—and Zappos, building an organization that's the very pinnacle of political organizing. But can it get to the next phase?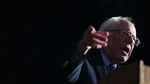 In late 2003, Zack Exley would mount his bicycle in Washington one night each month and lead himself on a tour of the capital's six gatherings that fellow supporters of Howard Dean had organized on the networking site Meetup. There were more than 800 such gatherings nationwide, many of them in bars and cafés, the first time in American political life that online activism had systematically reproduced itself in the real world. Throughout the fall, the meetups had been symbols of Dean's success, and were in many ways a forerunner to another Vermont politician who is today challenging the Democratic establishment from the left. But even as Dean's Internet-catalyzed popularity grew, Exley saw trouble ahead, signs of an inexorable turn towards entropy. "It's what I call the tyranny of the annoying," said Exley, now a senior adviser to Bernie Sanders. "The worst people with the most time on their hands take over."
At the time, Exley knew as much as anyone in the world did about the possibilities and limits of Internet activism. For the past few years, he'd been the de facto leader of the online opposition to George W. Bush.  In 1999, he had purchased the domain gwbush.com and built what is often called the first political parody site, complete with doctored pictures showing the Republican front-runner at the time as a cocaine user. (Asked about it at a press conference, Bush called Exley a "garbage man" and mused that "there ought to be limits to freedom.") As organizing director at MoveOn.org a few years later, Exley helped to direct the group's response to the Iraq war, driving supporters to sign Web-based petitions it could deliver to Congress. After MoveOn's member base voted in an online primary to endorse Dean, Exley was detailed to his Burlington headquarters to share expertise and some of MoveOn's tools with a campaign leadership that had grown fascinated by potential uses of the Internet to cultivate supporters. 
Dean was the first candidate to raise large sums of money quickly online, and his staff saw that many of those who donated were also helping to organize local gatherings of supporters on Meetup. But the software lacked a function for local groups to designate a single leader, and the campaign had no official role in the gatherings taking place in its name. "You'd have 10 people who signed in to be the leader, and there'd be arguments," recalled Exley. 
Ultimately, Dean's "people-powered" movement collapsed just when it needed to be strongest. After his disappointing performances in Iowa and New Hampshire, there was little to show from this innovative exercise in Internet-facilitated fundraising beyond a celebration of the innovation itself. At one point, in a quixotic attempt to bend the the gatherings towards productivity, the campaign had asked attendees to send handwritten notes to New Hampshire voters. "This tiny number of letters were actually written, and no way to track it," Exley recalled. "The Dean campaign was an agony for me, because I saw this potential."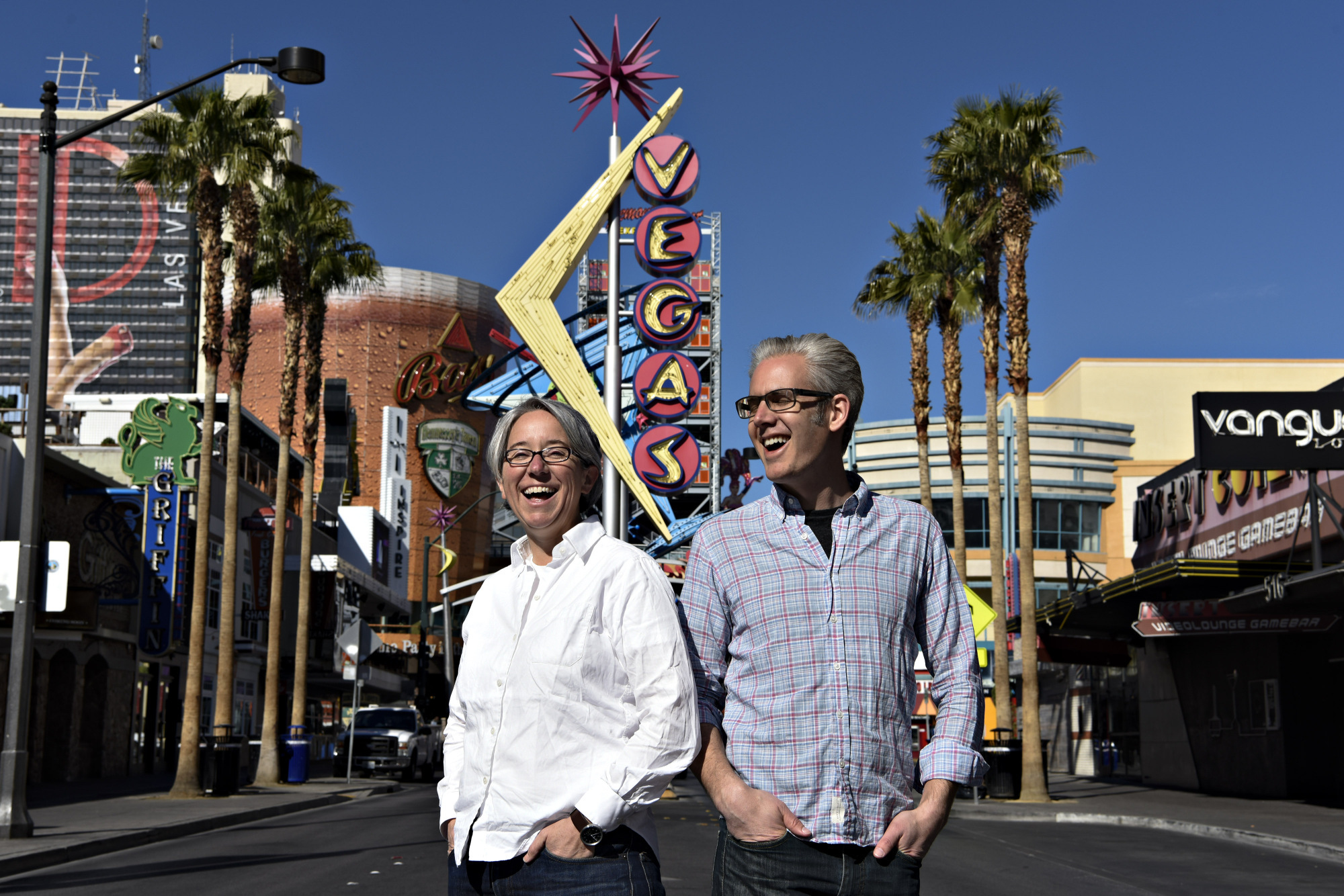 Exley found himself reminiscing about those agonies the other day with Becky Bond after a visit to the Nevada headquarters of Sanders' campaign, for which Bond is also a senior adviser. Exley and Bond first met in 2000 after she called in to an NPR show on which he was appearing. Exley was talking about his project of flashmobs to demand that Florida officials count every vote in the disputed presidential elections; Bond had just launched an online petition demanding that Secretary of State Katherine Harris do the same. For the two 46-year-olds, the history of online activism in the years since was a timeline of missed opportunities, of mass movements that fizzled before any political professionals could figure out how to channel organic energy into tactical gains. Since joining forces last fall, the two friends have been working to engineer a chassis that could hold and support a Sanders movement and direct it on a path to the Democratic nomination. "Because Zack had seen this before, we knew there would be this huge rush, when the media started covering [Sanders] and people discovered he was viable," Bond said.
Earlier this month, the rush came. Sanders achieved what Dean never did: he came within a percentage point of winning the Iowa caucuses, and carried New Hampshire in a landslide. Millions of dollars arrived in small contributions, and the curious supporters flowed to register on his website. This time, the campaign had real tasks to give them immediately, without requiring a commensurately sized staff in place to manage them. "You take the Dean experience and this idea that small-dollar fundraising can provide this legitimacy and this viability," said Bond. "We've replicated that with the small-dollar fundraising for Bernie, but we've also added this other element, which is actually turning all of these people who are enthusiastic about Bernie and not just give them the chance to give donations but the chance to do some of the election work."
All of Sanders' plans to leverage his successes in the first four primary and caucus states to compete elsewhere rely on Exley and Bond's ability to rapidly scale up a machinery that was imagined during a phase when they didn't expect their candidate to have as much money as Hillary Clinton—and that will be tested in a moment when he has the money, but is short on time. Bond calls it "Big Organizing," a national volunteer apparatus made possible by a series of seemingly small-bore technical innovations that Exley hopes will redeem the unfulfilled dream of not only the Dean campaign, but also Occupy Wall Street, Tahrir Square, and Ferguson, too. "We've seen the limitations of a model that says if you just get a whole lot of people to do something—you just flood the streets," says Exley. "Without actually building an organization that can provide leadership, what do you get after you topple Mubarak?"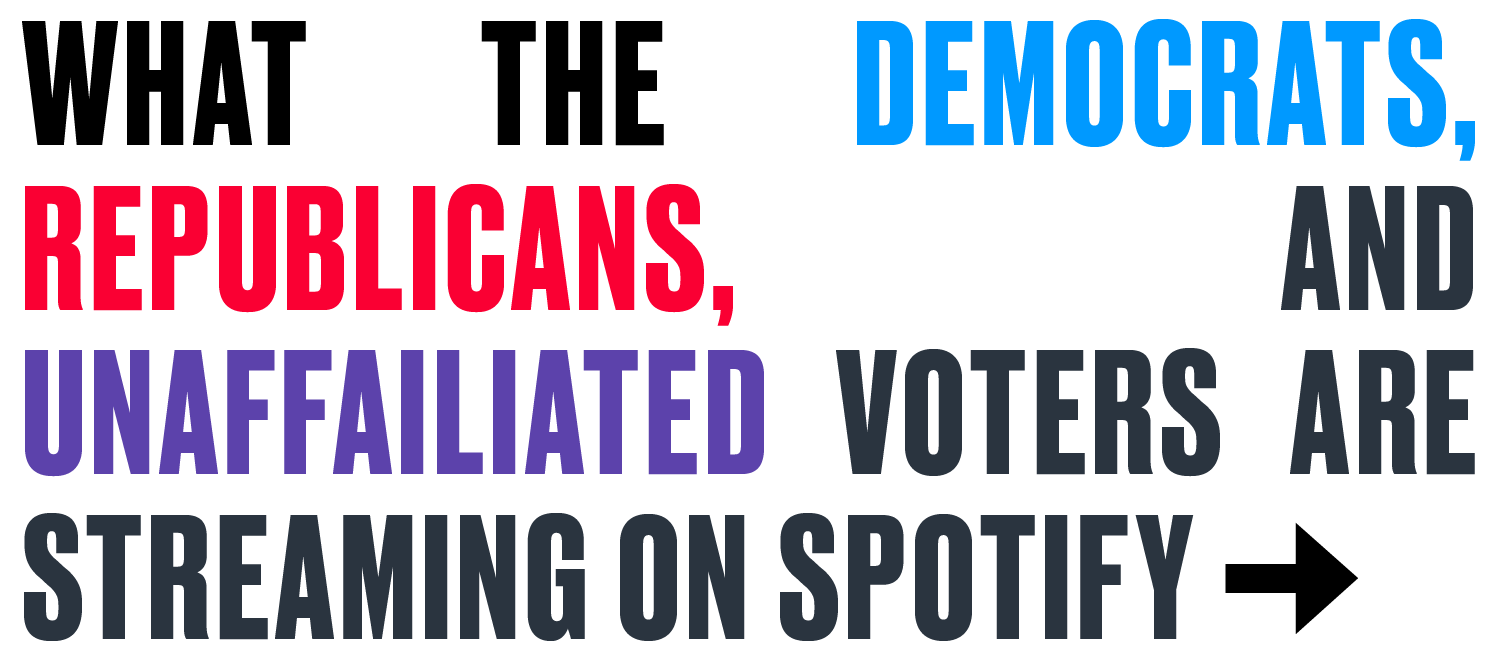 The massive crowds at Sanders rallies are a staple in the media's coverage of his campaign—but the most impressive and revealing attendance figure may be the nearly 50,000 Sanders supporters who have come to meetings around the country without a candidate in sight. "'Feel the Bern' Nashville rally won't include Bernie Sanders," a slightly confused Nashville Tennessean reported before one of them. This is where online organizing has shown its enduring potency.
On more than two hundred occasions, Sanders' campaign has asked local supporters to secure a venue—a union hall or church, a public room at the San Francisco Public Library, the Lon Chaney Theatre in Colorado Springs—and sent a blast to to everyone within a 30-mile radius whose e-mail address it has on file inviting them to an "official organizing meeting" featuring no one they have ever heard of. On so thin a lure, the campaign drew 450 people to Seattle, 470 to Louisville. "The beauty of using the e-mail list," says Exley, "is that it brings out a ton of new people. The vast majority of attendees are always people who've never done anything on the campaign before—and usually never for any campaign ever." 
Exley and Bond hoped to send them back out into the world an hour later as not only volunteers, but also incipient leaders. The notion of such a political baptism was anathema to the entire progressive theology, dating back to the influential writings of Saul Alinsky, that activists had to be guided through a slow, gradual awakening. "This whole way of organizing, it became so tedious," says Exley. "Organizers began to develop this expectation that organizing should be incredibly difficult."
After the 2004 general election, in which he served as John Kerry's director of online communications and organization, Exley decided he would leave electoral politics. The next year he co-founded the New Organizing Institute, which until its dissolution a decade later served as a vital training and research facility for lefty campaigners, and drifted away from the political profession, eventually settling in his wife's hometown in southwestern Missouri. "It's pretty notable that he didn't become a political consultant, that he didn't move to D.C., that he didn't build a company. He could have built a lucrative career that way," says Nicco Mele, who served as Dean's webmaster in 2004. "Zack managed to create the field without ever developing any distance from the grassroots and the amateur."
Exley kept in touch with presidential politics through the diaspora of Dean veterans, deepening his understanding of political organizing. In late 2007, Exley traveled to Las Vegas to catch up with one of them, Robby Mook, who had become the director of Clinton's caucus campaign in Nevada—and who happens to be Clinton's current manager. Mook invited Exley to observe him at work. Mook's operation was quite different from ones Exley had seen in campaigns just four years earlier, with a rigid hierarchy and a fixation on continuous tracking of measurable outcomes. "If I train someone, and hold them accountable for delivering overall goals in a precinct, they're going to work a lot harder than if I just say, 'Go find three supporters and then come back to me,'" Mook told Exley.
Exley was presented with a different view of the modern campaign when he traveled to Ohio to see Jeremy Bird, who had worked alongside Mook on Dean's New Hampshire field team and was then overseeing Barack Obama's general-election campaign in the battleground state. Exley was even more impressed with Obama's approach than he had been with Clinton's, due in part to a greater focus on empowering volunteers to lead structured teams in their neighborhoods. "We decided in terms of timeline," Bird told Exley, that organizers "would not be measured by the amount of voter contacts they made in the summer—but instead by the number of volunteers that they were recruiting, training and testing." Bird helped shape Obama's national field strategy over the course of two presidential campaigns, implementing the neighborhood-team model nationwide. "These organizing hothouses—especially on the Democratic side—are producing a new generation of activists who are as disciplined and skilled as they are passionate," Exley marveled in a trip report published by the Huffington Post. "My first organizing job after college, with a union, demanded a similar level of daily accountability as on Mook's campaign. But my mentor's primary means of enforcing it was the traditional Old Left staple: terror. He'd often yell at us or viscerally insult us when we failed to carry out our tasks exactly as ordered. Actually, it worked quite well for me. But this new generation of left leaders favors trust and respect."
The Obamans' eagerness to professionalize a part of campaigns that had often been discounted by consultants as busywork made staff organizers even more central to field campaigns. Full-time paid employees were necessary because they facilitated a lot of the logistical work of recruiting, training and motivating volunteers as they moved up a so-called ladder of engagement, and managed offices where they could come together. "It's really beautiful what they built, but it's all based on this idea that the American people need to be consciousness-raised before they will participate," Exley says of the Obama structure. "Volunteers are being integrated into an organization where they're on a team, with roles and responsibilities but every one of those people was one step away from a staff person."
That focus on dedicated staffers reflected too much reverence for the "rock-piling mode of organizing," Exley believed, as though the arduous, repetitive nature of the task affirmed the virtue of the objective. No one embodied this martyrdom better than Obama himself, who wrote of the "shared sacrifice" he had learned as a community organizer on Chicago's South Side. "For so long, the left—its frame—was that we have to convince people to do things they don't want to do," Exley says. "In so many of their struggles they felt they were against the American people, and that became the mindset."
When Exley joined Sanders' campaign in July, building a staff-intensive field organization reminiscent of Obama's—and the kind Mook and Bird were then assembling for Clinton, as her campaign manager and an outside adviser—was not even an option. Campaign leadership in Burlington had already developed plans for what were described as "traditional campaigns," with as much ground staff as possible, in Iowa, New Hampshire, Nevada, and South Carolina. The rest of the country was designated as "non-staff" states. Whatever happened in them would have to be cultivated by volunteers themselves; likely not until Sanders had claimed a victory in one of the early states would the campaign leadership be able to divert official resources to those that came after. The calendar had exactly one month between the first caucuses and March 1's Super Tuesday, so whatever human infrastructure would sustain Sanders's campaign in those states would have to be in place before Iowa voted. "On Obama there was definite momentum, but the growth only came from staff, where staff could engage people," says Exley. 
In the 54 non-staff states and territories, supporters were on their own throughout the summer. When Corbin Trent founded Tennessee for Bernie Sanders, he naturally began organizing meetups near his home in Morristown. Participants were able to begin the work of collecting signatures to qualify Sanders for the state's March 1 ballot, and registering new voters. But once that work was accomplished, there was not a lot more the Tennesseans could do to advance the campaign's tactical goals.
By fall, Trent—a Culinary Institute of America graduate who would put his Crazy Good Burgers food truck up for sale so that he could devote himself fully to the campaign—had unified several distinct groups that popped up independently to help Sanders across the state. Acutely aware of the sorry history of such supporters effectively orphaned by modern organizing philosophies, Exley made plans to travel to Tennessee to engage them directly. He and Trent scheduled a five-city itinerary for what they called "live organizing conferences," sending a blast to every name on the campaign's e-mail list attached to a Tennessee address.
Exley believed that that the small but engaged crowds before him made a mockery of the organizer's creed of moving citizens "up the ladder of engagement and eventually when you're done with them you've turned them into a fully formed political human being and now they're ready to run a neighborhood team," as Exley put it. "What we're saying is we have hundreds of thousands of people who are already there. They are already leaders in their churches, in their synagogues, in their community organizations, in their bands, in their families, in their workplaces. They're already willing to do whatever they have to do for Bernie to win." 
Now all the campaign had to do was to figure out how to make such a Tennessean useful for winning votes in Iowa and New Hampshire—how to focus all of Sanders' national energies like a laser on places where he needed a victory.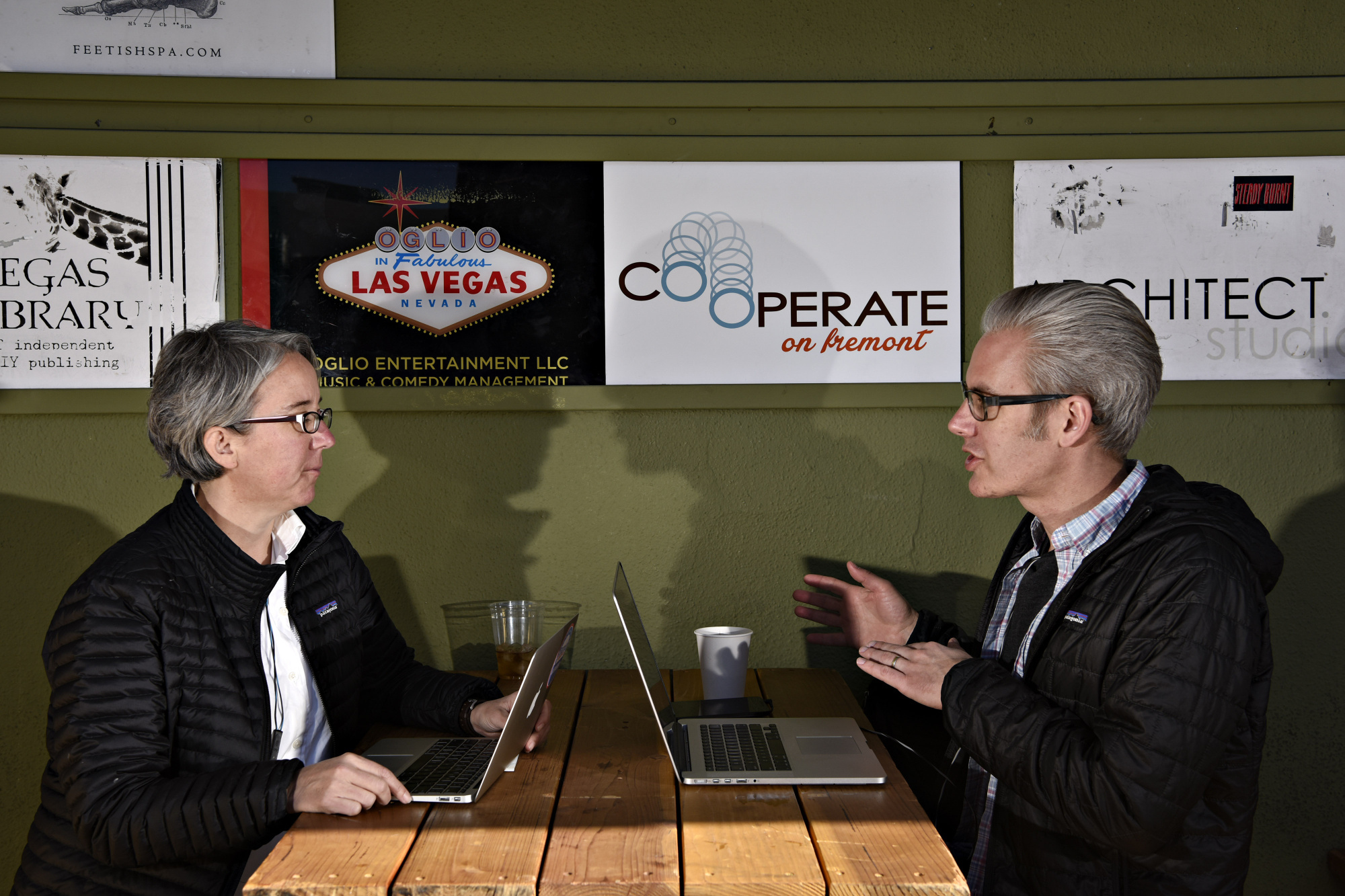 Exley was theoretically based at Sanders' headquarters in Vermont, but throughout the fall and winter he was spending more and more time on what he called his "barnstorm tour," replicating the model he and Trent had pioneered of rallying new volunteers through revival meetings. Exley insisted that the team he was developing to link them—which he called "distributed organizing," using technology to link far-flung sources of labor—not be classified as digital staffers even if their primary tool was the Internet. "At some point organizers started to use the telephone, but we don't have telephone-organizing departments," says Bond.
Bond had spent her career at the intersection of activism and telephony. When she first encountered Exley in 2000, she was working at Working Assets Long Distance, a credit-card and telephone-service provider that funneled its profits towards progressive caucuses. In order to become a full-time adviser to Sanders, Bond took a leave from her post as vice president at the company, since renamed CREDO Mobile, where she had helped to launch a super-PAC whose first project was defeating Tea Party-affiliated members of Congress.
When Bond joined the campaign in September, it was evident that any long-distance calling operation would be hampered by technological limitations. Exley had helped to launch the JohnKerry.com call center in 2004, and despite significant refinements since—by integrating phone functions directly into a Web interface—calling from home still remained far less efficient than from field offices. There, phone-bank volunteers are increasingly given predictive-dialer handsets, which—anticipating the low occurrence of having a human being answer any given phone call—use algorithms to dial multiple numbers concurrently and then link a live caller to a line where someone has picked up. Yet on the platform that Sanders invited non-staff-state volunteers to use, OpenVPB, callers had to manually summon each phone number through a website, a slow and frustrating process that Exley worried would leave them discouraged.
Even more worrisome within a campaign whose deepest support comes from young voters unlikely to have landlines, no predictive dialer can be used to call cell phones. As the Federal Communications Commission affirmed last year in a declaratory judgment, the Telephone Consumer Protection Act of 1991 requires that all calls placed to mobile phones have to be initiated manually by a live caller. (The relevant provisions of that law are the primary reason that many pollsters find it prohibitively expensive to call a representative mix of cell phones in their samples.) In December, Bond finally guided volunteer coders to a jerry-rigged fix they called the "Bernie Dialer." The campaign contracted with a pair of commercially available predictive-dialer systems and then developed a program to automatically sort phone targets by destination: landlines are routed to a predictive dialer, while mobile numbers are to dispatched to a team of volunteers who manually queue them up to satisfy federal regulations. This choreography is now invisible to callers, who sign in via a Web platform and have their personal phone connected in sequence to both mobile and terrestrial numbers as a script guides them through surveys. "Instead of talking to three or four people an hour, they're talking to 20 people an hour," says Bond.
Around the country, Exley and Bond have explained the logic of having volunteers assume this work, along with the value of making phone calls in communal settings rather than on their own. "Who," they have now asked dozens of times at the meetings they call barnstorms, "wants to be a phone-bank hero?" After hands go up, one of the organizers takes the volunteers aside and gives them a calendar with instructions to circle dates when they would be wiling to convert their homes into a phone bank. Then the newly minted phone-bank hosts come back out and pitch their events before the larger group, with attendees invited to come up immediately after and sign up for the ones they want to attend. "We don't send them home, get their number to call them," says Bond. "All of a sudden you have these people who are committed to a date, and these people who are coming—and they've met the people who are coming. So this thing is really happening."
On Feb. 7, six days after fighting Hillary Clinton to a near-tie in Iowa, Pete D'Alessandro led some of his field staffers south from Des Moines on Interstate 35. D'Alessandro probably could have had his choice of assignments nationwide. Yet, as he told people, he was keen to go to Oklahoma—where he worked for a Democratic congressional candidate a decade ago—because it would present a challenge not unlike the one that had greeted him when he had agreed to serve as Iowa campaign coordinator for a long-shot presidential candidate in April. "I'm not exactly doing this for the easy jump ball," he says.
Winning a primary for a Democratic socialist in what is arguably the country's most conservative state may not as far-fetched as it sounds. Beyond the two caucuses likely to be overrun by liberal activists (Minnesota and Colorado) and the two New England primaries (Vermont and Massachusetts), Oklahoma—with its white rural population and historical skein of prairie populism—likely represents Sanders' best chance for an outright win on March 1. When D'Alessandro asked to bring some of his top Iowa staff with him to establish Sanders's first official presence in Oklahoma, a field organizer named Zach Fang was at the top of his list.
Fang had made himself known on Sanders' team as the guy who convinced the campaign's leadership that telephones might already be an outdated tool for voter contact. While working on a campaign in 2014, Fang noticed that young volunteers given lists of numbers to call were surreptitiously sending text messages to their contacts instead of calling them, as instructed. "It was the kids just out of college who had figured this out, and were hiding it from their bosses—the field organizers—like it was wrong," says the 25-year-old Fang. When he eventually tried it himself, he understood why; people who would never answer a call from a number they don't recognize might notice a text message from one. "Why don't we communicate with people the way they communicate with each other?" says Fang. "They don't want to call. They want to get texted."
Fang discovered Hustle, an app developed by a San Francisco startup that allows for centralized tracking of text messages that organizers send from their own phones. Starting in 2008, campaigns became aggressive about collecting mobile numbers so they could text supporters, but when they did it was usually an impersonal message with a call to action: a get-out-the-vote reminder, or a request to donate. The messages did not invite a response, and anyone who wrote back usually got an automated reply, if one at all. Fang realized with Hustle organizers could initiate an actual conversation via text, by sending questions that invite answers and then interacting individually with those replies. (The app, which obscures the recipient's number, logs all the exchanges so they can be documented as part of a running interaction.) At first, Fang tried using the program to identify voters with a question about who they supported—"people were like, 'Why are you texting me?'"—but found much greater success when sending message to known supporters inviting them to get involved. "It's not about blasting things out, which is how we thought of digital in the past," says Fang. "It's about building relationships with people. You can just do it much faster."
Fang and D'Alessandro developed a cross-generational odd-couple dynamic, with the 25-year-old organizer mocking his 52-year-old boss for tracking the candidate's schedule by posting paper to his office wall rather than on a screen. "I'm as old-fashioned as they get," says D'Alessandro. But he became convinced when organizers working to build a crowd for the state party's Jefferson-Jackson Dinner in late August were able to secure 235 attendees in 16 hours on Hustle; it had taken 60 staffers a total of 2,200 hours to get their first 465 commitments. "I don't think I'd realized in my own life how many conversations we have with friends by text message," says D'Alessandro.
Upon beginning work in Oklahoma on Feb. 8, he found a small cadre of eager supporters, but little electoral work to show for their enthusiasm. On their own initiative, Sanders volunteers had managed minimal voter contact: they had knocked on fewer than 1,000 doors in Tulsa. D'Alessandro made arrangements for Exley to come to the state for barnstorm meetings, and Fang began using Hustle to contact known supporters in the state to invite them. Within 48 hours, he had lined up 321 attendees. Exley's barnstorm in Oklahoma City got 381 attendees; in Tulsa, there were 313. (According to Fang, 58 percent of the campaign's targets in the state are in those two cities.) Over the following weekend, which included the President's Day holiday, 218 volunteers reached 8,000 doors across the state.
Using Hustle allowed Sanders' small Oklahoma staff to quickly pick out active volunteers in areas where Democratic voters are so sparse that no campaign would have ever thought to open a field office and place a full-time organizer. "A lot of campaigns would have completely ignored these towns of 3,000 or 5,000 with six walkable turfs in them," says Fang, mentioning Elk City and Tahlequah, before settling on the case study of Waynoka, which has a population of 927 and is a long drive from the next population center. "One person," he says, "is going to be able to knock on every door in that town every weekend."
By the time Exley arrived in Nevada, one week before the caucuses, both the Sanders and Clinton campaigns had shifted into get-out-the-vote work. For Clinton's, it was the final stage of a deliberate 10-month process of stationing field organizers where they could have face-to-face conversations with supporters who would become volunteers and then themselves do the work of identifying supporters in their neighborhoods to mobilize. Sanders had had a presence in the state for only half as long, and Exley and Bond worked for much of it to allow the field staff to skip over much of that early work entirely. When the Bernie Dialer launched in December, it was out-of-state volunteers who slogged through identifying the preferences of Nevada Democrats so that local organizers and volunteers could shift directly into more substantive engagement with those whom they wanted to turn out. "We know that the gold standard is face-to-face, neighbor-to-neighbor communication, so if we can free up their time so they can spend all their time on that—by identifying the people they don't need to talk to, the people who are with us and need to be turned out—that's a huge chunk of the field plan taken care of with a small staff and technology," she says.
As soon as Nevadans went to caucus on Saturday, Bond redirected the Bernie Dialer. Many calls were still going into South Carolina, where a primary will be held on Saturday, but the excess capacity was shifted to identifying Sanders supporters in March 1 states like Tennessee and Oklahoma, creating targets for the volunteers enlisted by the likes of Trent and Fang to mobilize. A half-million Sanders supporters had signed up to volunteer, said Bond, and about one thousand were making calls each day—dialing a total of 1 million. "It's possible we've developed the largest capacity for voter contact in history," says Kenneth Pennington, Sanders's digital director. "In this beginning we had this giant machine and we didn't know how to wield it. They figured out how to use this machine."
Nothing validates Exley's suspicion of staff organizing like the speed with which he sees new volunteers turn into functionaries. One afternoon last week, he dropped into a Slack channel where the help-desk volunteers exchanged advice, and was in awe of his inability to keep up with the official-looking jargon they were using. "I wonder what 'PC' stands for," Exley said. "They come up with all these acronyms!"
Exley and Bond were seated on a café's sidewalk picnic bench, with their laptops open to monitor call volume and the growing number of Slack channels through which the teams communicated privately with one another. They were just three blocks from the headquarters of the online vendor Zappos, and it was that company—with its famously attentive customer service and new dedication to eliminating bosses—that served as a better model for what they had built than either Obama campaign. "It's a truly modern virtual call center," Exley said.
His conversations with Bond regularly drifted into a reverie about what this could look like if had time to keep expanding, with volunteers recruiting and training other volunteers without direct intervention from staff. "This is an organic movement, but we can grow it," she said, with "thousands of volunteers that are acting as full-fledged staff across the country." Exley had even coined a term, "post-scarcity organizing," to describe a general-election scenario in which "we can knock on every single door in the country, call every single voter."
He now had volunteers training other volunteers to run barnstorms in parts of the country he had not yet reached. "They're going to produce a ton of phone bankers, increase our capacity, then we're going to be able to reach several hundred and then several thousand in the weeks ahead. It's just going to keep growing if we can stay alive through Super Tuesday," Exley said.
"The big tragedy will be if this is all just a little bit too late," he added, pausing for a rare moment of fatalism. "And this is always how it goes, on all these campaigns."