What if March Madness Were Played With Presidential Candidates?
Hillary Clinton is Kentucky (sorry, Kentucky!), talented but with profoundly erratic moments. Jeb Bush, of course, is Kansas. And in politics, this will be going on for another 20 months.

It's rare, even this far out from the first votes being cast, to have enough potential presidential candidates to fill out a 16-team bracket full of them. But this year, you can do it, and even have to apologize to John Kasich and Bobby Jindal for not being able to sneak them in.
And of course, it's irresistible, if not exactly scientific, to find parallels between the presidential brackets and those of the NCAA tournament. Both politics and college basketball are stories of personality—habits, tendencies, predilections, fatal flaws and triumphal virtues, reputations that they fulfill or transcend. The politicians, along with the teams, have highly specific roles to play in the drama. Herewith, in honor of March Madness, a political/basketball playoff parsing, matching the contestants across the brackets. They fit surprisingly neatly—though, in the case of politics, the madness will last another 20 months. 
Below, pol-and-team pairings, paired further into a hypothetical sweet sixteen's worth of match-ups.
1. Hillary Clinton = Kentucky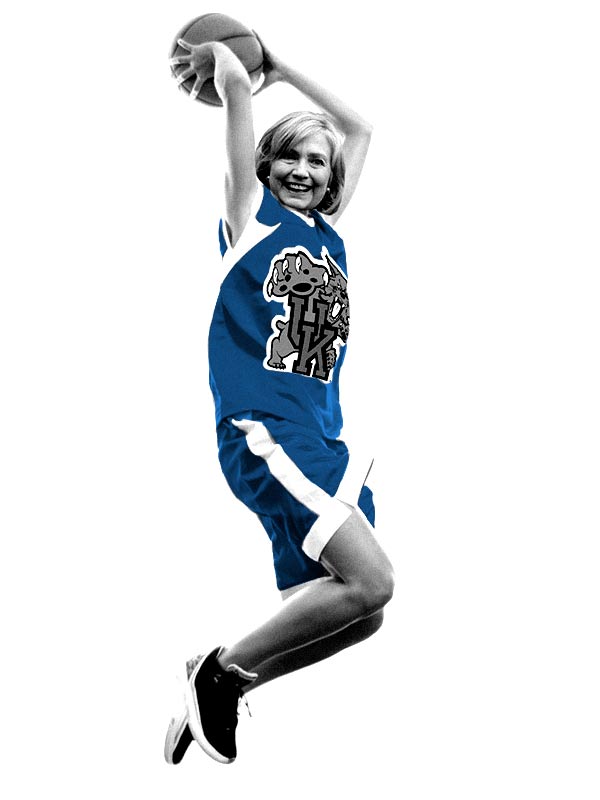 All the skill in the world, and every gale of wind blowing in their direction, Hillary and Kentucky have a chance to make history through force of overwhelming talent and sheer will. The problem, of course, is that even while everyone acknowledges just how overpowering both are, no one really thinks either is doing this on the level, and there's always a possibility they'll implode in dramatic, bloody, glorious public fashion. But even with all their problems: They're still the favorites.
16. Bernie Sanders = Coastal Carolina
Neither has a ghost of a chance, and the sad part is that even when they do get their brief moment in the spotlight, they're not compelling enough to make you pay much attention. Coastal Carolina plays a plodding, dull style, which takes all the fun out of it; if you only get one shot for people to see you, you should at least be a bomb thrower.
8. Chris Christie = Louisville
Because of past successes, everyone thinks Christie and Louisville are legitimate contenders. But they've both lost key components of what made them successful (Louisville, their star guard Chris Jones, kicked off the team for sexual assault allegations, and Christie, the notion that he's a straight shooter who can be trusted). Rick Pitino and Chris Christie will nevertheless both insist that whatever room they walk into, everyone is looking solely at them.
9. Ben Carson = Northern Iowa
Northern Iowa has come seemingly out of nowhere—they haven't made the tournament in five years and have only made it out of the first round twice—to emerge as everybody's favorite upset candidate: Nobody knew who they were two years ago, and now they're the plucky dark horse Final Four team. And they, like Carson, are a lot more popular than you might think. So far, though, no one has made a movie out of star Northern Iowa forward Seth Tuttle's life … but give him time.
 5. Rand Paul = Virginia
Paul's an iconoclast who does things a little bit differently than everyone else, but with a floor of support that will be will him no matter what. Virginia is a darling of KenPom advanced analytics spreadsheeters, coached by rising star Tony Bennett in an unconventional, sort-of-scary-but-sort-of-refreshing way. They're both generally underestimated and capable of going a lot farther than anybody thinks.
12. Mike Huckabee = Davidson
Anything associated with former Davidson star/current MVP candidate Stephen Curry is clearly more fun than anything Mike Huckabee, but the parallel here is that Davidson, like Huckabee, is a once-scrappy underdog that has taken a step forward in division (in this case, moving to the Atlantic-10 Conference) that could expose them when the spotlight is brighter. More to the point: Like Huckabee, Davidson is a former up-and-comer who now sort of feels like its time has passed.
4. Marco Rubio = Duke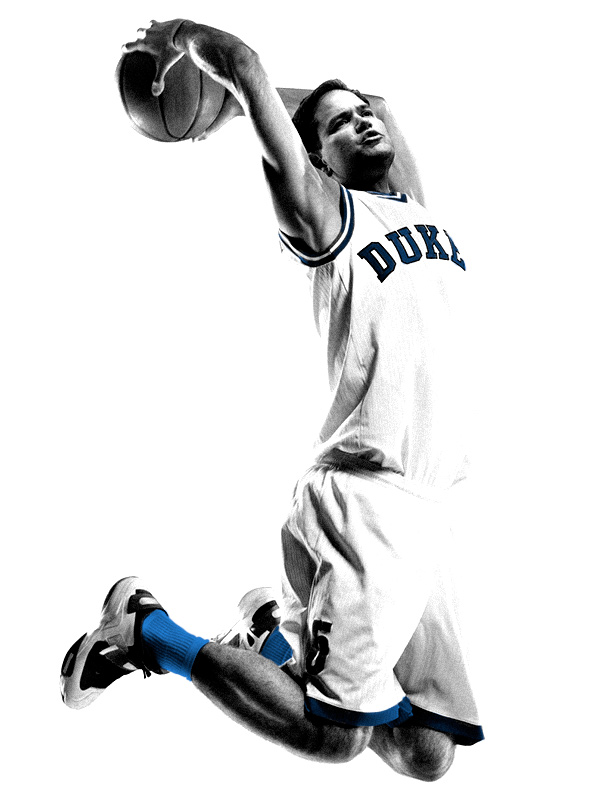 Rubio isn't as smarmy as Duke—nothing is as smarmy as Duke—but they both share that "I'm just a leader that happens to coach college basketball" vibe: They're more cautious and more unctuous than you, but also better prepared, with a killer instinct when they need it. The major difference here, obviously, is that lots of people like Marco Rubio.
 13. Joe Biden = North Carolina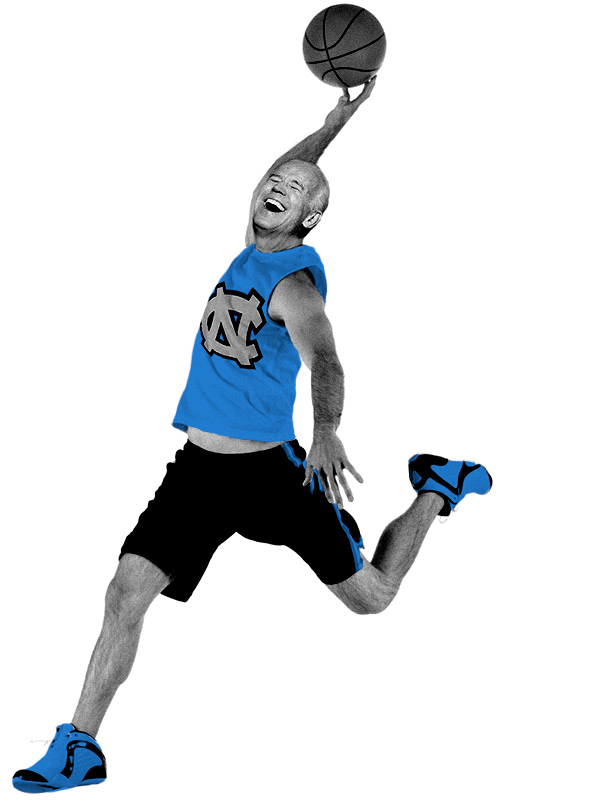 Theoretically should be a contender … but everybody knows that's not actually going to happen. Also, sort of skeezy in the way people who have been in the game a little too long inevitably end up being. Yet, despite it all: You still are always going to like North Carolina, and Joe Biden.
6. Rick Perry = Texas
Both Perry and Texas have all the advantages. They can raise more money than anyone else, they have access to talent and resources no one else does and if you take a step back, you can't help but think, "Man, this should be unbeatable." And yet they always seem to fall on their faces right when they should be taking off.
11. Martin O'Malley = Iowa State
The bracket is actually set up perfectly for Iowa State: No real challenges until Gonzaga, a team with a dismal tourney history, and then a Duke team which, for all its hype, won neither its conference regular season or postseason tournament championships. The mistakes of the teams above it have given Iowa State plenty of opportunities to strike … but no one seriously thinks the Cyclones are going to do so, or even really try all that hard to.
3. Scott Walker = Wisconsin
Obviously a geographic fit, but they're also both overnight success stories that have actually been in motion for a long time. They're well-organized and tend to play safe, structured games that minimize mistakes. Unlike the Badgers and their Big Ten tournament uniforms, though, Scott Walker would never wear anything that resembled a fanny pack.
14. Rick Santorum = BYU
Unrelenting in their principles—BYU won't even allow its players to compete on Sundays, requiring the NCAA to account for that in bracketing—they're both also surprisingly entertaining to watch work. BYU plays a free-flowing offensive game that runs counter to the school's reputation, and Santorum, for all his conservatism, isn't afraid to play for the cheap seats in debates and ads, even one time cutting a wrestling promo.
7. Ted Cruz = Gonzaga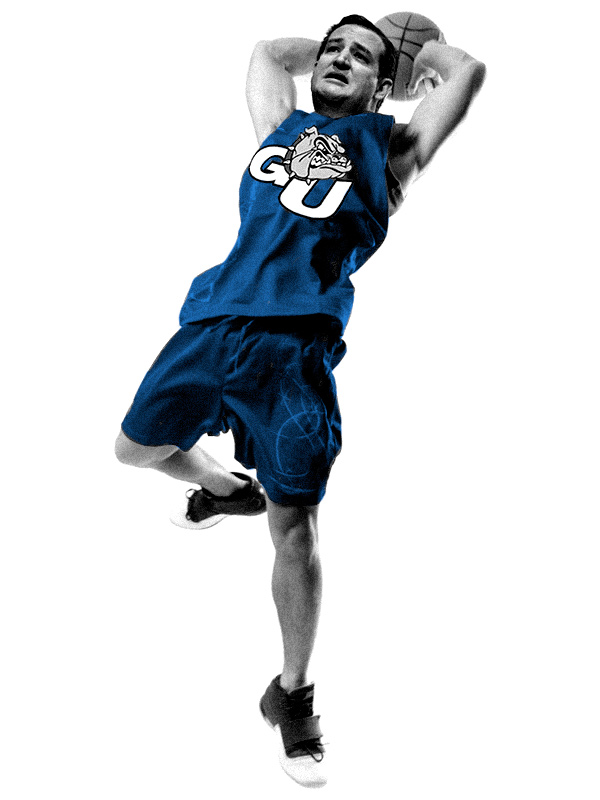 A young upstart, both Gonzaga and Cruz have been able to make a lot of noise in a very short amount of time. But all that self-created momentum has a tendency to fade when the lights are brightest: For all the skills, they both still have to prove they can truly be mentioned among the elite programs.
10. Lindsey Graham = Indiana
Not a serious contender in any conceivable way, but everybody knows them and therefore will give them appropriate respect, indulging them by pretending to pay attention until they're unceremoniously swept away.
2. Jeb Bush = Kansas
It of course all starts with pedigree. Jeb Bush comes from the most famous and successful American political family of the last 100 years, maybe more; Kansas is, after all, where basketball was invented. The problem with both is that it always seems like they're going to win a lot more than they actually do; Kansas has won 12 consecutive Big 12 titles, but the NCAA Championship only once. Like Bush, they've got all the prestige in the world, but still this sense that there have been opportunities missed. Also: They're both solid and well-coached and well-prepared and yet sort of dull to watch sometimes.
 15. George Pataki = Manhattan
Dramatically outgunned and overwhelmed in every possible way, and universally dismissed by all opponents, no one really understands why either Manhattan or Pataki are even bothering to play. It would be sort of funny if it weren't so sad.