What Would a GOP Candidate Say If He Absolutely, Positively Couldn't Lose?
In districts like Wisconsin's 6th, where Glenn Grothman is the heavy favorite, the GOP built impregnable electoral fortresses—but they didn't count on the politicians who would occupy them.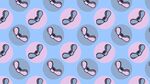 Carl DeMaio, the Republican candidate in the close contest for San Diego's 52nd congressional district, has been accused of sexual harassment by a second former campaign staffer.
Justin Harper, a 25-year-old navy veteran who served briefly as the campaign's regional political director, told KPBS that he quit two days after an incident in the campaign office's restroom on July 10. 
"I was at the urinal, and (DeMaio) came from the stall that was closest to the urinal and was kind of just standing there hovering," Harper said. "I turned around and realized that it was Carl. He had his pants up, but his fly was undone, and he had his hand grasping his genitals."
According to emails between Harper and the campaign, he quit two days later to focus on school, and the campaign gave him a letter of recommendation. 
The DeMaio campaign released the following statement to KPBS on Sunday, denying the allegations and arguing that there wasn't even a useable urinal in the building at the time. 
Reporters with journalistic integrity have dismissed these false smears because they've been peddled by the same people fired from the campaign months ago – and the District Attorney dismissed these false allegations weeks ago. KPBS is reckless in reporting this outrageous lie because our office has not even had a urinal to use – a fact confirmed to KPBS by our landlord.
KPBS noted that another company in the building said the urinal works currently, and the landlord mentioned in the statement has donated to the DeMaio campaign.
This is the second time DeMaio, one of three openly gay Republicans running for Congress this cycle, has been accused of sexual harassment during his congressional campaign. Last month, his former campaign policy director Todd Bosnich accused the candidate of several incidents of inappropriate behavior during a widely publicized CNN interview. The DeMaio campaign argued that Bosnich had broken into the campaign's office and destroyed property. Both sides were cleared of any wrongdoing by police officials.
DeMaio is in a toss up race to unseat Democratic freshman Representative Scott Peters. Late last month former San Diego councilwoman Donna Frye, a Peters supporter, said she believed there were other victims. "Based on others I've spoken with recently where there is smoke, there's fire," she said, according to NBC San Diego. DeMaio had previously touted his work with Frye as an example of his bipartisanship.
The allegations come just two days before the election, in which DeMaio and Peters are in a statistical dead heat according to the latest poll. The candidates and various groups have spent at least $10 million on the race, one of the few Democratic House seats open to Republican pickup.