Bill Clinton in BubbaLand
In Hot Springs and Little Rock, they believe that Bill Clinton is capable of miracles. Could saving Senator Mark Pryor be one of them?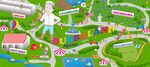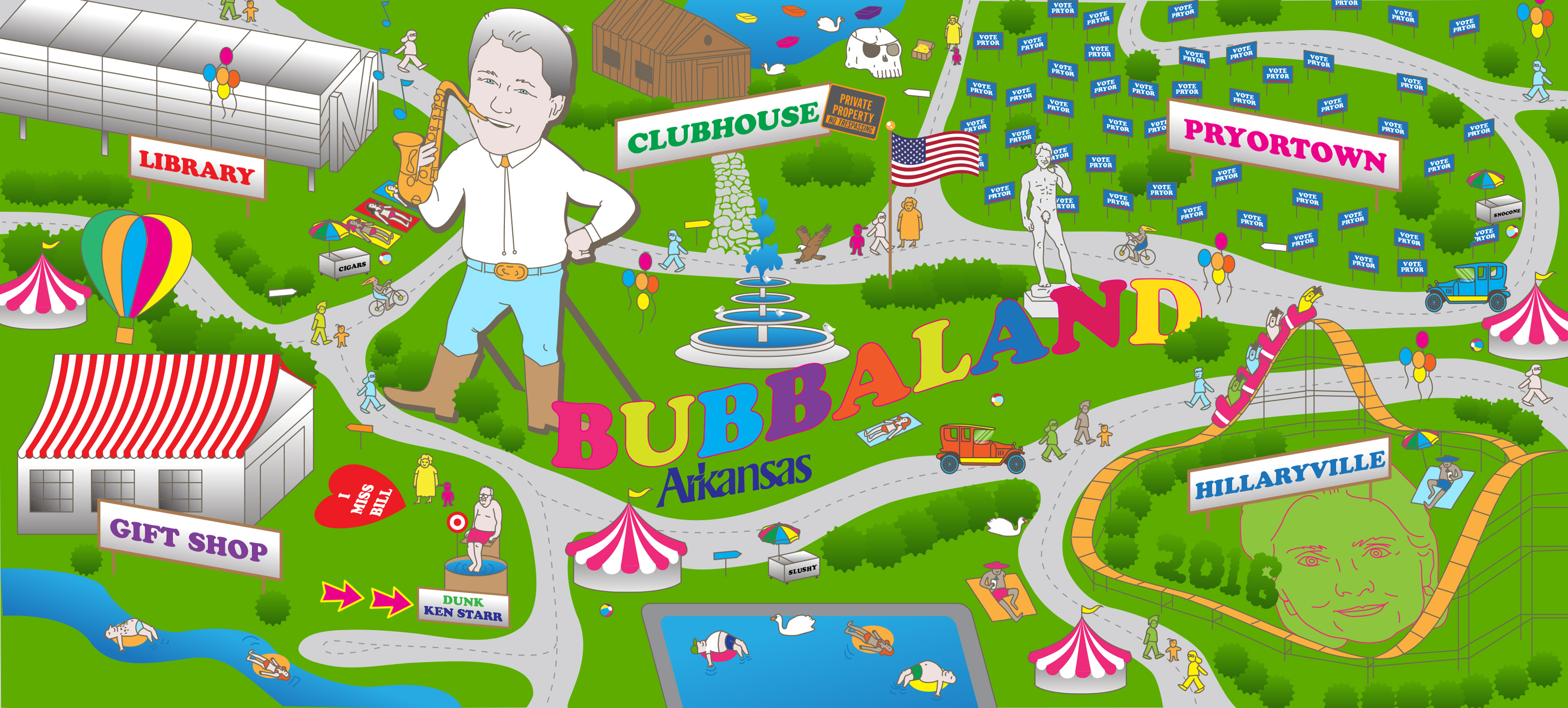 As they say in these parts, you can't swing a dead cat without hitting one of Bill Clinton's friends here in Little Rock. "He has more friends than a dog has ticks," as former Gore operative Greg Simon puts it. (They all talk this way.) But there are friends, and then there are friends. When Bill comes to town—and it's more often than you'd think—the coveted invite, the one that separates the real FOBs from everyone else, is to Bill's crash pad (they don't seem to call it the Love Shack as much anymore) perched atop the Bill Clinton Presidential Library.
It is there that you can witness the wondrous dimensions of Bill Clinton in all their glory. To get to the crash pad, you need a special elevator key to the top. Without it, you might be stuck reading '90s letters to the President from Dom DeLuise and Whoopi Goldberg, pristinely sealed under glass. Or come face to face with creepy life-size replicas of Buddy and Socks. If Bill's really bored or lonely, he can slip downstairs and sit in the full-scale knockoff of his Oval Office. But what he does most of the time in the crash pad is play hearts.
"Like, till 3, 4 in the morning," says David Leopoulos, a close friend who's often played there. Bill is a fine host. He orders in for his buddies from Whole Hog barbecue, while the chef at "42," the library's restaurant, sends up a vegan platter for the President.
They play at the dining room table, off a kitchen that is never used, since Bill doesn't cook. There is another oval office/library in Bill's two-bedroom apartment. It sits directly above the official faux Oval Office in the Clinton library downstairs. At one end of the pad is a balcony with views of Little Rock. At the other end, a sprawling vegetable garden, where most of the produce served at 42 is picked.
When Hillary is with her husband in Arkansas—which isn't often—there's a different routine. "There's no playing hearts," says Leopoulos.
Clinton may have his semi-secret Little Rock hideout, but in Arkansas, he's inescapable.
"Welcome to the Bill and Hillary Clinton Airport," intones a voice on a loudspeaker, with alarming frequency. I arrived last week, a couple of days in advance of his tour of the state with Democratic Senatorial candidate Mark Pryor. "Turn left on President Clinton Avenue," chirps Siri. The Bill Clinton gift shop? Which one? Head up to Hot Springs and you are entering "The Boyhood Home of President Bill Clinton." The house on Park Avenue where he spent most of his childhood is still there, but actual people live in it so it's not on any tours. In Hope, however, where he lived as an infant, you can visit the "President William Jefferson Clinton Birthplace Home." And in Fayetteville? Well, there you can hit the bonanza, the historic Clinton House Museum, the first home of Bill and Hillary. "Visit the living room where they were married," as the brochures promise. There's even a "faithful replica" of Hillary's hideous wedding dress. (And a gift shop!)


Arkansas has completely surrendered to Bill Clinton—he's an advertisement for their homespun wisdom, the notion that a country boy could play on the biggest possible stage. "Even the ultra conservative elements admire Bill," says Q. Byrum Hurst, a defense attorney and a friend of Bill's since childhood. "They are Clinton supporters even though they are Obama haters."
Pretty much everyone here, even many of the Democrats, can't stand Obama. Romney beat the President here by 24 points, and his approval ratings out in the countryside can hit single digits. The most staggering thing is that people will tell you straight up it's because he's black. Most often, this comes with a qualifier—"You know the history of the South," or, "I think a lot of people" (not the person speaking, of course) "don't like him because he's black," or, "I'd like to say it's not about race, but I have to be honest."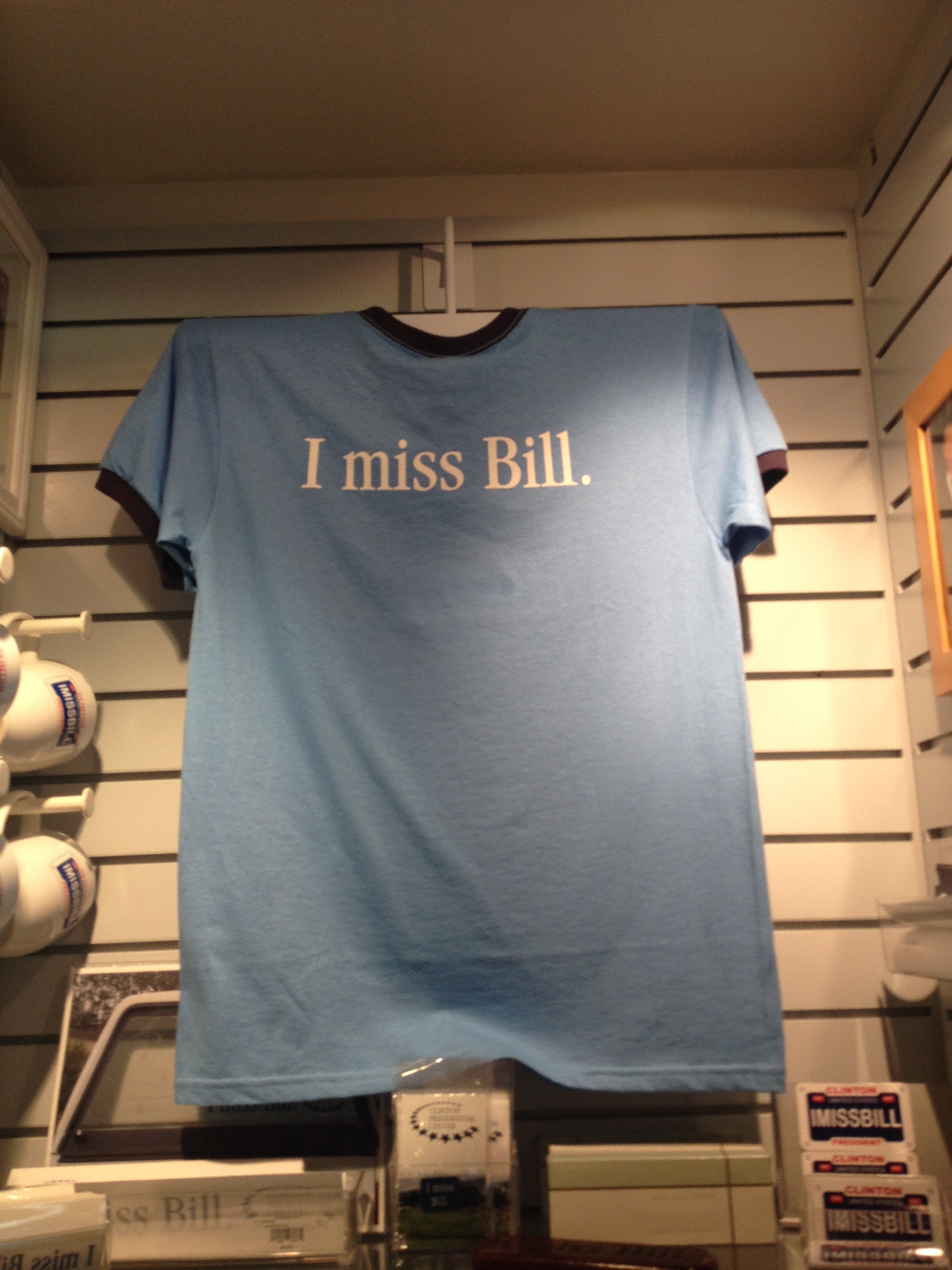 They're very honest in Arkansas. Just bring up Hillary. She is still, in some sense, an in-law, judged and critiqued, not real family. "It's not that we don't like Hillary..." goes the standard Arkansas line. "She never, uh, warmed up to the general Arkansas population." Her cardinal sin, unforgiven after some 35 years, was not taking her husband's name when they were married in 1975—polls showed that was the reason Bill lost re-election as Governor in 1979 after a successful first term. (Well, that, and the $2 hike in driver's license fees.) Besides, she's a Yankee. They just can't get past that, as a friend of Bill's put it. Never have, never will. She never endeared herself, says a Little Rock businessman. Still hasn't—even though everyone agrees, the businessman continues, that Hillary is a lot smarter than Bill. In fact, she may be smart enough not to campaign here with her husband. "It's very telling," says Republican strategist Tim Miller, that Bill's all over his home state, and Hillary is throwing a fundraiser for Pryor—in Manhattan. "They're not putting Hillary on the ground in Arkansas."
If Bill can pull it off for Pryor, the logic goes, it's a dry run for his magical powers for Hillary in '16. He can make Arkansas a battleground state, maybe, a Bill friend tells me—but he doesn't believe she can win it.
The night before Bill arrived, I took a trip up to Hot Springs, which is not only the boyhood home of Bill Clinton, but also the home of a great many of his lifelong friends. The goop is thick in Hot Springs when to comes to Bill. And the constant, the biggest compliment that can possibly be paid to a small-town boy made very good, is: He never forgot where he came from.  
And now, for never forgetting, they love him more than they ever did—a near quarter-century since he left town to be President. The true loyalists loved him through all "the nonsense," as they call the Impeachment. They weren't nearly as pissed about what he did with Monica as they were about the Republicans impeaching their boy. The way Arkansans saw it, says Q. Byrum Hurst, "was that he was elected to the presidency, and I think they saw the impeachment as an effort to take away their vote." That's Arkansas. And yet it was more than that. Katherine Eldridge, a waitress and the daughter of the owner of Doe's Eat Place in Little Rock, the delicious dive made famous in 1992, summed it up: "We all just felt it was not for the public to know about. That was between him and Hillary."
Bill still does Doe's. "He always walks in and goes straight to the kitchen," says Katherine, to schmooze with the help. He can't eat their steaks and burgers anymore. But he still shows up. "It's such an honor and a privilege when he walks through that door," says Katherine. And Hillary? "She was with him the time he ordered the salmon."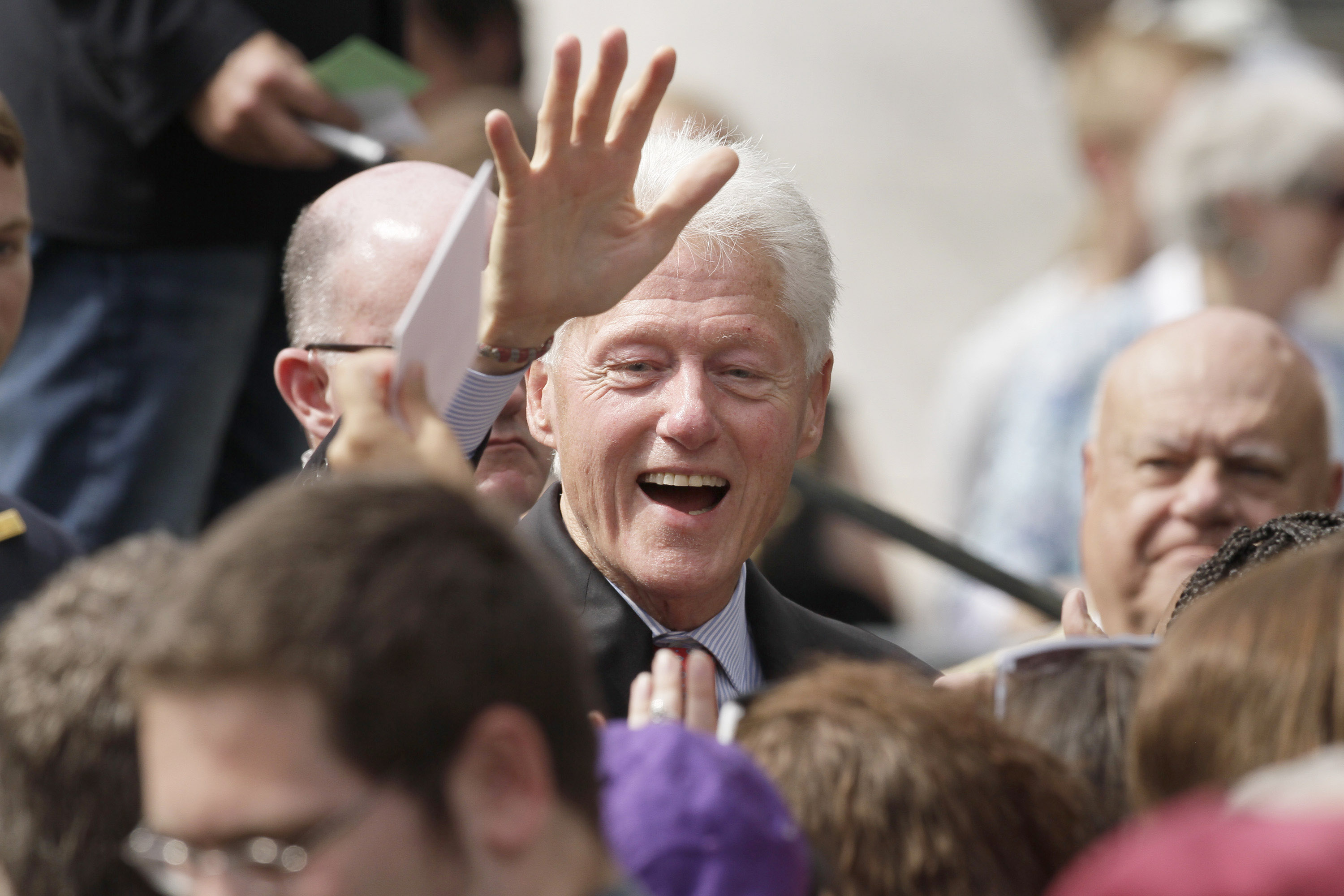 One of Bill's closest friends from his boyhood is David Leopolous, the son of a Greek immigrant who ran a diner in Hot Springs. "We met on the playground at the Ramble Elementary School in the third grade," he says. "And oh, my gosh, we were pretty much inseparable all the way through." They played Elvis records and canasta and touch football in the backyard. He told me a story about the "beautiful" way Bill would carefully slice the bananas to make their favorite peanut butter and banana sandwiches after school. Bill's mother, Virginia, was like a second mother to Leopolous. He would sit with Bill at the kitchen table and listen to her stories. She could be hilarious. She could also be tough, like the time she punished both of them for throwing acorns at cars.
In 1971, Leopoulos's mother was murdered in her antique store in Hot Springs. David was in the Army in Italy. When the Red Cross tracked him down, the first call he got was from his father, telling him of his mother's death. The second was from Bill Clinton, who was at Oxford at the time. Somehow Bill found out, and somehow Bill tracked him down. "You wanna know why he's such a big part of us here in Arkansas? That's why." Three decades later, in 2001, Leopoulos's 17-year-old daughter Thea was killed by a drunk driver. "Bill loved Thea desperately," he says, his voice cracking. The day she died, Memorial Day weekend, Bill had just played golf at St. Andrews in Scotland and he and Hillary were on their way to some economic thing in Japan. When they heard that Thea was killed, "they turned the plane around and flew to Little Rock." They stayed with David and his wife Linda for three days, Bill spoke at the funeral. "I'm not trying to be morbid," says David, who now runs a foundation in his daughter's name to support artistically talented Arkansas teens, "but they turn planes around. And he does that for so many people from here, people who aren't near as familiar with him as I am. So we all love him because he is the fabric of our lives, and we are the fabric of his life."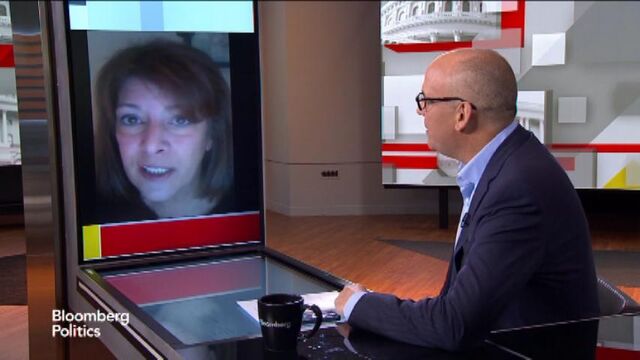 Later, I went to visit Q. Byrum Hurst at his spread, the Diamond H ranch, in the wilds of Hot Springs. When I arrived, there were 40 people around the house and a guy making first-class barbecue out in the barn. "Aw, it's just a little office party," says Q. Byrum. Q. Byrum had law cases back in the day with both Bill and Hill.
Of course he grew up on Park Avenue (the Hot Springs one, of course) with Bill. And like everyone else "who rolled off Park Avenue together," as he puts it, he has his share of kickball stories.
"I probably shouldn't tell you this," he says. "Bill probably doesn't even remember it. But the very first Playboy magazine I ever saw? Bill gave me."
Rita, Q. Byrum's lovely wife, rolls her eyes. "And you know who he was with? David Leopoulos."
Anyway, Q. Byrum is three years younger than Bill and David, so he was about eight or nine on this momentous occasion. "And I'll never forget it, because I was standing on the street, we were trying to get some kind of game going, and David says, 'C'mere, you ever seen a Playboy magazine?' And I said, 'I don't think so, what's in it?' And he says, 'There's nekkid women in it.' He goes, 'Bill's got one.' And Bill came over and he's got it in his shirt. He pulled it out of his shirt."


Q. Byrum also recalled how Bill "chased and chased" his sister Lezah, allegedly unsuccessfully. But Bill never forgot Lezah, and calls her to this day, says Q. Byrum "She's the only person I know who still calls him Billy." When Lezah turned 50, Bill was still in the White House, and he invited her (and her husband!) to spend the night there to celebrate the occasion. "She called me and I said, 'He didn't put any moves on you, did he?'" says Q. Byrum, guffawing.
Q. Byrum's wife, Rita, gives him a look.
"She goes, 'Well, no,'" Q. Byrum continues, "'But one time, he did kinda rub my back or something.'"
"Oh, please," says Rita. "He does that to every woman."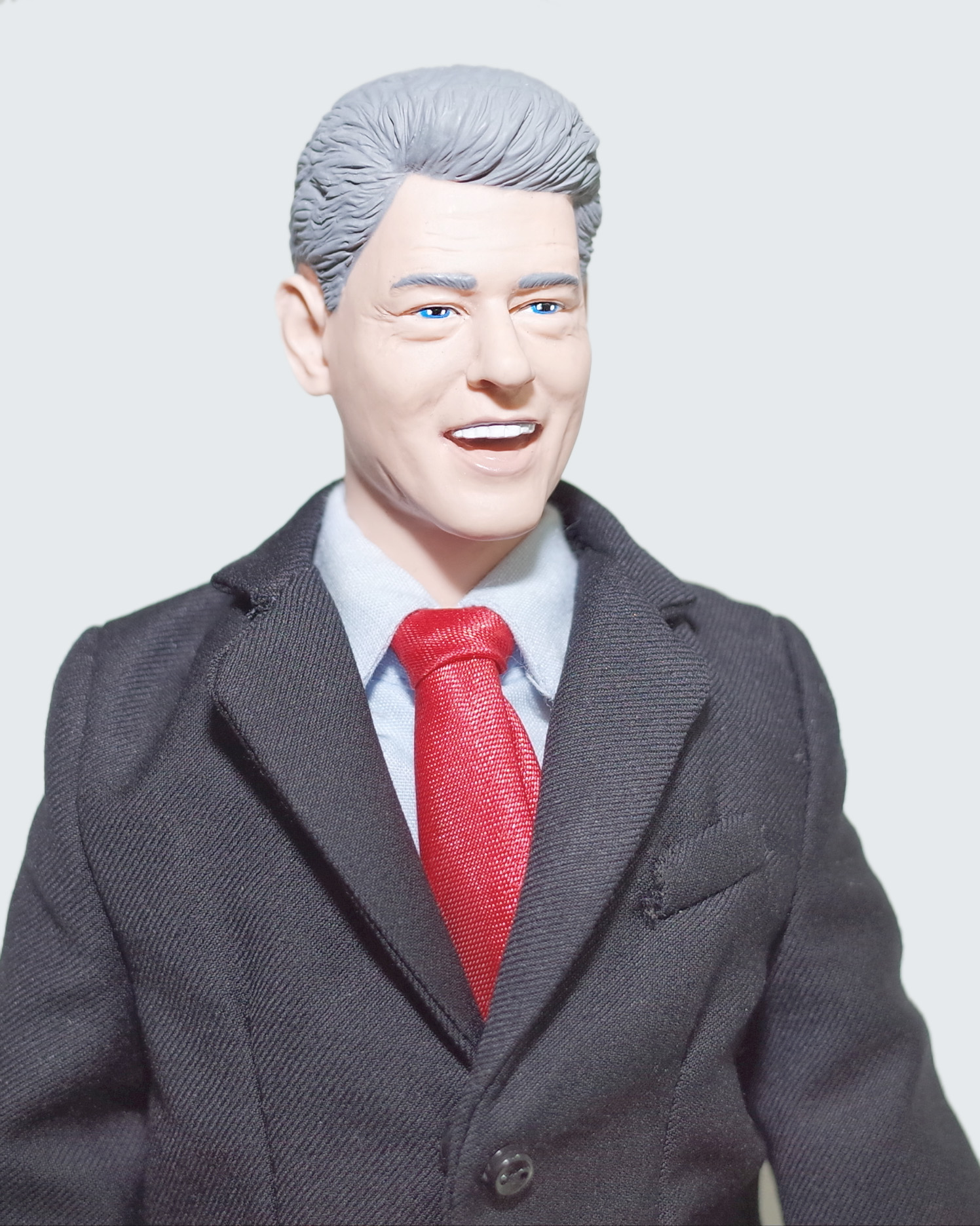 Q. Byrum is an anomaly in these parts, a dyed-in-the-wool Democrat who is unnerved that the state has gotten "nuttier and nuttier." He believes that his old pal Bill can save Mark Pryor. "If anyone can, he can." He thinks Pryor's opponent, Tom Cotton, the Harvard grad who served in Iraq and Afghanistan, is a carpetbagger, even though his family has had a farm in Arkansas for five generations. "I don't consider him a real Arkansan."
And with that, we get to the meat of things. What is it with Bill and Arkansas? Q. Byrum has a theory. "A lot of it is the fact that he has overcome a lot of difficulties. See, most people in the south, including Arkansas, are very conservative people. And most of them are raised in homes where the Bible is basically the centerpiece of value. And when you read the Bible, many times, the characters in it, the stars of it—David, Joseph—they're all making mistakes and they're all overcoming it.  And so, people see that in Bill! And they know that, yeah, he made all of these mistakes, but he overcame them, and he became president."
Which mistakes?
"Well, I think what stands out in everybody's mind is probably the mistakes that he's made with his relationships with women, outside of marriage." Even though they don't like Hillary? "Right. Right. And I think that even though they've never warmed up to Hillary, you know, they recognize that having any kind of a relationship with a woman outside of marriage is not right. No matter who you're married to." He pauses and fills our glasses. "But, they see Bill as someone who's made a mistake, he's asked everyone in the world to forgive him, he's asked her to forgive him. She forgave him, we've forgiven him, and now, since he's gotten out of the presidency, he's continued to be a world leader and people recognize that. It's not just talk. I mean, it's reality."
And of course the reality is an amazing story. It's hard for anyone in Arkansas to reminisce about Bill without remembering the pudgy kid with the dead father, the abusive step father and the eccentric but lovable mother who worked her ass off as a nurse so Bill could make something of himself. Everyone I spoke to in Arkansas feels protective of Bill, as if he were still that little boy. 
The morning after the party at Q. Byrum's, Bill arrived in Little Rock.
He actually dips in and out of town quite a bit, for political fundraising, sure, but also for personal things. A few days earlier, he quietly returned to a rural county "to look at the tornado damage." And in the last year, as he said at one of the rallies he headlined, he came back "to bury two cousins and one of my mother's best friends." And he's about to go to his 50th high school reunion. "I hate it, but I am." Oh, "and in November, we're going to have the 10th anniversary of the Presidential Center in Little Rock. You're all invited, by the way."
But on this particular visit, with the United States Senate in the balance, the stakes are pretty high. "I don't think Little Rock has seen this much press since 1992," says Mark Pryor's communications guy, citing media inquiries from as far away as Japan.
Bill's first rally in Conway, on the campus of the University of Central Arkansas, is packed with 5,000 adoring fans, not many of whom seem to be here for Mark Pryor. Though he coasted to victory in his last election with no Republican opposition, Pryor is currently in a tough spot, down in virtually all the polls. The conventional wisdom is that Bill Clinton is his only hope—which, as anyone who watched the 2012 Democratic convention can tell you, is a situation that the former president loves.
Mark is the son of the former congressman/governor/senator David Pryor, another Arkansas legend and true gentleman who stuck up for Bill during the impeachment drama. In a phone call before the Conway rally, Pryor Sr., now 80, told me that it was an outrage the amount of money coming in to Tom Cotton from outside sources, who as he put, have never been to Arkansas and "couldn't even tell you where Arkansas is." I asked him why his son was in such trouble, aside from the animosity toward Obama. "Well," he said, "after you spend $21 million dollars against anyone in American politics you're going to challenge that person, whoever he is, whoever she is. $21 million dollars in a small state like this." Cotton's people, for their part, dispute that figure, and maintain that they couldn't care less about how many times Bill Clinton showed up in Arkansas.
Back at the rally, the soon-to-be-term-limited Arkansas Governor Mike Beebe—whose approval ratings make him the most popular governor in the country, despite being a Democrat—is trotted out to introduce Bill. He tells a story about Bill calling him at all hours of the night, three or four a.m., especially when he's alone—because "he doesn't like to be alone"—to discuss the races in Arkansas. Precinct by precinct. He follows stuff even the pollsters don't.
When Bill takes the stage, he does something only Bill can do. He quotes the chorus of his favorite Arkansas song, something that would be corny and shamefully insincere if anyone else tried to pull it off:
Oh, I may wander, but when I do
I will never be far from you.
You're in my blood and I know you'll always be.
Arkansas, you run deep in me.
After the second night of the Clinton festivities I meet Mark Pryor's deputy campaign manger, Erik Dorey, at the bar at the Capital Hotel, which is the coolest place in Little Rock.
First he gets carded. Then he orders a drink and tells me this: "Mark Pryor is objectively the nicest person in the United States Senate."
I wanted to know what Bill Clinton's presence might mean to the Pryor campaign. A few years ago, Bill came to town to save Blanche Lincoln—but that didn't work out so well, she got slaughtered by 20 points. "Clinton's not here to save Mark," Dorey is quick to insist. "I mean, he's a validator and there's no one better, but this isn't a rescue mission."
Before I leave Arkansas, I finally get to sit down with Mark Pryor himself. Our meeting is in his campaign manager's office, which is a dump, as campaign offices tend to be.
Pryor is an amiable fellow. He's known both the Clintons since he was a teenager, his daddy was governor, and Bill was already running for Attorney General. "It's kind of hard for them to see me as a grown up," he says. But then he tells me a story about serving on the armed services committee with Hillary Clinton and how she'd sometimes lean over and ask him, "How's Harry Truman Moore?" And "Did you get to the Pink Tomato Festival this year?" (Damn, Hillary tried with Arkansans.)
The morning after the Clinton extravaganza, though, some air seems to have gone out of Mark Pryor—and how could it not have, given the kind of party that had just occurred?
It's a very close race, in a state that's been getting redder all the time. I ask him what he'll do if he loses, never the kind of question a politician likes.
"Hmmmph," he says. "I don't know. But I'm not gonna stay in DC. I'll stay here. I'll be here."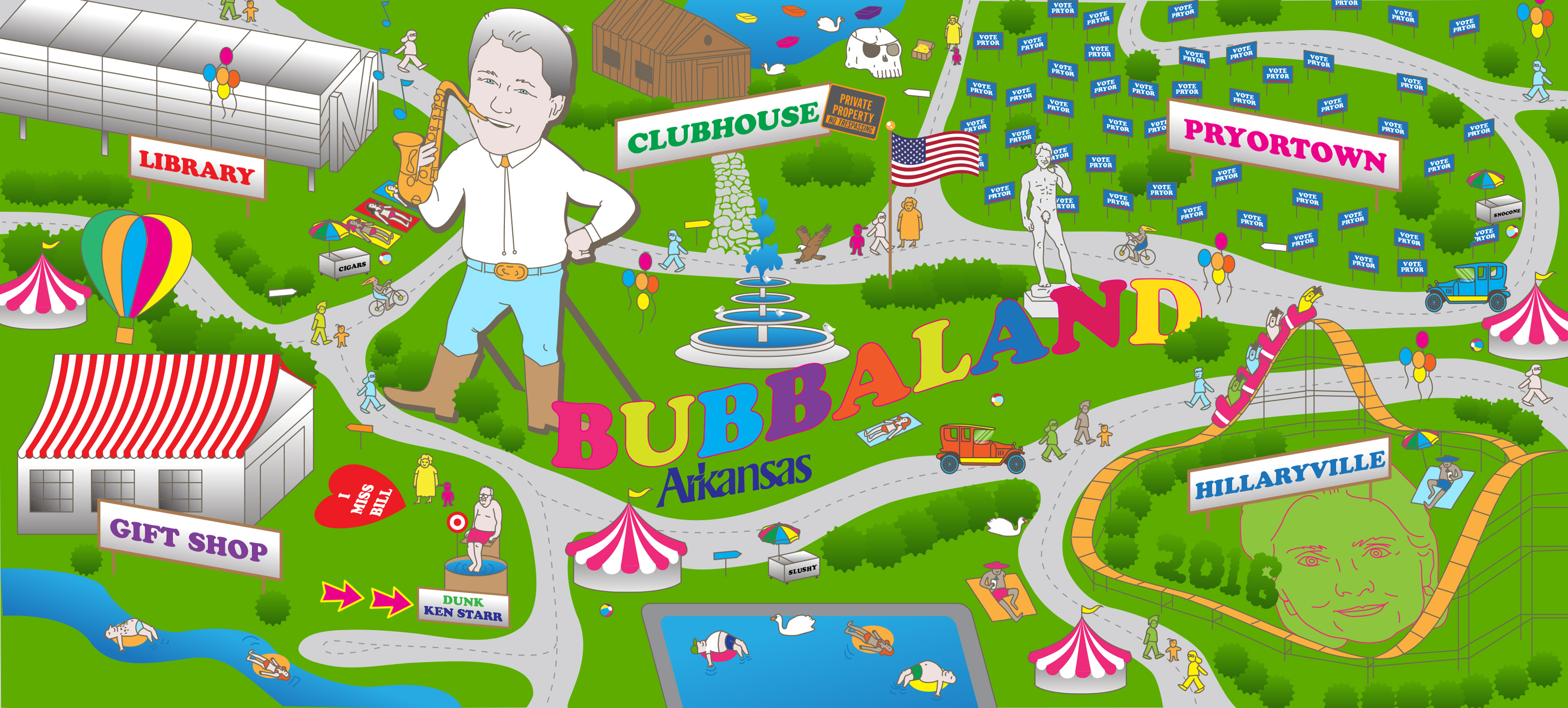 Illustration by Stephanie Davidson/Bloomberg.