business
Trump Tariffs Are a Buzzkill for U.S. Beer Giant
By
MillerCoors CEO says measure may erase $40 million in profit

Beer maker may cut investments, new hires or even lift prices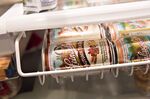 The Trump administration's tariffs on aluminum imports are presenting the largest American-owned beer company with several options, none of them palatable.
Depending on how much the tariffs push up U.S. premiums on the metal, MillerCoors estimates a more than $40 million hit to its bottom line. To soften the blow, the maker of Miller Lite and Coors Light may have to cut back on investments, new hires, or other costs and expenses -- or even raise prices.
"I can't just go to the shareholders and say, 'You're just going to have to accept my profit's going to be $40 million less,'" Chief Executive Officer Gavin Hattersley said in an interview Tuesday. "It doesn't work that way."
The tough decisions that the Molson Coors Brewing Co. division will have to make are also facing other domestic buyers of the lightweight metal used to make everything from cans to cars. While Commerce Secretary Wilbur Ross says tariffs won't have a major impact on U.S. businesses, manufacturers beg to differ.

"It's costing the American consumer," Hattersley said. "It's absolutely not what the president intended, in my view, but it's a consequence of what he did."
Molson Coors shares, little changed Thursday, are down 14 percent since Trump announced plans to slap a 10 percent tariff on foreign aluminum shipments and a 25 percent tax on steel imports on grounds of national security.
One of his least favored options would be raising beer prices. Market share would be "hammered" by just a 50-cent increase on a 12-pack, he said. Using less aluminum in cans or shifting more toward bottles don't appear to be viable solutions.
Click here for story on calls to probe metal premium
With international producers selling a greater portion in glass, large domestic brewers are more impacted by the tariff, he said. Local craft brewers too are moving away from bottles and more toward cans.
"There are 6,000 small brewers out there that are seeing a shift into cans, which is going to dramatically increase their costs," Hattersley said. "They can't hedge like the big guys do. They're forced to pay these outrageous Midwest premium increases, and their ability to change their business model is quite difficult."
Hattersley was speaking from Milwaukee, where the company just spent tens of millions of dollars on a new plant. "I often wonder whether we would have done that if we had known about this."
(
Updates with share price in sixth paragraph.
)
Before it's here, it's on the Bloomberg Terminal.
LEARN MORE