politics
Rosenstein Will Let Congress See 'Highly Classified' Information, White House Says
By
President meets deputy attorney general after probe demand

Trump wants Justice Department to investigate FBI informant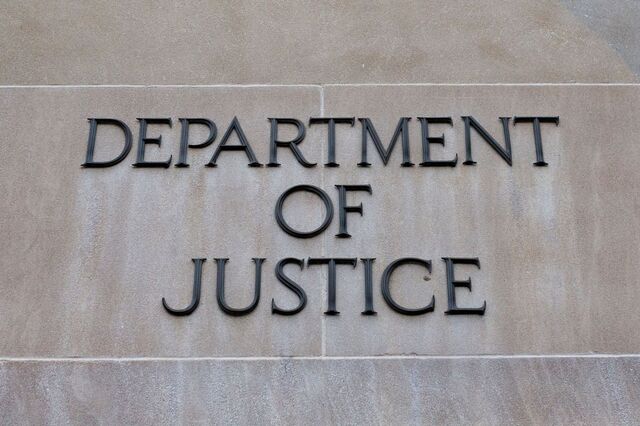 The Justice Department agreed to show congressional Republicans "highly classified" information they have demanded from the Russia probe, the White House said after Deputy Attorney General Rod Rosenstein and FBI Director Christopher Wray met Monday with President Donald Trump.
The department also agreed to ask its official watchdog to look into "any irregularities" in its investigation of Trump's campaign, White House Press Secretary Sarah Huckabee Sanders said in a statement.
The outcome of the meeting averted -- at least for the moment -- a potential showdown after Trump demanded in a tweet on Sunday that Justice investigate whether the FBI had an informant inside his 2016 presidential campaign.
"Based on the meeting with the President, the Department of Justice has asked the Inspector General to expand its current investigation to include any irregularities with the Federal Bureau of Investigation's or the Department of Justice's tactics concerning the Trump campaign," Sanders said.
She said the men also agreed that White House Chief of Staff John Kelly would set up a meeting for congressional leaders to review "highly classified and other information they have requested" from the Justice Department's probe of Russian meddling in the 2016 election.
Buying Time
Some Republican lawmakers have demanded sensitive internal documents they say will show the investigation into Russian meddling and whether anyone close to Trump colluded in it was tainted by improper actions long before the appointment a year ago of Special Counsel Robert Mueller.
But the session at the White House mostly succeeded in buying more time with no accord on what would be handed over, according to one person familiar with the meeting. Rosenstein is going to work with Director of National Intelligence Dan Coats to see what -- if anything -- can be handed over or declassified, said the person, who asked not to be identified discussing the closed-door session.
"Rosenstein is an honorable guy, and I can't imagine he'd go along with something as inappropriate as investigating someone at the behest of the president," said Senator Jeff Flake of Arizona, a Republican who's a frequent Trump critics.
Fundraising Plea
The president's campaign sent out a fundraising plea to supporters shortly before the White House meeting. Titled "WORSE than Watergate," it asked them to support Trump's demand "that this abuse of power gets investigated."
"This could be the greatest political scandal in American history," the solicitation declared, in all-capital letters.
Rosenstein declined to answer questions from reporters upon his return from the White House.
Trump's lawyer Rudy Giuliani told Politico that Trump would ask the Justice Department officials to turn over to Congress and his legal team all memos they have about the purported informant. Trump tweeted that he would order the Justice Department to investigate the matter on Sunday.
"I hereby demand, and will do so officially tomorrow, that the Department of Justice look into whether or not the FBI/DOJ infiltrated or surveilled the Trump Campaign for Political Purposes - and if any such demands or requests were made by people within the Obama Administration!" Trump said Sunday on Twitter.
In a statement on Monday evening, Chuck Schumer of New York, the Senate minority leader, called the White House plan for the meeting "highly irregular and inappropriate."
"However," he added, "if such a meeting occurs, it must be bipartisan in order to serve as a check on the disturbing tendency of the president's allies to distort facts and undermine the investigation and the people conducting it."
Claim Called 'Nonsense'
Representative Adam Schiff, the top Democrat on the House Intelligence panel, said in a tweet on Sunday that the president's "claim of an embedded 'spy' is nonsense. His 'demand' DOJ investigate something they know to be untrue is an abuse of power, and an effort to distract from his growing legal problems."
Some House Republicans allied with the president have dismissed Rosenstein's move to have the inspector general look into the matter.
"Rod Rosenstein knows exactly what happened and what is in the documents requested by Congress," Representative Mark Meadows, a North Carolina Republican and Trump confidant, said on Twitter. "Either the matter warranted investigation long ago and he did nothing, or he's seen the facts and believes nothing is wrong. His belated referral to the IG is not news... it is a ruse."
A group of conservative House Republicans that includes Meadows plan to offer a resolution Tuesday detailing alleged misconduct at the "highest levels" of the Justice Department and FBI and calling for appointment of a second special counsel.

Read more: Trump Demand for FBI Inquiry Ratchets Up Stakes on Russia Probe
Trump's demand to the Justice Department marked the first time since firing FBI Director James Comey last year that the president has sought to use the power of his office to counter the Russia investigation. There's no evidence that the FBI installed an informant or spy in Trump's campaign, though the bureau did rely on an informant who was in contact with Trump associates, according to two U.S. officials who spoke on condition of anonymity.
The use of informants is routine in law enforcement investigations, even in their preliminary stages.
Coats also participated in Monday's White House meeting, according to two U.S. officials. He will be part of the meeting Kelly will convene as well, Sanders said.
House Intelligence Chairman Devin Nunes has complained that the Justice Department and Rosenstein specifically have stonewalled him on requests for documents related to the Russia probe, including details of the FBI's use of an informant. Trump has sympathized with Nunes in tweets, and called him "a very courageous man" in a speech Monday at the CIA to mark the swearing-in of its new director Gina Haspel.
Senate Judiciary Committee Chairman Chuck Grassley last week sent Rosenstein a letter demanding an unredacted memo from last August outlining the scope and reasons for Mueller's investigation. The letter also directed Rosenstein to answer many questions about his handling of the matter.
Senator Dianne Feinstein, the top Democrat on the committee, wrote Rosenstein Monday asking that he continue to protect the Mueller investigation and rebuking Grassley for trying to obtain sensitive information about an ongoing probe.
"Congress should respect the need for secrecy during ongoing investigations and prosecutions and work with, not against, the department to ensure that information is protected," she wrote.
— With assistance by Chris Strohm, Steven T. Dennis, Erik Wasson, and Billy House
(
Updates with Schumer's remarks, beginning in 14th paragraph.
)
Before it's here, it's on the Bloomberg Terminal.
LEARN MORE