economics
Fed's Bullard Sees No Need to 'Scramble' to Hike Rates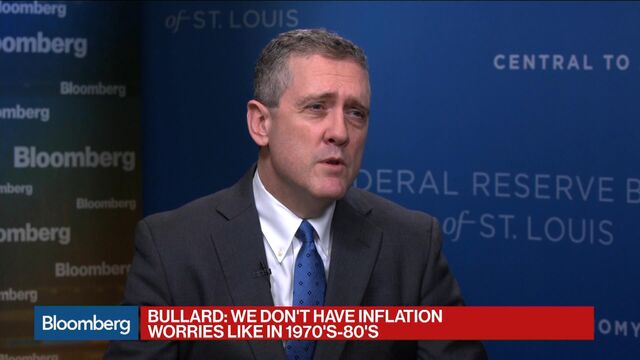 Jim Bullard, President of the Federal Reserve Bank of St. Louis, says there is no need for the Fed to hike rates any more this year because inflation is still low, further Fed rate hikes could cause the currently flat yield curve to invert, and inflation expectations are still low and stable.
Bullard speaks with Bloomberg Global Economics and Politics Editor Kathleen Hays at the Federal Reserve Bank of St. Louis in St. Louis, Missouri, ahead of the bank's annual Homer Jones Lecture.
This is a Bloomberg podcast. To download, watch or listen to this report now, click on the thumbnail/player on the sidebar. Bloomberg Radio +1-212-617-5560
Running time 23:41
Before it's here, it's on the Bloomberg Terminal.
LEARN MORE