economics
U.K. Hiring Problems Are Widening as EU Workers Stay Away
By
Bank of England highlights issue of fewer foreign workers

Report may fuel concern about Brexit's impact on economy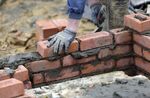 The Bank of England cited the loss of European Union workers as it warned that British companies are facing a mounting labor shortage.
"Recruitment difficulties had broadened across skills and sectors, which was reported to be partly due to reduced availability of EU migrant workers," business contacts told the BOE last month, according to a summary published Wednesday.
The comments are almost certain to fuel concerns about the effect Brexit is having on sectors such as hospitality and food manufacturing that rely heavily on EU workers. Data published Tuesday showed the number of EU nationals working in the U.K. fell in the first quarter for the first time since 2010.
The loss was entirely due to a record 91,000 drop in employment among people from the eight eastern countries including Poland, Hungary and Slovakia that joined the bloc in 2004.
The BOE report also provided an overview of the broader economy. It said the labor market remained buoyant despite heavy snowfall in March contributing to a "marked slowdown" in consumer spending.
Employment intentions had "ticked up" in manufacturing and economy-wide pay increases are now centered around 3 percent -- slightly more than in 2017. Higher awards are being targeted at retaining staff with "key skills," which reflects the concerns over availability of migrant workers.
Upward pressure on pay could be a sign that home-grown inflationary pressures are starting to build. BOE policy makers, who opted to keep interest rates unchanged last week after a sluggish first quarter, could hike in August if growth bounces back as expected, according to Bloomberg economist Dan Hanson.

SSP Group, which operates food and drink outlets in airports and stations, says it has seen a decline in the proportion of Europeans applying for jobs in the U.K. since the Brexit referendum.
"It's not been huge but we have seen a shift," Chief Executive Officer Kate Swann said in a phone interview on Wednesday. "We're certainly finding a way to manage that. Do I see it as an ongoing trend? I think we'll have to wait and see."
Asked about how the company is managing the change, she said:
"We're looking at more flexible contracts; we're looking at increasing the work we do with schools and colleges to encourage school leavers to come into our business and the catering industry in general; we're looking at more flexible opportunities for working parents -- the sorts of usual things that everybody is doing."
— With assistance by Lisa Pham
(
Adds chart, comment from SSP.
)
Before it's here, it's on the Bloomberg Terminal.
LEARN MORE