cryptocurrencies
Bitcoin Climbs From Three-Week Low as Lambos Take Manhattan
By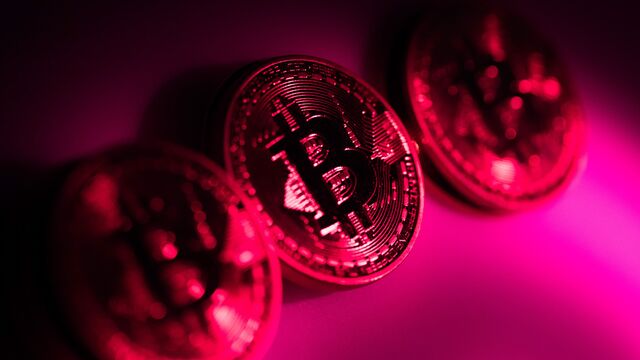 The crypto bros have taken over Midtown Manhattan.
Lamborghinis, the flashy cars that symbolize conspicuous consumption among Bitcoin true-believers, roared through the streets near the Hilton Midtown, site of the Consensus 2018 conference. Whether actual Bitcoin millionaires or hired marketeers, the drivers added to the cacophony and stoked hype for what the city's calling Blockchain Week.
The price of the digital token also got a boost. Bitcoin jumped as much as 3.95 percent to $8,713 in early trading, rebounding from a more than three-week low reached earlier Monday.

Consensus is expected to draw more 8,500, or twice as many people as last year, when one Bitcoin would have cost you about $2,500. Now the top digital token is worth almost four times as much, though that still pales in comparison to the $20,000 price tag it flirted with late last year. The conference could cause Bitcoin to rally, Thomas Lee, head of research at Fundstrat Global Advisors, predicted last week.
Consensus, hosted by media and research company CoinDesk Inc., has already featured Federal Reserve Bank of St. Louis President James Bullard and FedEx Corp. CEO Frederick Smith, who said blockchain technology "could be the next big disruption."
Bullard did throw some cold water on the festivities, noting that "cryptocurrencies are creating drift toward a non-uniform currency in the U.S., a state of affairs that has existed historically but was disliked and eventually replaced."
For more on bitcoin, check out the Decrypted  podcast:
— With assistance by Steve Matthews
Before it's here, it's on the Bloomberg Terminal.
LEARN MORE