economics
ZTE Fails to Address U.S. Sanctions as It Says Earnings Surged
Bloomberg News
ZTE Fails to Address U.S. Sanctions as It Says Earnings Surged
Bloomberg News
Currently unable to accurately assess sanctions impact

First-quarter net income surged 39 percent, ZTE says
ZTE Corp. reported its earnings have surged, without addressing the impact of U.S. sanctions that threaten to derail its crucial global expansion into next-generation telecoms networking.
The second-largest Chinese telecom gear maker, which had delayed its results release by a week to digest a seven-year ban on purchasing American components, didn't offer an update on the crisis. Instead, the Shenzhen, China-based company reported a 39 percent jump in net income for the first quarter and merely said it was still assessing the impact of being placed on the Commerce Department's blacklist.
"The company is currently unable to accurately and comprehensively assess its impact in this report," ZTE said in an earnings statement released late Friday. Once it has "fully and accurately estimated the impact" the company will release an updated first-quarter report.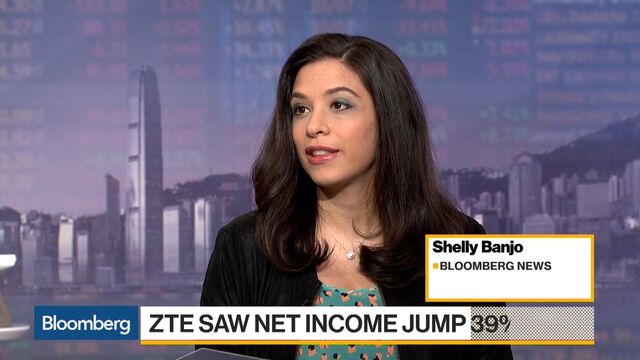 ZTE's plight has come to encapsulate tensions between the world's two largest economies that threaten to stifle global trade and chill investment in technology. ZTE was preparing to lead the country's charge into the era of blazing fast fifth-generation wireless technology, along with local rival Huawei Technologies Co. Instead, it ran afoul of Washington for the second time in a year, inciting a seven-year moratorium on purchases from U.S. suppliers for violating a 2017 sanctions settlement and then lying about it.
The company finds itself grappling again with sanctions just as major wireless carriers prepare to roll out 5G networks worldwide. ZTE, which once harbored ambitions of vying with Apple Inc. in phones, has called the punishment "unacceptable" and threatened to take legal action.
ZTE shares remain suspended in Hong Kong and Shenzhen until further notice.
— With assistance by Edwin Chan, and Alfred Liu