markets
U.S. 10-Year Yield Breaching 3% Bolsters Calls for Higher Rates
By and
Benchmark Treasury yield touches highest level since Jan. 2014

Median forecast is for slow move up through remainder of year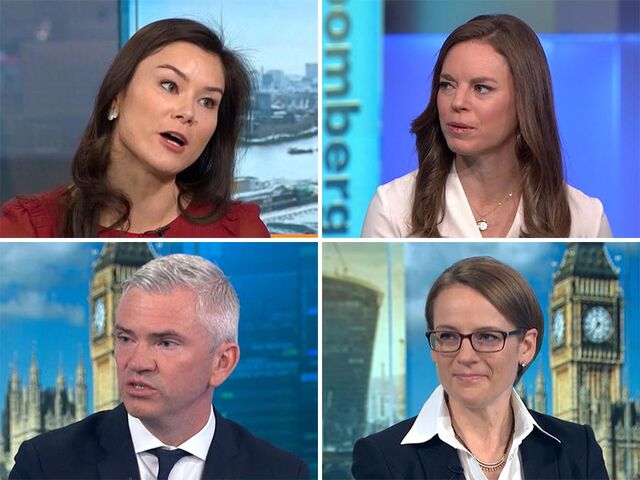 The 10-year U.S. Treasury yield rose above 3 percent for the first time since January 2014, in a signal that higher interest rates are ahead in the world's biggest bond market amid an onslaught of supply and a Federal Reserve intent on boosting interest rates.
The yield, the benchmark for everything from U.S. mortgages to dollar bonds in developing nations, climbed as high as 3.0014 percent on Tuesday, before retreating to 2.99 percent as of 11:36 a.m. in New York. Traders have been focused on the next round number on the horizon for days, even though no clear catalyst emerged as the main culprit for the longest selloff in a year.
The move reinforces that yields are on the rise in the $14.9 trillion Treasuries market. They surged in the first two months of the year, but pared that advance last month, leading some strategists to ponder whether 2018 might echo 2017, when optimism on the economy led yields to peak early in the year. Fed officials' most recent forecasts are for two additional rate increases in 2018. Traders are pricing in more than that.
"We are basically at our mid-year target right now," said Jay Barry, a JPMorgan Chase & Co. fixed-income strategist. "This yield move is to be expected now given we are at a mature point in the cycle."
Of course, just because the market hit a milestone doesn't mean investors need to fret about runaway interest rates just yet. JPMorgan estimates the 10-year yield will end 2018 at 3.15 percent, the same as the median forecast of 56 analysts surveyed by Bloomberg. Indeed, the last time the 10-year yield topped 3 percent, toward the end of the bond-market wipeout known as the "taper tantrum," Treasuries went on to rally anew.

This time, however, bond traders have to grapple with a deluge of new government debt. The U.S. budget deficit will surpass $1 trillion by 2020, two years sooner than previously estimated, the Congressional Budget Office said this month. At the same time, the Fed is trimming its balance sheet, meaning the amount of net new debt is poised to surge in the years ahead.
Treasury has asked primary dealers to give forecasts for America's borrowing needs over the coming three fiscal years, ahead of the next quarterly refunding announcement on May 2. Just this week, the department is issuing a combined $96 billion of two-, five- and seven-year notes, the largest slate of fixed-rate coupon sales since 2014. Yields on all the maturities are near multi-year highs.
Some market observers, like Jim Bianco, president of Chicago-based Bianco Research, downplay the significance of 3 percent, blaming "an infatuation with round numbers." At the same time, there's no question the 10-year yield is within striking distance of important technical levels, particularly 3.05 percent, he said.
That's because 3.0516 percent is the intraday peak set on Jan. 2, 2014. Any yield higher than that hasn't been observed since 2011.
"We haven't been at a seven-year high in a long time," Bianco said in a telephone interview. "And then people start thinking again about if we are in a multi-year bear market in bonds."
Before it's here, it's on the Bloomberg Terminal.
LEARN MORE