technology
At Uber, Men Hold 82% of Tech Jobs While Women Make Small Gains
By
Uber releases diversity stats seven months after new CEO joins

The share of women at Uber climbed two percentage points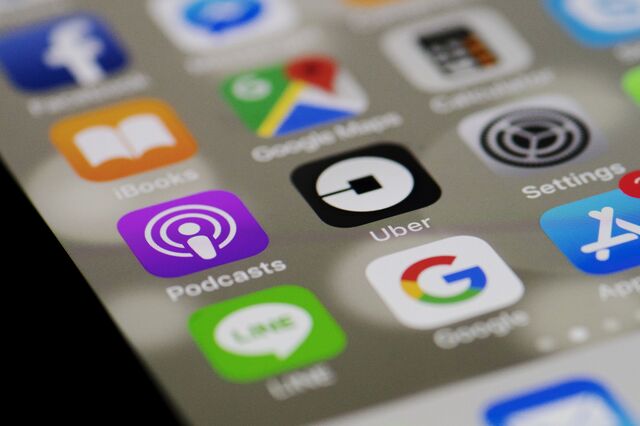 Uber Technologies Inc. increased the number of women working in technology roles by 2.5 percentage points in the past year, but the company still lags behind peers in Silicon Valley.
The San Francisco-based company began reporting diversity data last year after a widely circulated account of sexual harassment written by former software engineer Susan Fowler rocked the industry. In its second annual report, Uber said Tuesday that 18 percent of employees in the tech organization globally are women.
Apple Inc., Facebook Inc. and Google all report a higher share of women in technical roles. The average of their figures is 21 percent.
Uber's report, which reveals meager gains for women and minorities, is the first to be released since Dara Khosrowshahi took over as chief executive officer in September. He has preached a message of inclusion and diversity, but the data show that change to the demographics has been slow. Khosrowshahi has yet to recruit a female senior executive reporting to him. His new chiefs of operations and legal are both men, and he chose VMware Inc.'s Zane Rowe as his top candidate to run finance, Bloomberg reported last week.
"My focus at Uber isn't going to get a sugar high. It's to develop the great women we already have at Uber and to make them be great senior women at Uber," Khosrowshahi said at a conference this month.
Overall, women represent 38 percent of employees at the ride-hailing company, up 1.9 percentage points from a year ago. In the U.S. and Canada, though, female representation actually decreased.
Like the rest of the tech industry, Uber is predominantly white and Asian. Together, those two groups represent 95 percent of executives and 81 percent of employees. Just 2.8 percent of Uber's U.S.-based executives are black. Khosrowshahi's first major hire was Tony West, a former Justice Department official and PepsiCo Inc. who is black.
In January, Uber named Bo Young Lee as chief diversity and inclusion officer. She reports to Liane Hornsey, the head of human resources. Lee recognizes there's a lot of work to do.
For more, check out the Decrypted  podcast:
"I have every reason to believe that Uber can evolve, and colleagues will attest to how relentless I can be in my pursuit to transform organizations and hold leaders accountable," Lee wrote in a blog post on LinkedIn last week. "I am stubborn, and I will not be satisfied until I know that I have made Uber a place where every person feels more validated, seen, valued and included."
Before it's here, it's on the Bloomberg Terminal.
LEARN MORE