politics
Senate Won't Consider Measure to Protect Mueller, McConnell Says
By
Committee likely to advance Mueller protection bill next week

Senators motivated by concerns Trump may fire special counsel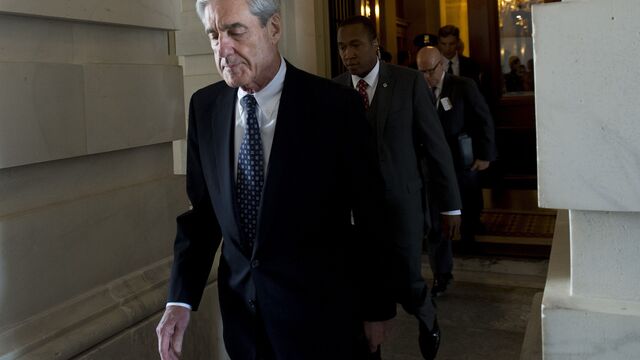 The Senate won't take up legislation designed to thwart any attempt by President Donald Trump to fire Special Counsel Robert Mueller, Senate Majority Leader Mitch McConnell said a week before the Senate Judiciary Committee is likely to approve it.
McConnell said in an interview Tuesday with Fox News that he thinks it's unlikely that Trump would fire Mueller, so the legislation is unnecessary.
"I am the one who decides what we take to the floor," McConnell of Kentucky said. "That's my responsibility as majority leader. And we will not be having this on the floor of the Senate."
The Judiciary Committee plans this week to debate bipartisan legislation that would let the special counsel seek an expedited judicial review of any dismissal, which must be for "good cause." Judiciary panel Chairman Chuck Grassley plans a vote on it next week.
Senators on the Judiciary Committee have continued to work on the bill despite McConnell's public comments in recent weeks that he didn't think it was necessary.
Senate Minority Leader Chuck Schumer, a New York Democrat, said in a statement, "It's a mistake not to pass legislation to protect the investigation."
"We ought to head off a constitutional crisis at the pass, rather than waiting until it's too late," Schumer said.
Trump last week erupted angrily after FBI agents, under the direction of federal prosecutors in New York, raided the offices of his personal lawyer. The president called Mueller's investigation "disgraceful" and an "attack on our country." He called it "corrupt" and said Mueller and Deputy Attorney General Rod Rosenstein, who oversees the probe, have conflicts of interest.
The legislation is sponsored by Democratic Senators Cory Booker of New Jersey and Chris Coons of Delaware and Republicans Lindsey Graham of South Carolina and Thom Tillis of North Carolina.
Grassley told the committee's ranking Democrat, Dianne Feinstein of California, he expects to propose an amendment to the bill on Wednesday, she told reporters Tuesday.
— With assistance by Steven T. Dennis
(
Updates with Schumer comment starting in sixth paragraph.
)
Before it's here, it's on the Bloomberg Terminal.
LEARN MORE