Nike's Head of Diversity Leaves During Review of Corporate Culture
By
Sneaker giant began internal probe of misconduct last month

Company didn't disclose reason for Antoine Andrews' departure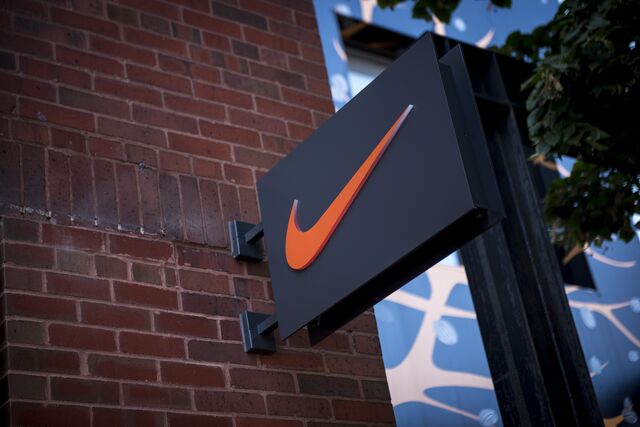 An official at Nike Inc. in charge of overseeing diversity and inclusion efforts has left the sportswear giant, bringing fresh upheaval to a company already grappling with misconduct among its executives.
Antoine Andrews, who joined Nike in 2015 as a vice president, is no longer at the company, Nike confirmed after inquiries from Bloomberg News. The company declined to give further details, including why Andrews left.
Last month, two top executives, including one of the favorites to succeed Chief Executive Officer Mark Parker, were pushed out after Nike learned of inappropriate behavior at the company.
"We became aware of some behavioral issues that are inconsistent with Nike's values of inclusivity, respect and empowerment," Parker said during an earnings call with analysts on March 22. "I'm committed to ensure that we have an environment where every Nike employee can have a positive experience and reach their full potential."
Parker, who has worked at the company since 1979, is trying to address this, while also seeking to revive Nike's slowing sales growth. His first step came last month when the company announced the 62-year-old would remain CEO through at least through 2020, while one of his top executives, Trevor Edwards, resigned and will retire in August.
Abrupt Move
The announcement was peculiar because Edwards was just 55 years old, and considered to be the favorite to succeed Parker. It since came to light that Edwards was caught up in a misconduct probe that had already cost one of his top lieutenants, Jayme Martin, his job.
In response, the company has said it's reviewing how it deals with complaints and is designing new management training. It will also increase funding for internal diversity networks and expand anti-bias education.
"We are committed to evolving our culture and making Nike an environment focused on respect, equality, inclusion and empowerment," Monique Matheson, who became chief human resources officer in July, said in a memo to employees earlier this month that was obtained by Bloomberg News. "To grow and evolve, we need to create meaningful change and put a sharper focus on how we lead our teams and work together."
Quotes from this Article
Before it's here, it's on the Bloomberg Terminal.
LEARN MORE