Manafort Judge Is Skeptical of Lawsuit Disputing Mueller's Authority
By and
Mueller denies that prosecutors used 'carte blanche' in probe

Judge overseeing civil case also handling Manafort indictment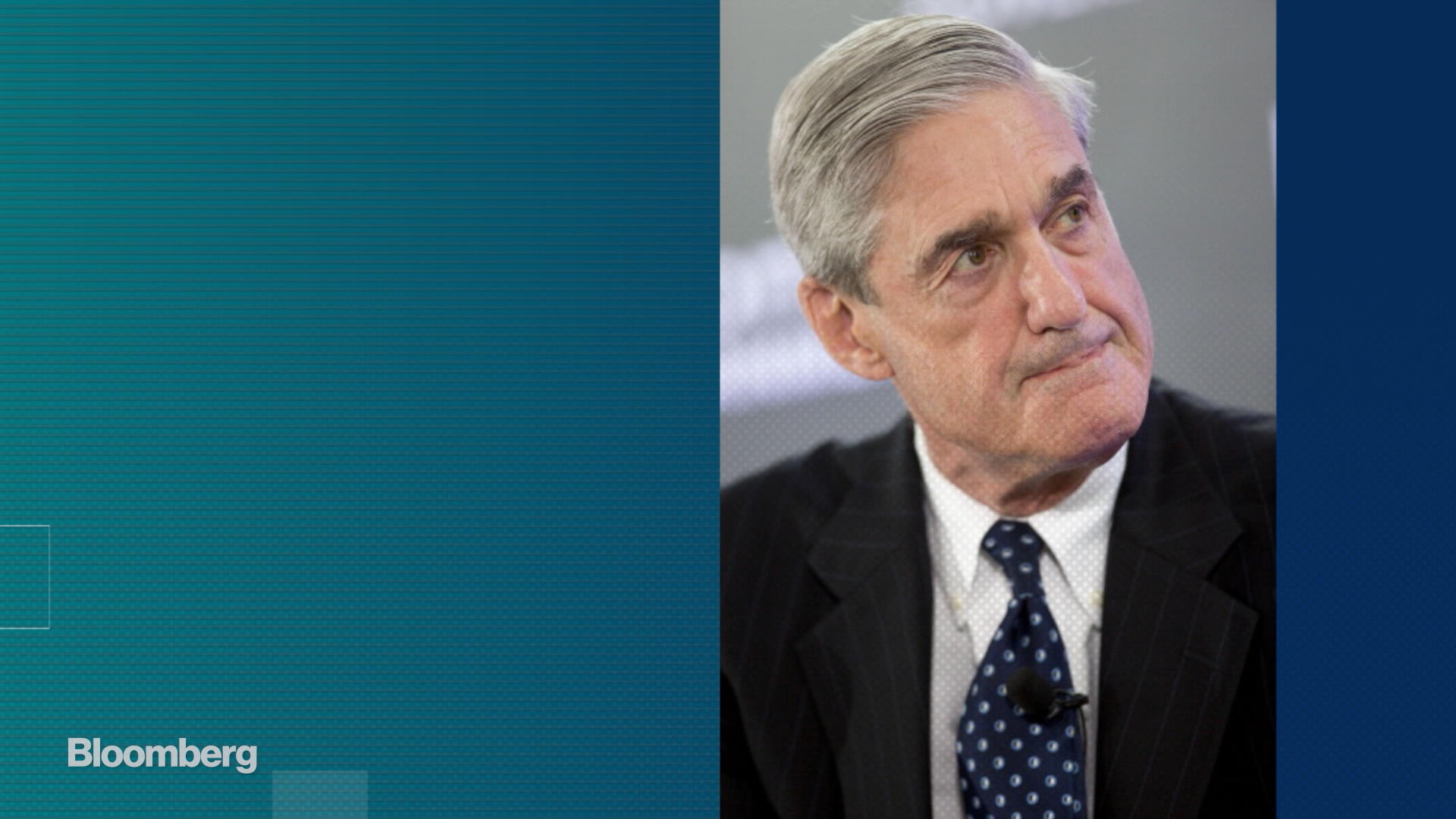 A federal judge expressed deep skepticism that Paul Manafort could use a civil lawsuit to attack Special Counsel Robert Mueller's authority to charge Manafort with crimes unrelated to his role as President Donald Trump's former campaign chairman.
The comments by U.S. District Judge Amy Berman Jackson came Wednesday at the first hearing in a civil case that Manafort filed in January to claim Mueller, who is investigating Russian meddling in the 2016 election, overstepped his authority. Manafort was accused of money laundering and failing to report his lobbying in Ukraine.
Jackson told Manafort's lawyer that his client's case hinges on showing violations of federal regulations overseeing Mueller's appointment, even though the law explicitly bars giving individuals the right to sue.
"What am I supposed to do about that? Ignore it?" the judge asked.
"Yes, of course," said Manafort attorney Kevin Downing in federal court in Washington, as his client looked on.
Downing is suing under the Administrative Procedure Act, but the judge suggested he may not succeed.
"Do you have a single legal case that suggests that being subject to criminal investigation is actionable under the APA?" Jackson asked Downing.
Downing said that he couldn't cite any cases and that his was the first challenge of its type.
Manafort Complaint
Manafort's suit initially sought to set aside Mueller's May 2017 appointment as special counsel and nullify his actions related to Manafort.
But at Wednesday's hearing, Downing scaled back his request, saying he wanted the judge to strike down a key provision in the appointment order -- allowing Mueller to go beyond Russian interference to "any matters that arose or may arise directly" from his probe. He also asked the judge to bar Mueller's potential future actions in Manafort's criminal cases.
Downing said such a provision was vague and subject to abuse, and that Mueller would never have been able to indict Manafort had he stuck only to Russian meddling in the campaign. But Jackson, who is overseeing both the civil case and Manafort's indictment in Washington, said Manafort couldn't cite any legal authority allowing him to use the Administrative Procedure Act to attack Mueller's actions as prosecutor.
The judge said Manafort was basing his claim on a law that explicitly says it can't be used to create a private cause of action.
Pair of Indictments
Downing has made similar attacks on Mueller's authority, challenging Manafort's indictment in Washington and a later one in Alexandria, Virginia, which charged him with bank and tax fraud.
A Justice Department attorney, Daniel Schwei, argued at the hearing that Manafort can't use a civil lawsuit to attack Mueller's authority. He said Manafort should address his indictments in his criminal cases.
"The notion that a civil court should be entering orders and enforcing them over law enforcement is a tremendous incursion on the separation of powers," Schwei said.
Jackson, who didn't rule on Wednesday, said the Washington indictment was the "elephant in the room."
On April 3, Mueller's lawyers defended his authority to investigate Manafort by releasing a secret government memorandum granting him authority to examine crimes related to Manafort's political consulting work for Yanukovych. The memo, dated Aug. 2, 2017, and signed by Deputy Attorney General Rod Rosenstein, supplements the earlier appointment order.
Redacted Memo
In the heavily redacted memo, Mueller argued that Rosenstein "left no doubt that the conduct that forms the basis for the indictment is within the special counsel's jurisdiction." The indictments charge Manafort with earning tens of millions of dollars in Ukraine, laundering much of that money, failing to register as a foreign agent and cheating on his taxes.
Mueller cited business ties between Manafort and the Russian oligarch Oleg Deripaska. The filing said that any investigation of links between Russia and the Trump campaign "would naturally cover ties that a former Trump campaign manager had to Russian-associated political operatives, Russian-backed politicians, and Russian oligarchs."
"It would also naturally look into any interactions they may have had before and during the campaign to plumb motives and opportunities to coordinate and to expose possible channels for surreptitious communications," prosecutors wrote. "And prosecutors would naturally follow the money trail from Manafort's Ukrainian consulting activities. Because investigation of those matters was authorized, so was prosecution."
Before it's here, it's on the Bloomberg Terminal.
LEARN MORE