Tariffs May End Chinese Car Imports Before They Really Start
By , , and
Volvo, GM both make some models in China for American drivers

China threatens own levy on around $50 billion of U.S. imports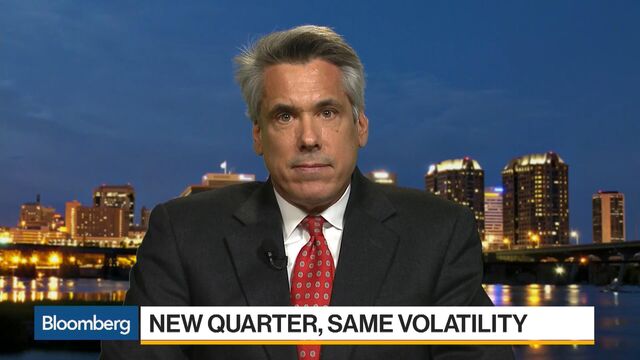 A small-but-growing number of Chinese-assembled cars making their way to the U.S. auto market could be under threat as the Trump administration looks to slap a 25 percent duty on about $50 billion worth of imported goods.
So far, sales of Chinese-made cars in the U.S. have been minimal. Geely Automobile Holdings Ltd.-owned Volvo Cars started importing S60 sedans from the country in 2015. General Motors Co. has followed with the Buick Envision SUV and Cadillac CT6 plug-in hybrid, with both selling stateside in small numbers: 4,367 Envisions were sold in the U.S. last month, less than 1.5 percent of GM's total sales, plus only 17 plug-in Cadillac CT6s, according to Autodata Corp.
"At this point, the decision would put on hold any plans to import cars," said Jeff Schuster, senior vice president of forecasting for LMC Automotive, adding that "it's really ploy to get the Chinese to the table."
China Retaliation
If getting the Chinese to negotiate was the Trump administration's aim, the effort may have backfired. China threatened to retaliate with its own 25 percent levy on around $50 billion of U.S. imports including cars, chemicals, soybeans and aircraft. That could spell additional pain for U.S. carmakers like Tesla Inc., which makes all of its vehicles in the U.S. and will rely on exports to China for 9 percent of revenue this year, according to Robert W. Baird & Co. analyst Ben Kallo.
Related: Tesla Facing Risk of Steeper China Taxes Adds to Musk's Woes
Elon Musk's carmaker is already hindered by China's current 25 percent import tax that catapults the sticker prices of Model S sedans and Model X crossovers beyond the means of most consumers. An additional duty on top of that would further relegate Tesla into a niche marque only afforded by the wealthiest.
The real upshot for carmakers in the U.S. is that companies may think twice about any future imports from China. If President Donald Trump goes through with the proposal, he would add a duty for most cars and commercial trucks, as well as many auto parts. The tariffs aren't final yet, and the Trump administration has indicated it's open to negotiations with China.
Ford Motor Co. doesn't import any models from China yet but plans to start bringing its Focus compact in from China next year. Michigan Congresswoman Debbie Dingell, whose district includes Dearborn, where the automaker is headquartered, warned of accidental blowback resulting from the Trump administration's actions.
"We need to have a level playing field, but we need to make sure that there are not unintended consequences," Dingell, a Democrat, said Wednesday at the opening of the American Center for Mobility, an autonomous-vehicle test site in Ypsilanti, Michigan.
Carmaker Reaction
A spokeswoman for Ford said the carmaker encourages both governments to work together to resolve issues and declined to comment further. A GM spokesman said the automaker supports a positive trade relationship between countries and urged them to pursue sustainable trade policies.
Volvo said it was closely monitoring the tariff situation but it was too early to comment on its potential impact. The Chinese-owned Swedish brand reiterated its support for free trade and highlighted the jobs created by its new plant under construction in South Carolina.
The suggested tariffs also complicate Guangzhou Automobile Group Co.'s plans to enter the U.S. auto market next year. The Chinese automaker last month met with U.S. auto dealers in Las Vegas as it plots out bringing the GS8, a seven-passenger sport utility vehicle with voice-activated windshield wipers, to American shores. An outside spokeswoman for GAC declined to comment on the proposed tariffs.
— With assistance by Andrew Mayeda
Quotes from this Article
Before it's here, it's on the Bloomberg Terminal.
LEARN MORE