China to Respond to New U.S. Duties With Same Scale, 'Intensity,' Ambassador Says
Bloomberg News
Ambassador to U.S. Cui Tiankai says China certain to hit back

Cui's comments the first to indicate scale of planned response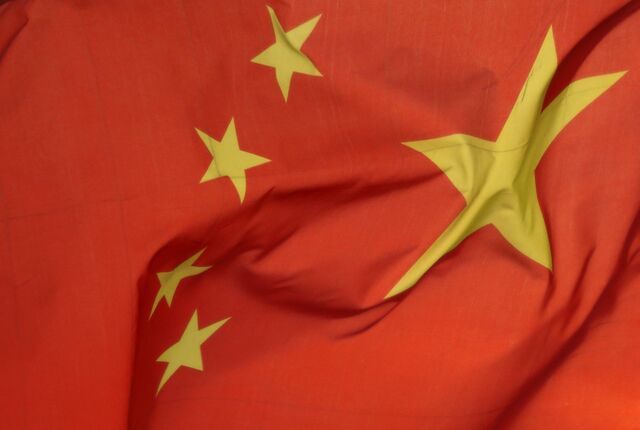 China will respond to any tariffs imposed by the U.S. against alleged violations of intellectual property rights with the same proportion, scale and intensity, said its U.S. ambassador Cui Tiankai.
Cui's comments, in an interview with state-run CGTN English news channel Tuesday, are the first to indicate that China will retaliate on a scale that matches U.S. plans for additional duties on Chinese imports. The U.S. is readying duties on $50 billion of Chinese products as punishment for what Washington sees as widespread violations of intellectual property rights. U.S. Trade Representative Robert Lighthizer has until Friday to propose a list of Chinese products to be targeted to compensate for what he said was harm caused to the U.S. economy by China's policies.

American companies doing business in China have long argued that China uses a range of tactics to force them to transfer intellectual property, and that Chinese entities engage in widespread theft of U.S. trade secrets. Following an investigation into China's intellectual property practices, the USTR said the U.S. will "confront China over its state-led, market-distorting" practices in these areas.
"If they do, we will certainly take counter measures of the same proportion and of the same scale, same intensity," Cui said in the television interview. He said China has made good progress strengthening protection of intellectual property rights and is ready to look at cases where violations have occurred.
After announcing that tariffs on 128 kinds of imported goods from the U.S. would take effect Monday, China urged trade talks with the U.S. to prevent greater damage to relations. The reciprocal tariffs, a response to U.S. tariffs on metals announced in March on national security grounds, are imposed on goods valued at about $3 billion, a tiny fraction of its U.S. imports.
"What the Trump administration doesn't understand is that China has enormous leverage in this co-dependent economic relationship," said Stephen Roach, former chairman of Morgan Stanley Asia and now a senior fellow at Yale University. "China is America's third-largest and most rapidly growing export market, as well as the largest foreign owner of U.S. Treasuries. The harder we squeeze them, the more we can expect them to exploit these vulnerabilities of the U.S. economy."
— With assistance by Kevin Hamlin, and Miao Han
Quotes from this Article
Before it's here, it's on the Bloomberg Terminal.
LEARN MORE