Einhorn's Main Hedge Fund Down 14% This Year After March Drop
By and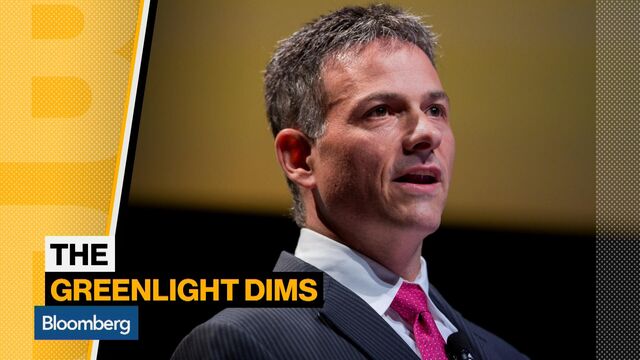 David Einhorn's main hedge fund at Greenlight Capital fell about 1.9 percent in March, extending its loss this year to 14 percent, according to a client update seen by Bloomberg.
The performance compares with a 2.5 percent drop for the S&P 500 Index in March including reinvested dividends. The HFRX Global Hedge Fund Index, an early indicator of hedge fund performance, was down 1.1 percent in the month as of March 28 and had a decline of 1.2 percent this year.
Einhorn's fund added to its losses despite a selloff in several technology companies at the end of March, including Amazon.com Inc. and Netflix Inc. The money manager has been shorting a group of technology stocks, including those companies, which he's described as a "bubble basket," though Friday's letter didn't list his current investment positions.
Jonathan Gasthalter, an external spokesman for New York-based Greenlight, declined to comment.
Einhorn said on a conference call in February that his hedge fund was experiencing its worst underperformance ever, as it was headed toward a 12 percent decline in the first two months of the year. Greenlight has posted lackluster returns in recent years as markets, especially for growth stocks, have risen while the hedge fund has stuck to its value-investing strategy.
Quotes from this Article
Before it's here, it's on the Bloomberg Terminal.
LEARN MORE