Politics
Finding Your Name on Russia's Hit List
The nerve-gas poisoning of a former KGB agent in the U.K. has Moscow's foes spooked.
By , , and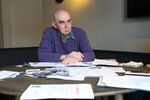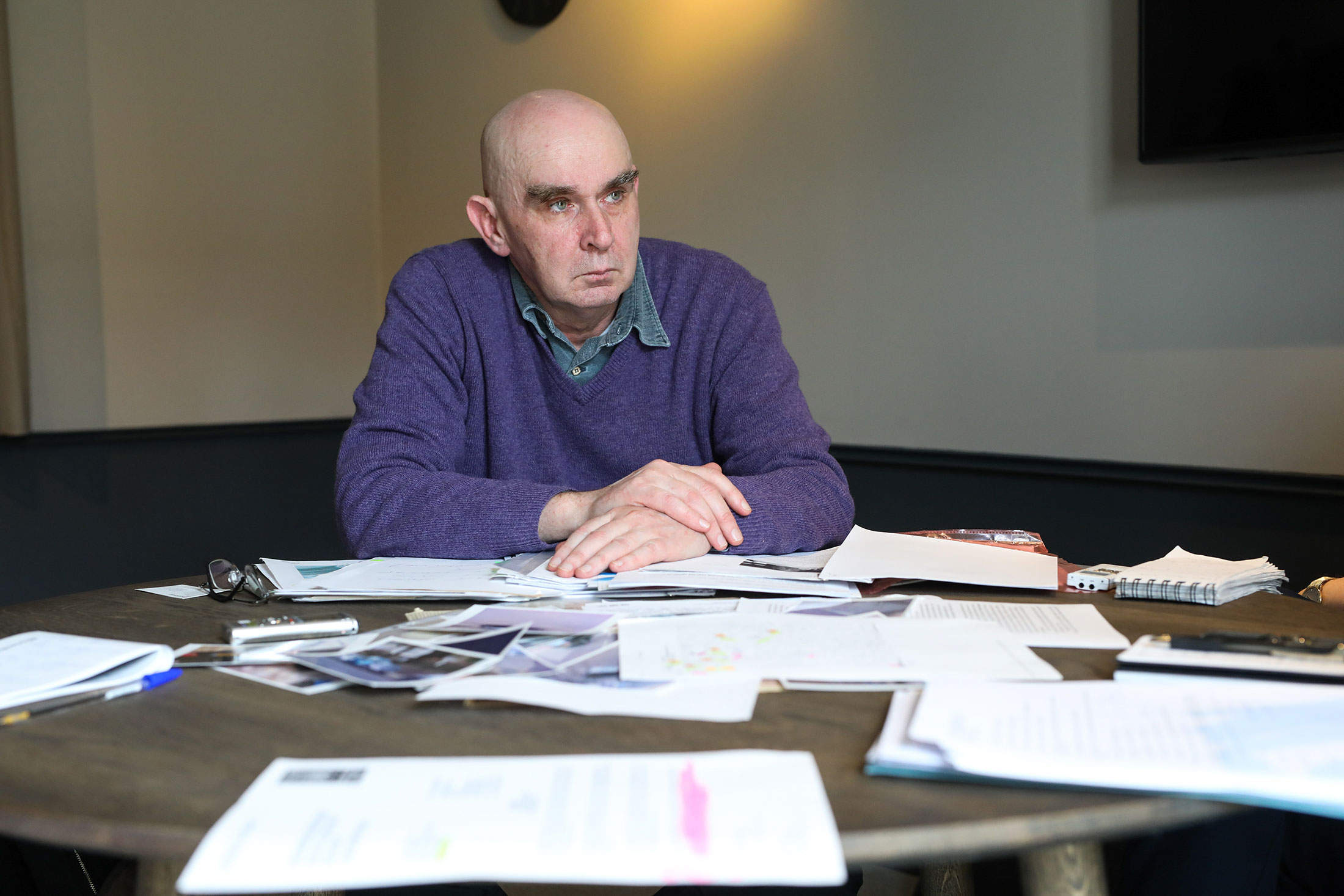 It was just before 10 p.m. on Feb. 12, Boris Karpichkov's 59th birthday, when the former KGB agent got an unexpected call at his home in the U.K. It was a Russian secret service friend phoning covertly from mainland Europe to warn him of a hit list with eight names on it. Karpichkov, who'd defected to Britain in 1998, was on the list. So was Sergei Skripal, another ex-Russian double agent.
Karpichkov initially dismissed the warning—he'd faced death threats before. Three weeks later, he changed his mind. On March 4, Skripal and his daughter, Yulia, were rushed to a hospital after collapsing in a crowded shopping mall in the sleepy cathedral city of Salisbury in southwestern England. British officials determined the two—who remain hospitalized and may never fully recover—were poisoned with a military-grade nerve agent in what the U.K. says is the first offensive use of a chemical weapon in Europe since World War II. A local policeman was also hospitalized, and as many as 130 other people in Salisbury may have been exposed.
The attack, which London and its allies blamed on Vladimir Putin's government, led the U.K. to expel dozens of Russian diplomats. The U.S., along with NATO and 25 other allies of the U.K., followed on March 26 and 27, kicking out about 130 Russian diplomats. Britain is facing calls to crack down on illicit Russian money. Russia, which denies responsibility in the Skripal attack, has vowed to retaliate in kind for the expulsions.
The Skripal case disturbingly echoes the 2006 death of ex-Russian spy Alexander Litvinenko, who was killed with radioactive polonium slipped into his tea in London. A week after Skripal's poisoning, a second Russian exile and Putin critic was murdered at his London home. Police are reexamining 14 suspicious deaths in the U.K., dating to 2003, of opponents of Moscow and others with links to Russia.

Karpichkov arrives for a secret meeting with Bloomberg Businessweek in London in a black hat and dark glasses, clearly anxious. He says he's suffering from post-traumatic stress disorder because he's living in constant fear and gets only four hours of sleep a night. He's installed closed-circuit surveillance cameras around his home at his own expense. "How long is it going to go on? Who is going to be next?" Karpichkov demands to know from the British authorities. "I can ask to be removed to Mars or to the moon. What will it change? Nothing."
While Prime Minister Theresa May scored a diplomatic coup by persuading many other nations to expel Russian diplomats, the trail of corpses raises the question: Why have British authorities been so slow to act? Billions of dollars of Russian money have rushed into the U.K. since the 1990s, but billionaire oligarchs with ties to Putin have been allowed to remain. Britain said on March 28 that it would review visas for 700 wealthy Russians. When she was minister in charge of interior affairs, May "fought like a tiger" to stop a public inquiry into the Litvinenko murder for fear of causing a total rupture with Russia, says Jeff Rooker, an opposition Labour member in the Upper House of Parliament. "London is the capital of money laundering," he says. May at the time said "international relations" were a factor in the decision not to allow a public inquiry into Litvinenko's death.
The 14 suspicious deaths have been attributed to suicides, natural causes, and accidents and not treated as murders. A British lawyer with links to Russia died in a mysterious helicopter crash in 2004. The badly decomposed body of another man, a British spy, was found in 2010 in a locked sports bag in the bathroom of his London apartment. In 2013, Boris Berezovsky, a Putin foe, was found hanged in his bathroom. In 2016 a U.K. scientist who helped detect the amount of polonium in Litvinenko's body was found dead in his kitchen from stab wounds.
Putin's spokesman, Dmitry Peskov, declined to comment on whether Russia was involved in the deaths, saying only that Moscow is ready to consider helping in the investigation if London asks. The Foreign Ministry on March 28 accused Britain of "systematically" failing to protect Russian citizens.
Mikhail Khodorkovsky, a former billionaire and Kremlin opponent who was freed after 10 years in prison and now lives in exile in London, believes there's worse to come. "A nuclear weapon has already been used, a chemical one, too, which leaves just a biological one in the arsenal, and this time no one will be able to do anything," he says.
Now living in an undisclosed U.K. location under an assumed name, Karpichkov already survived two attacks in New Zealand. After a beggar threw dust in his face in central Auckland in November 2006—a few weeks after Litvinenko was poisoned—Karpichkov lost 30 kilograms, one-third of his body weight, in two months. Four months later he fell ill again after finding mysterious amethyst-colored crystals on the carpet in his home.
In the 1980s, Karpichkov rose to the rank of major in the KGB; he kept working for Russian intelligence in his home country of Latvia after it gained independence in 1991. He later was a CIA informant and defected to the West with boxes of secret documents. He says the British should offer him better protection. Chris Phillips, who from 2005 to 2011 headed the U.K.'s National Counter Terrorism Security Office, wants the police to ensure Karpichkov's safety. He says of the hit list given to the ex-spy, "I would certainly be concerned if I were them."
On the list are several other Russian defectors, as well as Bill Browder, a U.S.-born British financier who's become public enemy No. 1 for Russia's government since he started campaigning for sanctions against Russian officials over the death of Sergei Magnitsky, the tax lawyer for Browder's Hermitage Capital Management Ltd. investment fund. Magnitsky died in a Moscow prison in 2009 after uncovering an alleged $230 million tax fraud. Three years later, a Russian whistleblower who provided information to Swiss authorities about the same fraud died near his U.K. home. In one of the 14 suspicious deaths, he collapsed while jogging after ingesting a rare toxic Chinese plant that triggers cardiac arrest.
"My life has been at risk for years," says Browder, whose London office is accessible only to people escorted by security. He called for action to rein in illegal Russian money flows from corrupt officials and oligarchs into the U.K. The Skripal attack should be a "wake-up call for Britain," Browder says.
Complicating the task of the British police are the close links between organized crime and the Russian intelligence agencies. Five Berezovsky business associates died in mysterious circumstances from 2008 to 2014, one suffering a heart attack, two jumping under subway trains, one falling off the roof of a department store, and the last plunging to his death from an apartment to be impaled on railings.
Russian secret services can use all kinds of drugs to stage murders that don't appear to be homicides, according to former counterterrorism chief Phillips. "Any trained assassin knows there is more than one way to kill someone," he says.
Marina Litvinenko, the widow of the dead spy, who succeeded only after a lengthy legal battle to get a public inquiry that pointed the finger at Putin for the assassination, also urges a crackdown on dirty Russian money. "Do you want another incident like this? Or do you want British citizens to decide that their government can't protect them?" she asks.
Karpichkov, who was trained as a KGB assassin though he says he never killed, echoes that sentiment. "If it was me tasked to take someone out in this country, it is doable—not only in the United Kingdom, basically anywhere in the world," he says, before pulling on his hat and sunglasses and vanishing. —With Stepan Kravchenko
 
(Updates second paragraph to reflect that both victims are still hospitalized.)
(
Updates second paragraph to reflect that both victims are still hospitalized.
)
BOTTOM LINE -
A defector says Skripal, the ex-spy who's in critical condition in the U.K. after being poisoned, won't be the last victim of Russian foul play—and that he may be next.
Before it's here, it's on the Bloomberg Terminal.
LEARN MORE