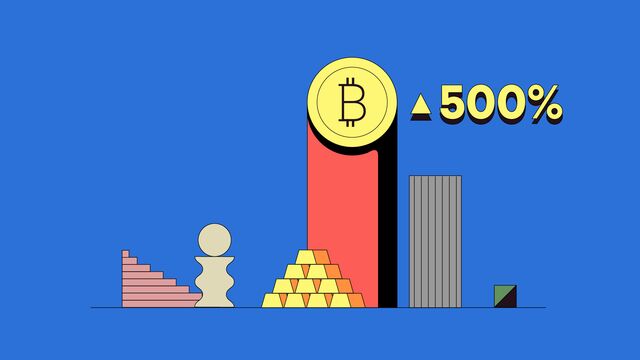 Bitcoin and other digital currencies have been around for almost a decade. Apparently, that's not enough time to form an opinion.
Almost half of the more than 400 institutional allocators, such as pensions, sovereign wealth funds and family offices, surveyed at a Context Summits conference in Miami said they don't know what to make of cryptocurrencies. Twenty-seven percent of the respondents consider them to be a legitimate asset class, while 26 percent think they're a fraud. The survey was conducted from Jan. 31 to Feb. 2.
While crypto funds seem to be popping up everywhere -- 167 launched in 2017, more than eight times the year prior, according to Autonomous Research -- they may struggle to gain widespread acceptance from those responsible for overseeing other people's wealth. Eleven percent of those surveyed at the industry conference said they plan to allocate to crypto funds this year. Seventy-one percent said they won't, and 18 percent were undecided.
Alternative-investment allocators may be taking a wait-and-see approach, as U.S. regulators are still considering how to handle the phenomenon. The Securities and Exchange Commission is scrutinizing everything from initial coin offerings to trading venues, but exactly how it might crack down on the industry remains to be seen. The SEC has been examining the business practices of crypto hedge funds, Bloomberg News reported this month, asking how they price their digital investments and seeking information on compliance with rules meant to prevent the theft of clients' cash.
— With assistance by Camila Russo, and Olga Kharif
Before it's here, it's on the Bloomberg Terminal.
LEARN MORE