When Is a Bitcoin Not a Bitcoin? When It's an Asset, Says G-20
By
Countries increasingly see cryptos as an asset, not a currency

Asset definition means countries could collect more taxes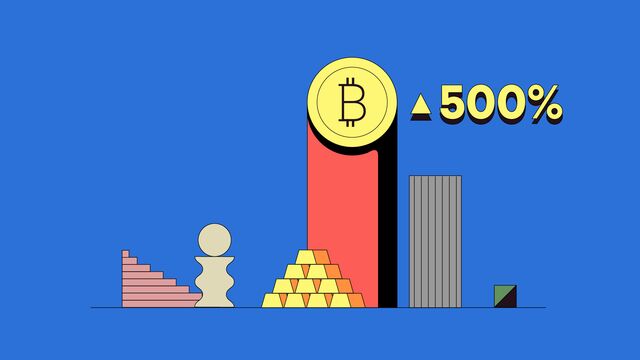 Finance ministers seeking to crack down on tax evasion this week in Buenos Aires have cryptocurrencies like Bitcoin at the forefront of their minds.
The Group of 20 countries are moving to a consensus that cryptocurrencies aren't money after all, but an asset. That means trades potentially could be subject to capital gains tax.
Cryptos "lack the traits of sovereign currencies," according to a draft G-20 communique obtained by Bloomberg. The G-20 ministers are scheduled to discuss the issue in full Tuesday afternoon.
"Whether you call it crypto assets, crypto tokens -- definitely not cryptocurrencies -- let that be clear a message as far as I'm concerned," said Klaas Knot, president of De Nederlandsche Bank NV, who also chairs the Financial Stability Board's standard committee on the assessment of vulnerabilities. "I don't think any of these cryptos satisfy the three roles money plays in an economy."
It's already proving an issue in the U.S., where only a tiny fraction of Americans are reporting their crypto deals to the Internal Revenue Service, according to Credit Karma Inc. Less than 100 of the first 250,000 federal tax returns filed as of February 2018 included a declaration related to crypto gains and losses, it found.
While few officials at the G-20 were talking about cryptos six months ago, it's been hard to escape this year, after one of the wildest investment manias in history that's led to worries about money laundering, cyberthefts, excessive speculation and more. The Financial Stability Board, which is chaired by Bank of England Governor Mark Carney, warned Sunday the rapid growth of cryptocoins such as Bitcoin may one day make them a threat to the financial system.
Countries are keen to set up an international regulatory framework while the crypto industry is still in its early stages, hoping to avoid a repeat over how to tax tech giants like Alphabet Inc.
Read More: On G-20 Agenda, a Shared Desire to Calm Down Crypto: QuickTake
Here are some developments and comments over the past week on the issue:
U.S. President Donald Trump signed an executive order to ban U.S. purchases of a cryptocurrency the Venezuelan government is rolling out, as part of a campaign to pressure the government of President Nicolas Maduro
Cryptos lack the stability and ease of payment that characterize currencies, Brazil central bank President Ilan Goldfajn said at a G-20 event in Buenos Aires. "It's more of a token asset than a currency," he said
The U.K. Finance Ministry is set to establish a task force with the Bank of England and Financial Conduct Authority that will examine risks of cryptos
"It's very important to consider consumer and investor protection and how to prevent inappropriate trading such as money laundering. On the other hand, new technology like blockchain can have a positive effect" on the financial system, said Bank of Japan Governor Haruhiko Kuroda
"Crypto is more an asset than a currency," French Finance Minister Bruno Le Maire said in Buenos Aires. "If we want to move on and protect citizens from any kind of speculations or money laundering or terrorism financing, we need rules."
"The first function of a currency is to serve as a stable medium of exchange, and experience today with various crypto assets in circulation are not at all satisfactory in this regard," Saudi Arabian Monetary Authority Governor Ahmed Alkholifey said at the IIF Conference on the sidelines of the G-20 meetings
— With assistance by Yoshiaki Nohara, Carolina Millan, Raymond Colitt, and Jorgelina Do Rosario
Quotes from this Article
Before it's here, it's on the Bloomberg Terminal.
LEARN MORE