technology
Facebook Is Catching Heat on Twitter Over Data Safety Oversight
By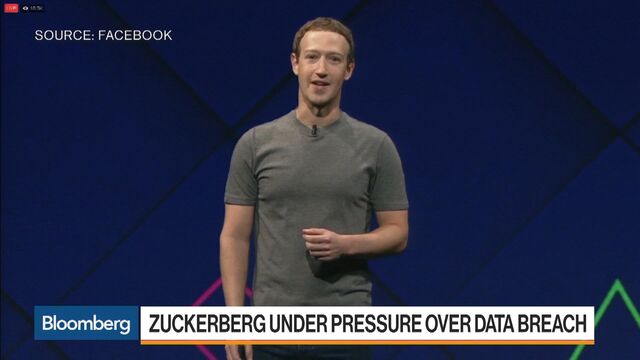 Facebook Inc. investors are making themselves heard today, sending the stock to its biggest intra-day sell-off since September 2012. Lots of other people are airing their grievances via Twitter.
A Bloomberg count of negative sentiment expressed on Twitter hit its highest level since Feb. 2, 2017, following reports that a political advertising firm retained information on millions of Facebook users without their consent. Tweet sentiment is measured by Bloomberg using proprietary analytics.
It's the fourth most negative day in the last four years for Facebook, according to data compiled by Bloomberg. The most negative day for the social network came on Feb. 2, 2017, after Facebook and others companies circulated an open letter to President Donald Trump expressing concern about his order on immigration.
In response to the latest incident, Facebook said that it has made significant improvements in its ability to "detect and prevent violations" by app developers.
— With assistance by Sarah Frier, and Jamie Rickards
Before it's here, it's on the Bloomberg Terminal.
LEARN MORE