politics
Trump's Approval Ticks Upward Without Corresponding Coattails
By and
Preference for ending Republican control rises from January

Trump's approval rating is at 43 percent, up four points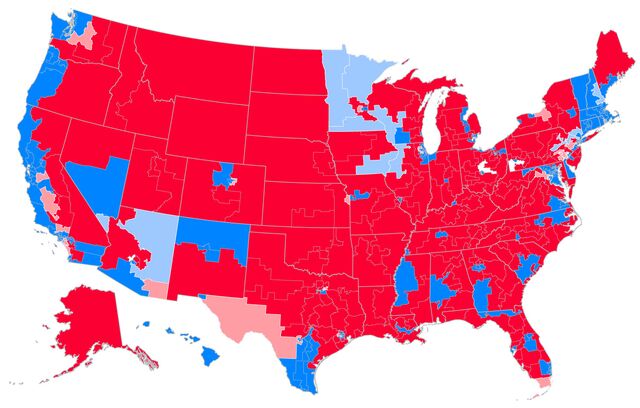 U.S. voters by a growing margin prefer that Democrats control Congress after November's mid-term elections, even as President Donald Trump's job approval rating is rising, according to a new NBC News/Wall Street Journal poll.
Half of registered voters surveyed said they favor a Democratic-controlled Congress, while 40 percent want a Republican-controlled one. The 10-point edge is up from a six-point lead for Democrats in January.
The president's approval rating rose to 43 percent, also up four points from January, driven by gains among Republicans, white men and independents.
The divergent results regarding Trump and the Republican Party have been borne out in recent special elections.
Democrat Conor Lamb appears to have narrowly defeated Republican Rick Saccone in the March 13 contest for a congressional seat in a Pennsylvania district Trump carried by about 20 points when he defeated Hillary Clinton in 2016. In December, former Alabama Chief Judge Roy Moore, a Republican, lost his race with Democrat Doug Jones to occupy the U.S. Senate seat once held by U.S. Attorney General Jeff Sessions in the heavily Republican state.
Trump had supported both Republicans: tweeting, holding rallies, and dispatching members of his family or administration to campaign.
Trump Versus Congress
Charles Franklin, a professor at the Marquette University Law School and director of its Law School Poll, attributed some of the contrasting results to Trump's particular perspective and that of his supporters.
"Trump fans are not especially strong fans of Congress or the Republican Congressional majority, a separation Trump himself often fosters through his criticism of GOP leadership's failure to follow his wishes," Franklin said. "His criticism of GOP leaders reduces what might be a normal partisan correlation between support for a Republican president and for a Republican Congress."
That said, it's typical for the president's party to lose seats in a mid-term election. "The question is, how large the gap?" said Franklin.
Larry Sabato, director of the University of Virginia Center for Politics, played down the significance of the survey's figures on Trump.
Growing Intensity
"The uptick in presidential approval means nothing," he said. "Other polls show Trump down. Nothing much has changed during his presidency. Trump retains the support of most of the 46 percent who voted for him. The 54 percent who didn't, still dislike him, and their intensity has grown."
Citing prior polls that have shown Democrats sustaining an 8- to 10-percent lead, Sabato said that margin will probably be enough for them to take control of the House of Representatives, provided it holds up.
Republicans currently hold 238 House seats, to Democrats' 192 with five vacancies, including the contested Pennsylvania seat. Should Lamb's victory -- by less than 1,000 votes out of more than 227,000 cast -- hold up under an expected Republican challenge, Democrats will need 23 more seats to tip that chamber's majority to their side.
The entire House membership stands for election every two years. This year's contests will come amid a strong economy but uncertainty over the effects of the Trump administration's tax and trade policies, as well as the lingering cloud of Special Counsel Robert Mueller's investigation into potential collusion between Russian agents and the president's 2016 campaign organization.
White Men
Trump's rating rose as he consolidated support among Republicans, 84 percent of whom approved of the president in the latest NBC/WSJ poll against 78 percent in January. Trump's approval rating with white men rose seven points, to 59 percent, and independents' approval jumped to 45 percent from 33 percent.
The survey showed the most popular political figures and institutions in the U.S. are the Federal Bureau of Investigation and the women's health provider Planned Parenthood. The least popular were House Democratic Leader Nancy Pelosi, the Republican Party, and Trump.
Still, the poll showed Democratic voters may be more motivated than their Republican counterparts this year. Sixty percent of them said they have a high degree of interest in the upcoming elections, while 54 percent of Republicans expressed the same sentiment.
Another poll released Monday showed more than a third of Americans, including 41 percent of Democrats, say it is very important for them to get involved in politics. That survey, by Monmouth University, found 59 percent of Americans said they are dissatisfied with Washington, and the share of Democrats who said they were angry has doubled to 28 percent since the fall of 2016.
The NBC News/Wall Street Journal survey was conducted March 10-14, with 1,100 adults surveyed. It had a margin of error of plus or minus 3 percentage points. Among 930 registered voters the margin of error was plus or minus 3.2 percentage points.
Monmouth researchers surveyed 803 adults from March 2-5 and it had an error margin of plus or minus 3.5 percentage points, according to a statement announcing its findings.
— With assistance by Terrence Dopp
Before it's here, it's on the Bloomberg Terminal.
LEARN MORE