politics
Germany Steps Up Push to Foil Tariffs With Talks in Washington
By and
Merkel ally to speak with U.S. Commerce Secretary this week

'Americans are still our allies,' Peter Altmaier says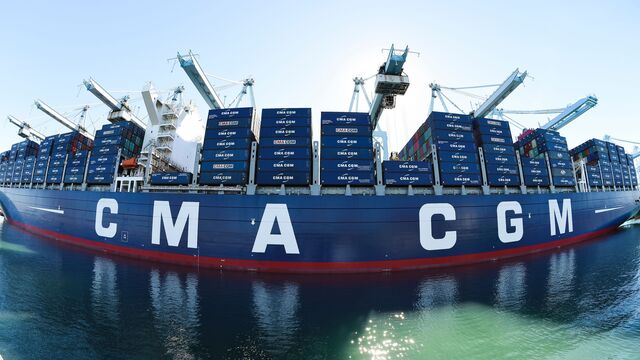 German Chancellor Angela Merkel is intensifying efforts to thwart a trade war with the U.S., sending a close ally to Washington for critical talks aimed at defusing a tit-for-tat on tariffs that could undermine the European country's export-driven economy.
Peter Altmaier, Germany's economy minister and a long-time confidante of Merkel, headed to Washington Sunday for discussions this week with Commerce Secretary Wilbur Ross and "anyone in Washington who is willing to talk," he said in an interview with public broadcaster ARD. 
To Merkel's Packed In-Tray, Add Trump's Non-Stop Germany Bashing
"What's dangerous about the current situation is that it threatens a spiral of one-sided measures that contradict the idea of free trade," Altmaier said. "That would counter what we've done for the past 60 years and that's why we need to talk."

The trip marks the first high-level talks between the U.S. and Germany since President Donald Trump announced plans to levy tariffs on steel and aluminum earlier this month, sparking threats of retaliation by the EU. Germany's export strength has been a frequent target of Trump's ire over U.S. trade imbalances. 
Altmaier's trip is a sign that Merkel's response is gathering momentum after drawn-out efforts to build a governing coalition ended last week with her inauguration to a historic fourth term. While Altmaier is U.S.-bound, German Finance Minister Olaf Scholz is meeting his American counterpart Steven Mnuchin at a gathering of Group of 20 finance chiefs in Buenos Aires to lobby for free trade.
"We must think about how we can ensure growth for the future and of course also how we can keep stable one of the most important resources for future wealth -- the possibility to trade freely," Scholz told reporters. Free trade benefits many countries "and that's why it would be difficult if protectionism played a bigger role now again."
Merkel on Saturday spoke with Chinese President Xi Jinping and the two leaders discussed deeper relations, according to a statement by the chancellery. The prospect of closer ties between Germany and China could prod the U.S. to ease up on its European ally. Both countries need each other to thwart China's growing economic and political influence. In a renewed sign of tension ahead of the G-20 meeting in the Argentine capital, a top U.S. official broke off economic talks with Beijing, before saying that he "mis-spoke.".
Still, given the complexity of the situation, Altmaier expressed doubt that concrete results could be reached in talks this week. He did, however, offer an olive branch to Trump, who has targeted Germany for not doing its fair share in NATO. 
Germany's new government is committed to increasing defense spending toward the level of 2 percent of gross domestic product as called for by the security alliance, Altmaier said, adding that the country plans to move toward this level by 2024.
"Americans are still our allies," he said. "I want to prevent that we get into a trade war."
Before it's here, it's on the Bloomberg Terminal.
LEARN MORE