Trump Firm's Lawyer Tried to Stop Stormy Daniels From Talking
By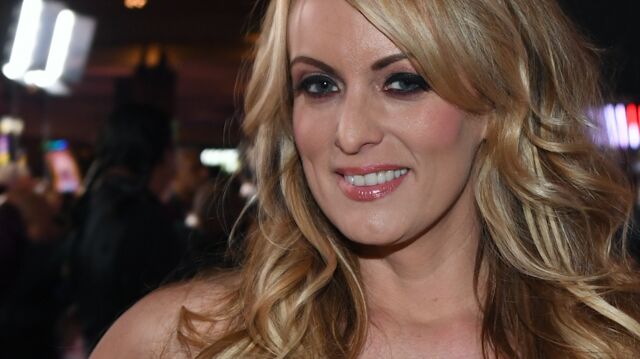 A lawyer for the Trump Organization sought an order last month to stop porn star Stormy Daniels from talking about her alleged affair with President Donald Trump, according to documents provided by her attorney.
Jill Martin, an assistant general counsel with the Trump Organization, signed a Feb. 22 request for a restraining order by an arbitrator to prevent Daniels from breaching a confidential non-disparagement agreement she signed in 2016. The involvement of the Trump Organization lawyer is evidence Trump knew of the secret deal, according to Michael Avenatti, the lawyer for Daniels.

"Bottom line -- Trump's claims that he didn't know of the payment and agreement are patently false," Avenatti said in a statement. "He has his own internal general counsel enforcing the agreement!"
Daniels, whose real name is Stephanie Clifford, sued Trump on March 6 to nullify the agreement she says she struck with his personal lawyer in October 2016 to keep quiet about the alleged affair in the days before the presidential election. She argues the document is invalid because Trump didn't sign it, even though she took the $130,000 offered in exchange for her silence.
Trump's lawyer, Michael Cohen, has previously said neither the Trump Organization or the Trump campaign were involved in the payoff.
Martin is listed as a lawyer for the Trump National Golf Club in Los Angeles County. On her LinkedIn profile she identifies as a vice president and assistant general counsel with the Trump Organization. She didn't immediately respond to an email after regular business hours for comment on Avenatti's assertion.
The Wall Street Journal reported earlier on Martin's involvement in the request for a restraining order.
Before it's here, it's on the Bloomberg Terminal.
LEARN MORE