markets
JPMorgan's Kolanovic Sees New Highs for the S&P 500 'Soon'
By
Trade war unlikely, as Republicans won't risk losing midterms

Technical-driven selling similar to 2015 echoes equity rebound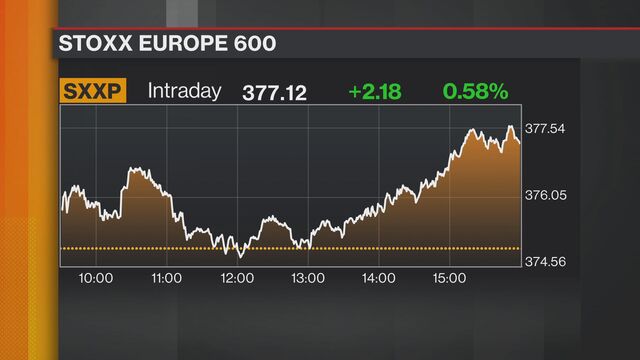 Stop worrying about a trade war or a market rout.
Neither is likely, according to Marko Kolanovic, JPMorgan Chase & Co.'s global head of quantitative and derivative strategy, who draws on game theory and the trajectory of 2015's selloff and rebound to predict the S&P 500 will reach record highs "soon."
While a rebound in the equity benchmark from the February carnage has lost steam over the past two weeks amid concern over President Donald Trump's steel tariffs and further levies against China, Kolanovic says such worry is misplaced. Going by his model that incorporates political game theory and correctly predicted the fate of the border adjustment tax, the risk of a global trade war is "very low," he said.
"A significant trade war started by this administration would destabilize global equity markets," he wrote in a note. "Should this happen ahead of the November election, it would impair the administration's 'market scorecard' and likely lead to an election loss. Lost elections open a path to impeachment, and other complications."
Further, the February selloff, exacerbated by systematic outflows at a time when market liquidity was shrinking, had little to do with the fundamental story -- much like what happened during August 2015, according to the strategist. Back then, all the money flows from systematic funds returned once the market settled, and he sees the same thing happening this time around.

The same pattern is likely to play out, with one "substantial difference": that the economy and corporate earnings now are on a better footing, with growth accelerating, he said. In addition, corporate buybacks will serve as a bigger support for the market this time. The firm predicts companies will repurchase $800 billion of their own stocks this year, up from $600 billion in 2015.
"This adds demand for equities and strengthens fundamental reversion flows," he wrote.
Before it's here, it's on the Bloomberg Terminal.
LEARN MORE