markets
Swiss Cities Top Europe Survey for Traces of Cocaine
By
5 Swiss cities make Europe Top 10 for evidence of cocaine use

Researchers studied wastewater for traces of drug in 60 cities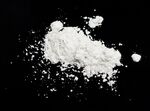 Swiss financial centers, shunned by some British hedge fund managers for lacking culture and nightlife, are vying with London in a less celebrated ranking: cocaine consumption.
Zurich and Geneva were placed second and fifth in a survey of 60 European cities ranked by residual traces of cocaine in their wastewater. Moreover, pharmaceutical hub Basel, university town St. Gallen and national capital Bern ensured that Switzerland accounted for half the top 10, research by the European Monitoring Centre for Drugs and Drug Addiction showed.
London, which ranked No. 2 in the 2016 survey, is missing from last year's ranking because of a lack of resources to undertake the research in the British capital. Scientists across Europe studied samples of wastewater provided by treatment plants for benzoylecgonine, the compound produced when humans metabolize cocaine.
The prominence of Swiss cities partly reflects the cooperation provided by the nation's scientists in water sampling, said Joao Matias, a scientific analyst at the European Monitoring Centre for Drugs and Drugs Addiction in Lisbon. Still, Switzerland's high per capita income probably also plays a part, while the findings also belie the nation's reputation for being a little dull.
"Income and the availability of a substance will play a role," said Matias, but also "Zurich has a lot of nightlife, no?"
— With assistance by Zoe Schneeweiss
Before it's here, it's on the Bloomberg Terminal.
LEARN MORE