Broadcom Chief Lobbies Treasury in Bid to Salvage Qualcomm Deal
By and
Security panel warns of possible Trump veto for chipmaker deal

CEO Hock Tan met with U.S. security officials in D.C. Monday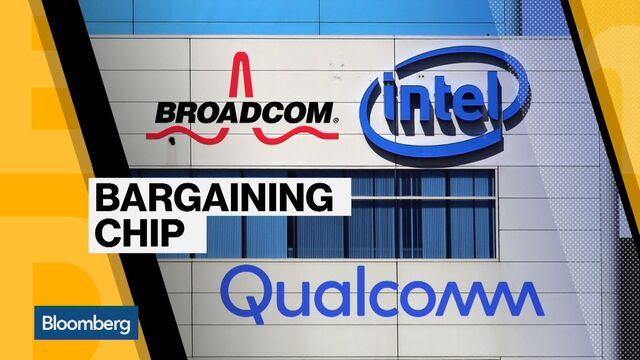 Broadcom Ltd. Chief Executive Officer Hock Tan met with Treasury Department officials in Washington Monday in a bid to address the U.S. government's concerns that his hostile bid for rival chipmaker Qualcomm Inc. threatens national security.

Tan sat down with senior members of a panel led by the Treasury Department to explain that the company's planned investments in Qualcomm would be good for U.S. national security, according to a person familiar with the meeting.
The meeting followed a letter from Treasury to the companies Sunday that said national security risks from the takeover may prompt a recommendation to President Donald Trump to block the deal. The government said an investigation of the deal by the Committee on Foreign Investment in the U.S., which reviews purchases of American firms by foreign investors, has confirmed national security concerns related to the Qualcomm acquisition by Singapore-based Broadcom.
"In the absence of information that changes CFIUS's assessment of the national security risks posed by this transaction, CFIUS would consider taking further action, including but not limited to referring the transaction to the president for decision," Treasury said.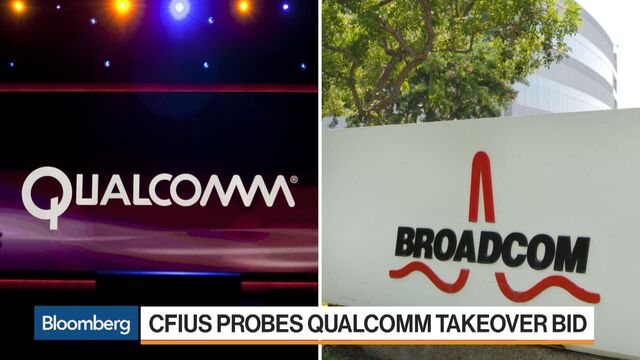 The letter appears to dim Broadcom's chances of moving ahead with its $117 billion takeover of Qualcomm, which would be the biggest transaction in the history of technology. CFIUS ordered Broadcom to submit information to the panel by noon Monday ahead of the meeting between CFIUS officials and Broadcom's Tan. Broadcom's general counsel and chief technology officer were also scheduled to attend the meeting, according to the letter.
CFIUS on March 4 ordered Qualcomm to postpone a shareholder meeting to vote on Broadcom's nominees to Qualcomm's board. Broadcom aimed to win control of the board so it could advance its takeover bid. Treasury said Broadcom violated that order by not giving proper notice about moving its headquarters to the U.S.
Broadcom said in a statement Monday that it has been "fully transparent" with CFIUS and is in "full compliance" with the March 4 order. The company, which announced its plan to move to the U.S. last year, said it is "in all important respects a U.S. company" and has previously won approval from CFIUS for acquisitions of American businesses, including Brocade Communications Systems.
Approval of the Brocade takeover came after Tan visited Trump at the White House and announced his plan to move Broadcom's headquarters to the U.S.
"U.S. national security concerns are not a risk to closing, as Broadcom never plans to acquire Qualcomm before it completes redomiciliation," it said.
The national security panel fears that Broadcom's acquisition of Qualcomm could hurt Qualcomm's competitiveness by reducing research and development, which would threaten U.S. security. Any harm to Qualcomm's innovation would allow China to expand its influence in key wireless technology, the government says.
Quotes from this Article
Before it's here, it's on the Bloomberg Terminal.
LEARN MORE