markets
How Hedge Funds Are Winning Back Investors
By
Three-fourths of clients are now getting preferential terms

Credit Suisse surveys allocators with $1.1 trillion in funds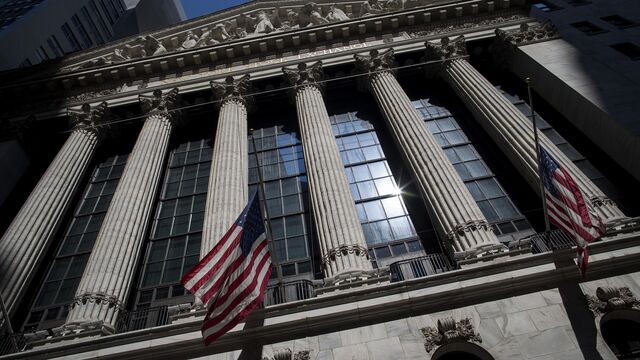 Hedge fund managers often get a reputation for being greedy and unwilling to acquiesce to the changing demands of the money-management business. But in the face of investor backlash over middling returns, they've made a range of concessions to stay afloat.
A Credit Suisse Group AG survey found that 76 percent of investors in hedge funds are benefiting from preferential terms or fees, compared with 9 percent in 2009. Over the last three years, use of the controversial 2-and-20 fee model has fallen 65 percent, the global survey found. Conducted in December and January, the study covered 345 participants with $1.1 trillion in hedge funds.
"As investors looked back on 2016, the majority of them were not pleased and didn't feel that hedge funds lived up to their expectations from a performance standpoint and felt they still had work to do on the fee side," Robert Leonard, global head of capital services at Credit Suisse, said in an interview. "Over the course of 2017, hedge funds did a much better job of addressing both of those aspects."
To appease everyone from pension funds to consultants, hedge fund managers have implemented a slew of favorable terms. Those include discounts for early investors or those willing to lock up their capital, promising a minimum return level before levying incentive fees and offering the so-called 1-or-30 model, which charges the higher of a 1 percent management fee or 30 percent performance fee. The efforts are paying off: 92 percent of allocators said they intend to maintain or increase their exposure to the industry, a five-percentage-point increase from the prior year.
Hedge funds have also been posting better performance, gaining 6.6 percent last year on an asset-weighted basis -- the most since 2013, according to Hedge Fund Research Inc. Preliminary estimates from Eurekahedge show hedge funds beat the S&P 500 Index last month, when markets were roiled by strong U.S. jobs growth, a surge in volatility and concern that the Federal Reserve may accelerate the pace of monetary tightening this year.
"At the beginning of 2018, as people saw high valuations and the possibility of a correction, I think a lot of investors were reminding themselves that this is the role of hedge funds in the portfolio," Leonard said. "If there is going to be some downside movement, we would expect our hedge funds to outperform."
To be sure, the expectations for hedge fund performance aren't out of this world. The average target return for investors' hedge fund allocation is 8.5 percent, the survey found. That's the highest since 2012, but down from 11.3 percent in 2010.
Emerging Markets
In terms of net demand for strategies, a third of the allocators said they want more exposure to emerging-market stocks -- one of the top-performing asset classes last year. The strategy, a favorite among funds of hedge funds, family offices, and endowments, is the most in demand among the 35 strategies listed by Credit Suisse.
When it comes hedge fund size, investors' appetite "is a bit of a barbell," according to Leonard.
"Some of that money has gone to very established large blue-chip funds that have outperformed, and at the same time investors have communicated to us that they have appetite for and the ability to allocate to more niche opportunities that some of the big guys can't participate in," he said.
— With assistance by Hema Parmar
Before it's here, it's on the Bloomberg Terminal.
LEARN MORE